Speaker programme 2024
25 - 26 June 2024
Royal College of Physicians, London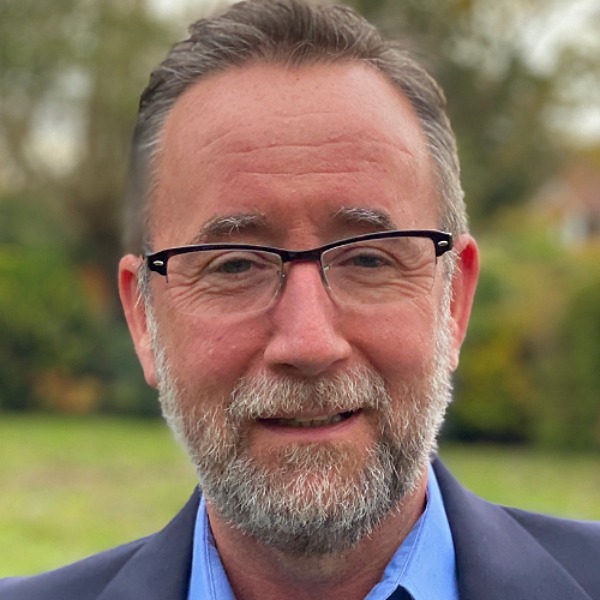 Biography

David is a professor of skin biophysics at the University of Edinburgh. For over 25 years he has been involved in industry based biophysical, materials science, skin barrier, and topical formulation across the specialty chemical, consumer healthcare, pharmaceutical, and contract research sectors. During his career David worked for Unilever, ISP (now Ashland), TRI Princeton, Tioga Research and GSK in the US and UK. His research interests have focused on skin barrier and membrane biophysics, measurement science, skin biology, soft matter, topical formulations and materials science. David has held visiting academic positions at Rutgers University, Princeton University, University College London, and is currently an Adjunct Professor in the Cosmetic Science program at the University of Cincinnati. David has served as an industrial advisor to doctoral students at University College London, Stanford University, Princeton University, Rutgers University in the US and the Universities of Newcastle, Durham, Leeds, and Edinburgh and Imperial College in the UK. He is the co-author of over 100 papers, review articles and book chapters in the fields of skin barrier science, topical delivery, lipid biophysics, spectroscopy and imaging and presents regularly at international scientific and dermatological conferences. In 2019 David co-chaired the Gordon Research Conference on "The Barrier Function of Mammalian Skin".

Presentation Outline

The skin's permeability barrier function is essential to human health by protecting the body from unregulated water loss and the penetration of exogenous irritants and allergens. This barrier function is primarily provided by the stratum corneum (SC), the outer 10-20 microns of the epidermis. The SC can be imagined as a smart composite material whose composition, biochemical activity, structure, and organisation is tightly controlled across its depth; from the inner layers adjacent to the viable epidermis, to the outer air exposed layers that are shed daily. In addition to controlling permeability, the skin barrier is integral to many other aspects of health including thermal regulation and mechanical integrity. Increased focus on healthy ageing has provided new understanding of the biological, biophysical, and functional changes that occur in the ageing skin barrier. Highlights from the most recent peer-reviewed literature will be discussed in the context of intrinsic and extrinsic skin ageing and the consequences to both skin and systemic health. Opportunities for therapeutic approaches to protect, maintain and repair ageing skin and maintain optimal skin barrier health, i.e., healthy skin ageing, will be discussed.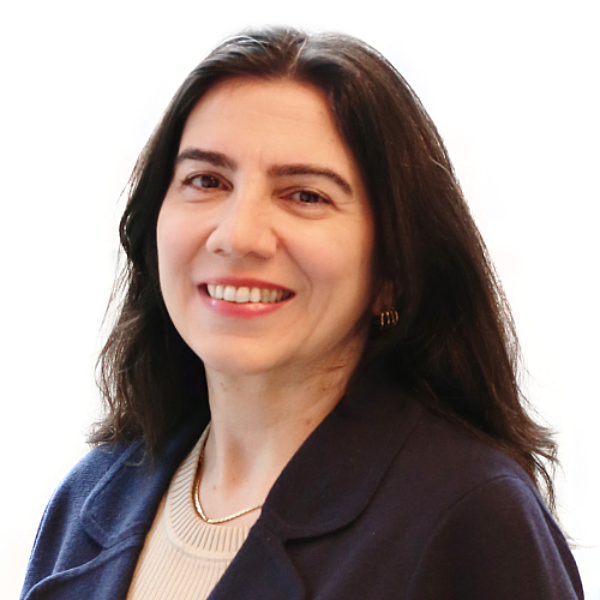 Biography

Annie Ugurlayan is an Assistant Director at the National Advertising Division (NAD) and Deputy Director at the National Advertising Review Board (NARB) of the BBB National Programs. She joined NAD in 2003 and handles a wide variety of cases. She has also successfully argued appeals before the National Advertising Review Board. Annie oversees case management, NAD's monitoring cases, and advises first-time participants on the NAD Procedures and process. She is NAD's liaison to the local Better Business Bureaus. Annie is also a frequent lecturer at conferences nationwide and abroad, particularly on cosmetics advertising on which has developed an expertise. She became Deputy Director at the NARB in 2019 overseeing NARB's administrative matters and drafts NARB compliance decision on behalf of NAD.

Prior to joining NAD, Annie was an associate at O'Hare Parnagian LLP. She is also a published author and is actively involved in various bar associations, including Co-Chair of the Advertising Disputes and Litigation Committee of the ABA's Section of Antitrust Law. Annie is also a Fellow of the American Bar Foundation. Annie is fluent in French and Armenian and proficient in Romanian. She is a graduate of Hamilton College (B.A., magna cum laude) and the Maurice A. Deane School of Law at Hofstra University.

Presentation Outline

Learn about a wide range of claims, from well-established anti-aging claims to more cutting-edge claims (e.g., clean), through case studies. This panel will help you understand the rules of the road in claim substantiation in the ever-expanding beauty industry and ensure your claims avoid regulatory oversight or litigation risks.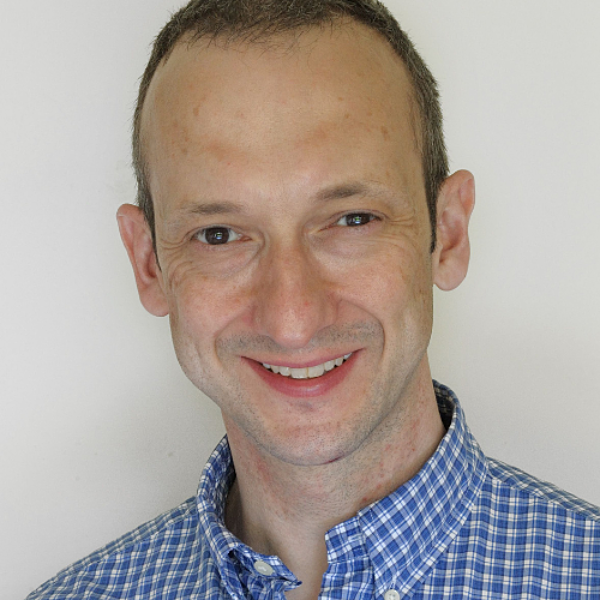 Prof Andrew James McBain
Professor of Microbiology
University of Manchester
---
SPEAKER
The Skin Microbiome in Ageing, and Options for Microbiome-based intervention.
Biography

Andrew James McBain (born 1971) is a Professor of Microbiology at the University of Manchester. His research is focused on the human microbiome, responses of biofilms to antimicrobial treatments, and the interaction of microorganisms colonising the skin, nasopharynx, oral cavity and intestine.

He graduated with a first-class degree in Microbiology from the University of Liverpool in 1993 and completed his PhD at Queens' College, Cambridge in 1997.

He was awarded the W H Pierce Prize of the Society for Applied Microbiology in 2005. He has an h-index of 48 according to Google Scholar.

Presentation Outline

The potential role of the microbiome in overall skin health and in skin ageing is being increasingly recognised. Microbiome research is often complicated by considerations of correlation versus causation, and this applies to studies of human ageing as much as anywhere else. However, ageing-related changes in microbiome composition have been reported and ongoing research should focus on potential mechanisms, which may involve direct interaction with the skin and the host immune system, and the production of microbial metabolites. Microbiome-based interventions, such as probiotics, prebiotics, and postbiotics, have emerged as potential therapeutic strategies to modulate the skin microbiome and promote healthy skin ageing. This presentation will explore the current understanding of the skin microbiome's role in ageing and discuss potential microbiome-based interventions for promoting healthy skin ageing.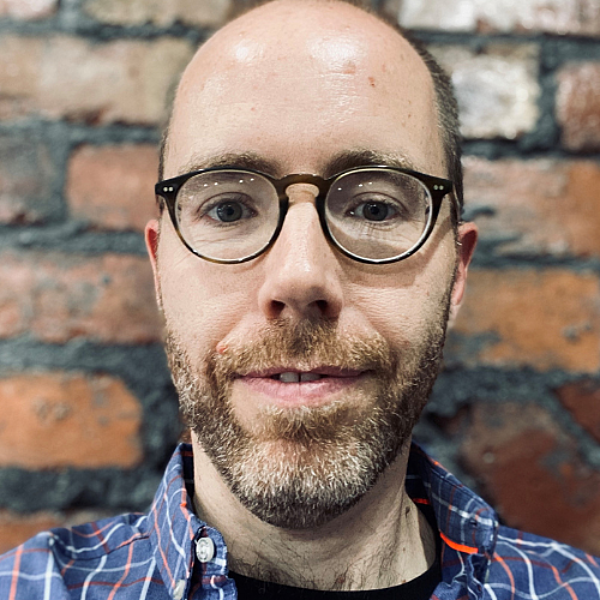 Dr Timo Giesbrecht
Consumer Science Leader, Beauty & Wellbeing/Personal Care, Science & Technology
UNILEVER
---
SPEAKER
A Deeper Look: Age and Beauty Perception Extends Beyond the Visual Domain
Biography

Timo joined Unilever in 2008 and has since worked at Unilever's European R&D centers in Vlaardingen (NL) and Port Sunlight (UK) on innovation projects spanning many product categories and geographies. Timo has a 15-year track record of implementing cutting-edge consumer research to shape innovations and scientifically robust new claims for major Personal Care, Foods & Refreshment, and Home Care brands. In his work, he employs a wide array of measures and paradigms such as neuroimaging, psychophysiological measures, and behavioral tasks in collaboration with leading academics around the world.

Before joining Unilever, Timo worked at Maastricht University, Mount Sinai School of Medicine in New York, and Humboldt University Berlin. Timo has published more than 100 scientific papers and book chapters, and his Hirsch Index is 39.

Presentation Outline

Traditionally, research on the perception of age has focused on the visual manifestations of ageing, such as wrinkles and fine lines. While these visual manifestations of ageing play a key role, other sensory domains, such as olfaction, and even your current mental state (i.e., how you feel at that very moment) have a critical contribution to how you and others appraise your appearance. During the presentation, research employing a range of methods such as psychophysics and neuroimaging will be discussed that aimed to elucidate the contribution of visual characteristics, olfaction, and mental state on appearance. In addition, developments in neuroscience methodologies will be highlighted that will open up novel research avenues for the domain of age perception.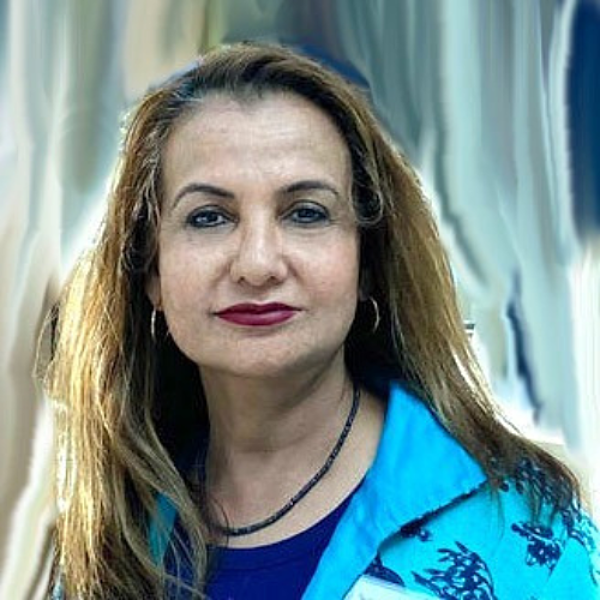 Biography

Neelam Muizzuddin is operating a consulting company where she offers skin clinical research designing, testing, data mining and training as well as preparing manuscripts for publication.

Neelam has worked in the cosmetic industry for over three decades as a Clinical Research Scientist. She has extensive expertise in managing GCP compliant clinical studies pertaining to safety and efficacy of topical materials and is proficient in utilizing skin bioengineering instrumentations for skin measurements.

She has several publications as book chapters, patents and peer reviewed journals. At present she is President of "Skin Clinical Research Consultants LLC" and Adjunct Professor at SUNY Stony Brook.
She is a Member of several skin measurement and dermatology societies and actively participates in the administration of scientific conferences in her field. She is also an instrument rated pilot an artist and a pastry chef.

Presentation Outline

Youthful and healthy appearance is a common desire of the ageing population. Changes in ageing facial features are being extensively studied in the dermatology and cosmetic field, perhaps, in an attempt to devise strategies to reverse some of the changes from chronological and actinic ageing.

Facial ageing is a dynamic process involving the aging of skin as well as structural rearrangement of underlying fat tissue, musculature and bony structures. Skin changes are among the most visible signs of aging. Evidence of increasing age includes wrinkles and sagging skin. The typical ageing face consists of thinning skin and loss of muscle tone which gives the face a flabby or drooping appearance. Sagging jowls are a typical sign of the quadragenarian.

Epidermal thinning and the decrease in collagen cause skin to lose its elasticity. Additionally, loss of fat, coupled with gravity and muscle pull, leads to wrinkling and the formation of dynamic lines. The aging process has also been shown to affect the facial bones. This loss of bony volume and projection contributes to facial ageing appearance.

The aging appearance of eyes includes lower eyelid laxity and droop of the upper eyelid. Changes in eye aging differs in Asians as compared to Caucasians. Similarly, it has been observed that women who look young for their age have larger lips. Lips are generally thicker in young subjects and thinning of lips with age also differs in different ethnicities. Like other organs, the nose also changes with age. This presentation will discuss details of micro changes in the face that lead to macroscopic appearance of facial ageing as well as possible treatment.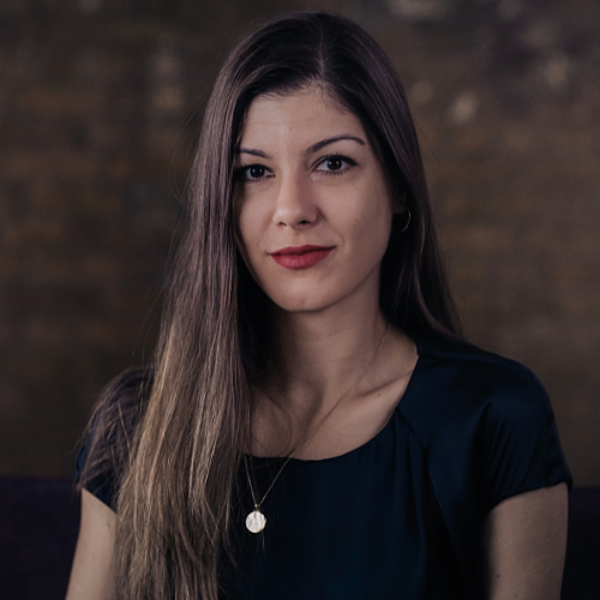 Dr Cristiana Banila
Co-Founder & Chief Scientific Officer
Mitra bio
---
SPEAKER
Unlocking the potential of skin rejuvenation: epigenetic biomarkers for personalized treatments.
Biography

Cristiana is a firm believer in harnessing the power of epigenomics to enhance health spans and advance precision therapies. Cristiana is the CSO and co-founder of Mitra Bio, a London-based start-up focused on efficient non-invasive skin diagnosis for precision treatments through AI and epigenetics data. Within Mitra Bio, she leads the translation of the technology into industrial settings, currently working in partnership with top skincare companies to optimise anti-ageing and rejuvenation topicals for the skin. Mitra Bio also collaborates with a leading dermatology hospital in the UK to apply the technology for the detection and prognosis of skin cancer, with the aim to reduce the number of unnecessary biopsies required for diagnosis. Cristiana graduated from Oxford and Princeton Universities where she studied Biochemistry and Public Health Economics. She specialised in molecular diagnostics development, having earned a PhD from Queen Mary University of London on developing a self-sampling epigenetics-based test for early cancer detection. The test is currently in clinical trials for implementation in the NHS cervical screening programme. Cristiana has recently been named as Forbes 30 under 30 Science & Healthcare Europe.

Presentation Outline

Aging, disease and interventions on the skin lead to changes in the epigenetic landscape that subsequently morph into altered patterns of gene expression. So far mostly invasive methodologies such as biopsies have been applied towards collecting DNA methylation signatures. Mitra bio is replacing invasive biopsies with a viable non-invasive approach for studying skin DNA methylation, showing how ageing is impacting the epigenetic markers and how specific interventions are promoting rejuvenation. By utilising large scape epigenetic data, Mitra Bio is proposing a powerful screening tool for ageing conditions and paves the way towards personalised skincare routines.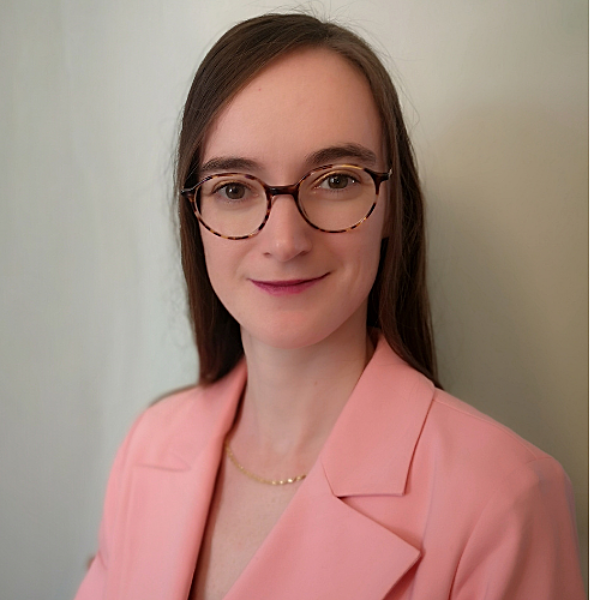 Juliette Rengot
Technical Leader in Artificial Intelligence
Newtone Technologies
---
SPEAKER
New digital AI-based tool to support clinical anti-ageing evaluation
Biography

Juliette Rengot is a 28-year-old French woman, who is passionate about artificial intelligence. Juliette studied engineering at Ecole Nationale des Ponts et Chaussées in Paris, where she specialised in mathematics, computer vision and machine learning. During her studies, Juliette took a gap year, which led her to the Honda Research Institute in Japan working on a project that aimed at translating Japanese writing into sign language. Juliette then shared the impact of data augmentations at an international conference (LREC 2018).

Juliette joined Newtone Technologies in 2019 to assist in the development of computer vision and machine learning algorithms to highlight the product effects in dermocosmetics. Juliette is currently the technical leader in artificial intelligence, her mission consists of developing innovative solutions to improve the evaluation and monitoring of the clinical signs. Juliette is passionate about the importance of communicating research progress and regularly attends the conferences and exhibitions such as 'Computing Conference 2020', 'IFSCC 2022', and 'InCosmetics 2023)'.

Presentation Outline

In the field of anti-ageing products performance assessment, the importance of crow's feet wrinkles no longer needs to be demonstrated. Several techniques are often put in place to get objective characterisation of these attributes, from image analysis, in 2D or 3D, to clinical visual grading.

After an overview of the main techniques, the presentation aims at introducing a new digital standardised computer-generated scale to be used in clinical testing, as a support to the expert. A comparison of this approach with existing photographic scales will be presented, as well as a discussion about its potential added value. In particular, a focus will be on the significative contribution of Artificial Intelligence in the construction of this tool.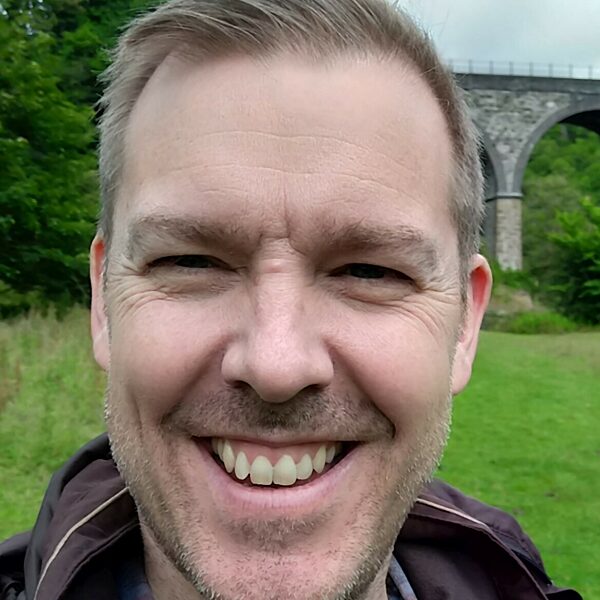 Dr David Gunn B.Sc.(Hons), D.Phil.
Senior Scientist and Bioscience Hub Leader
UNILEVER
---
SPEAKER
Looking younger – more than skin deep?
Biography

After gaining a PhD in genetics, Dr Gunn carried out postdoctoral research at Newcastle University before joining Unilever Research and Development in the UK. Focusing initially on genomic investigations into the mechanisms of skin health and ageing, this has evolved over the years to leading small to large collaborative research projects with various Universities investigating skin, hair, and facial ageing, health and longevity. Dr Gunn is now the leader of the KCL Unilever Biosciences Innovation Hub at King's College London covering Unilever R&D projects and KCL collaborations. As well as filing patents and author to over 50 scientific journal articles, Dr Gunn's research has been of particular interest to the layperson leading to coverage by TV and radio news channels, digital media and at international conferences. Working at the interface between basic scientific research and translational science, Dr Gunn's work focuses on how biological insights can be translated into benefits for the general public and for the Unilever business alike.

Presentation Outline

As we age, there are notable changes in the appearance of skin including wrinkling, age spots and laxity. Are these changes driven by skin specific ageing processes that do not reflect changes occurring within the rest of the body? For example, sun-exposure causes damage to DNA and structural proteins (e.g. collagen) within skin, and it does not penetrate beyond the dermis making it an ageing driver unique to skin. Indeed, sun-exposure boosts Vitamin D production in skin which is required for bone health, and associates with 'wellbeing' hormones such as increased serotonin and endorphin levels. Hence, although cumulative sun-exposure can prematurely age skin, its hormone benefits suggest that aspects of health might actually associate with an aged skin appearance. In contrast, many ageing mechanisms (e.g. metabolism driven oxidative stress, cell senescence) occur similarly in skin as they do in other body tissues, which might suggest a commonality between the two and, as a consequence, a link between an aged appearance and a greater risk of disease.

What does the scientific evidence tell us? Is skin ageing linked to worse or better health? Do underlying tissues that support the structure of the skin also play a role in how appearance links to health? Here, I review current knowledge on skin ageing and its links to health, and cover recent findings linking looking younger for one's age and lower prevalence of various conditions and diseases. In addition, I will discuss what these findings mean in the context of skin ageing research as well as for advice on how we can optimise not only our appearance but our health into old age.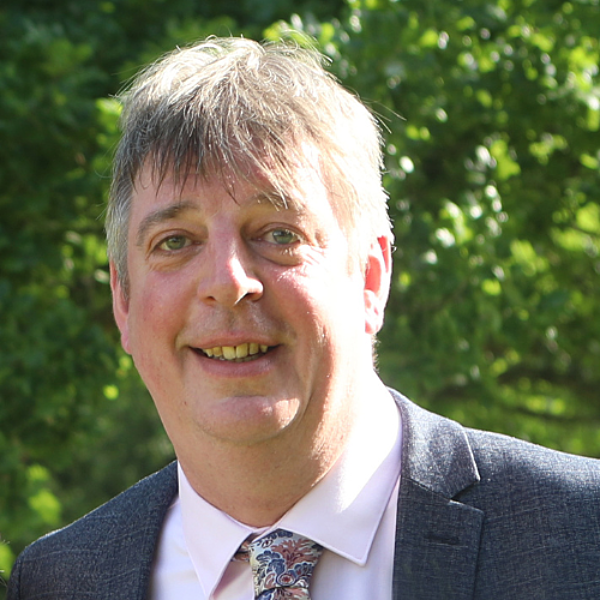 Daniel Whitby
Chief Scientist
Smink Limited
---
SPEAKER
Understanding the Application of Digital Technology to Evaluate Products, Engage Customers & Enhance our Ageing Selves
Biography

Daniel Whitby has worked in the beauty industry for more than 25 years in a variety of scientific roles including formulation, innovation and claims testing. More recently his expertise has expanded into collecting and curating trends, thoughtfully exploring and understanding how the y will impact and change the future of the industry.

In his role as Chief Scientist at Smink Ltd Daniel works with a team of right brained scientists to produce purpose led products which delight consumers and drive value for brands. He lectures on the Cosmetic Science BSc and MSc courses at University of Sunderland and is a regular contributor to Cosmetics Business.

Presentation Outline

Digital technology is a rapidly growing field of discovery with multiple end applications. Beauty is an industry driven by innovation and the new. This can include new ways to evaluate product efficacy, to guide product use and to drive sales. It can also provide solutions to areas such as personalisation, compliance with product use and friction-less product replenishment. The Wellness and Wellbeing industries are driving a more holistic approach to how we age, not only in terms of beauty but also complete healthy ageing. Once we understand what the hallmarks of ageing are we will have the capability to understand our past exposures but also track our future improvements allowing a more proactive approach to health through the generations.

In this presentation insights from a wide variety of sources covering science, marketing, consumers and technology will be shared. The importance of digital to longevity will be explored and strategies for implementation shared.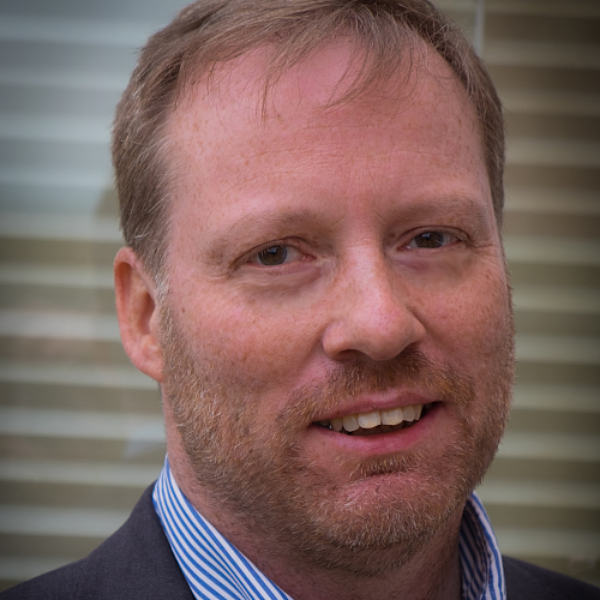 Stewart Long FRSC
Chief Executive Officer
Cutest Systems Ltd
---
SPEAKER
A multidisciplinary approach to understanding healthy skin ageing: biophysical measurements and omics applied to menopausal skin
Biography

A biochemist, with over 30 years' experience in the beauty industry. I am Chief Executive Officer of Cutest Systems Ltd, providing claims and safety data for beauty companies globally. I began my career with Unilever. After 8 years of stratum corneum research, I joined Boots, where I held positions of Claims Innovation Manager, Product Evaluation Manager, Haircare Scientific Adviser and Skincare Scientific Adviser over a 12 year career. In 2010 I joined Dow Corning in Belgium as Global Market Leader for Skincare. I joined Cutest in November 2015. I was honoured to be President of the Society of Cosmetic Scientists 2020-21 and Chair of the Scientific and Awards Committee for IFSCC 2022 Congress in London. I am a Fellow of the Royal Society of Chemistry. In 2024, Cutest Systems is celebrating 40 years of research and innovation as a clinical trials company serving the beauty, medical device and pharma industries.

Presentation Outline

The changes seen in the skin as we age are accelerated by the menopause. Declining oestrogen levels are known to impact the biophysical properties of the skin and to influence extracellular matrix structure and function, barrier function and skin reactivity. Studies have described the histological changes and the altered biophysical properties of pre and post menopausal skin. In this talk, we will present data linking clinical and biophysical properties of the skin to changes in gene expression and protein expression sampled in vivo using innovative methodologies. Using qPCR and proteomics in clinical studies allows a deeper understanding of the changes occurring in the skin, opening up new targets for supporting healthy skin ageing and new ways of assessing potential interventions in vivo that can target specific skin processes and provide consumers with better solutions for healthy skin as they age.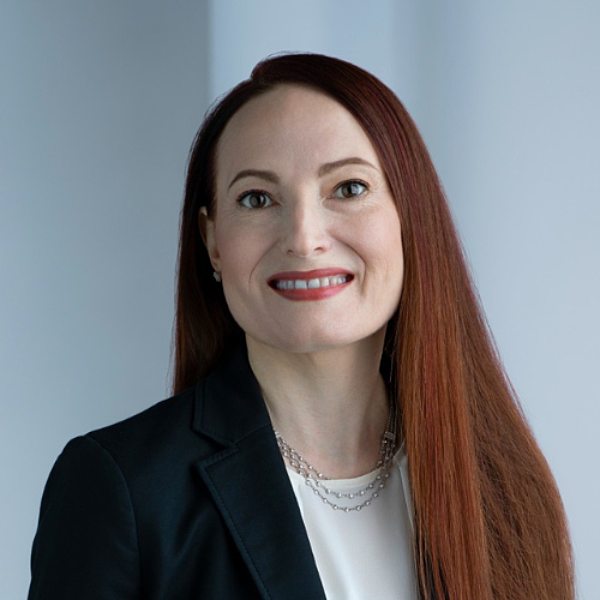 Dr Helen Knaggs
Head of Global Product Research and Development
Nu Skin Enterprises
---
SPEAKER
Beyond skin care – taking a holistic approach to wellageing
Biography

Dr Helen Knaggs is Head of Global Product Research and Development at Nu Skin Enterprises, Provo, Utah, USA. In this role, she oversees design and development of all personal care, devices and wellness products, leading a global R&D team, maintaining the current portfolio and supporting innovation and new product launches. Additionally, Dr Knaggs is chair of Nu Skin's Women Rising Employee Resource Group, helping to launch initiatives that empower women within the workplace and around the community.

Dr Knaggs has over 30 years of experience in product research and development stemming from receiving a BSc in Biochemistry and Pharmacology, a PhD from the Department of Biochemistry and Molecular Biology at the University of Leeds, England and MBA from University of Warwick, UK. She started her career as a research biochemist in the dermatology department of Leeds General Infirmary and then worked for Unilever in United States and Asia. She has multiple scientific publications and patents.

Presentation Outline

Helen Knaggs, PhD, MBA1; Ganesh Diwaker PhD1; Edwin Lephart PhD2. (Helen Knaggs presenting)

1. Global Research and Development, NuSkin Enterprises, Provo, Utah 84601, USA.
2. Department of Cell Biology, Physiology and The Neuroscience Center, College of Life Sciences, Brigham Young University, Provo, Utah, USA 84602;

'Lifestyle health' is being recognized as an important contributor to both the prevention and treatment of disease, providing an important adjunctive component to overall health. A 2023 study showed that lifestyle habits, such as good nutrition, regular and adequate rest, staying active and positive social relationships can build on each other, potentially adding up to 24 years of life extension and enhancing quality of life. Of all the organs in the body, the skin is the most conspicuous, and so is often used to judge an individual's health and age. A factor that is important in how someone ages is their exposome, defined as the measure of all the exposures in a lifetime and how those exposures relate to health.

Just as exposomes can accelerate aging, 'smart' lifestyle choices can influence the aging trajectory and produce benefits, for example choices around adequate sleep, nutrition, exercise, mental health, skin health, product usage, community engagement and social interaction. Understanding how exposures, both 'good' and 'bad' interact with our own unique characteristics such as genetics, physiology and epigenetics to impact our health and skin appearance will likely pave the way towards offering of more personalized choices with greater potential for successful intervention. Intervening with right lifestyle choices, including products, could result in more successful anti-aging and wellness outcomes. Examples provided will include a topical adaptogen that protects against intrinsic and extrinsic stressors and a supplement, alone or in combination with a non-invasive aesthetic device promotes wellness attributes.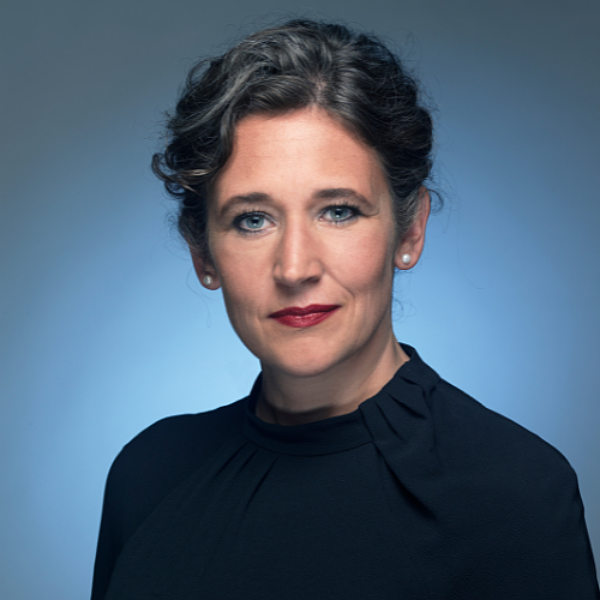 Prof Andrea Maier, MD PhD FRACP
Oon Chiew Seng Professor in Medicine, Healthy Ageing and Dementia Research
Director, Centre for Healthy Longevity, National University Health System, National University of Singapore
Professor of Gerontology, Vrije Universiteit Amsterdam, The Netherlands

---
SPEAKER
Closing the gap between healthspan and lifespan: Healthy Longevity Medicine
Biography

Andrea B. Maier (1978), a Fellow of the Royal Australasian College of Physicians (FRACP), graduated in Medicine (MD) 2003 from the University of Lübeck (Germany), was registered 2009 in The Netherlands as Specialist in Internal Medicine-Geriatrics and was appointed Full Professor of Gerontology at Vrije Universiteit Amsterdam (The Netherlands) in 2013. She was the head of Geriatrics at the Vrije Universiteit Medical Center from 2012 to 2016. From 2016 to early 2021 Professor Maier served as Divisional Director of Medicine and Community Care at the Royal Melbourne Hospital, Australia, and as Professor of Medicine and Aged Care at the University of Melbourne, Australia. She continued her career at the National University of Singapore as Director of the Centre for Healthy Longevity. Professor Maier's research focuses on unraveling the mechanisms of ageing and age-related diseases. She is heading international longitudinal cohort studies and geroscience interventions. She has published more than 380 peer-reviewed articles, achieving an H index of 71, spearheading the significant contributions of her highly acclaimed innovative, global, multidisciplinary @Age research group. She is a frequent guest on radio and television programs and book author to disseminate aging research. Furthermore, she is invited member and advisor of several international academic and health policy committees, including the World Health Organization evaluating the United Nations Decade of Healthy Ageing. In 2022, she co-founded of the first evidence based Healthy Longevity Medicine Clinic in Singapore – Chi Longevity and joined NU as Chief Medical Officer. She is the past President of The Australian and New Zealand Society for Sarcopenia and Frailty Research, the Founding President of the Healthy Longevity Medicine Society and serves as selected Member of The Royal Holland Society of Sciences and Humanities, Fellow of the Atria Academy of Science and Medicine and Academy for Health and Lifespan Research.

Presentation Outline

Medical research has traditionally focused on disease mechanisms and therapies to restore health. This approach has been highly effective, but because of its effectiveness, demographics of countries are changing. Chronologic age is the largest risk factor for decline in organ function and for age-related diseases, which are now highly prevalent. Therewith, healthcare costs are steadily increasing and the gap between healthspan, the duration an individual maintains good health, and lifespan is escalating. The biological age of individuals can now be measured by use of biomarkers of ageing. Furthermore, geroprotective interventions are readily available to lower the biological age and therewith preventing age-related diseases and increasing healthspan. Geroprotectors include highly personalized lifestyle modifications, supplements and medication which are chosen based on the epigenetic, molecular and clinical fingerprint of individuals. The efficacy of the intervention is tested by remeasurement of the biological age and interventions adapted accordingly. Healthy Longevity Medicine using cutting edge evidence-based diagnostics and interventions is being implemented into healthcare internationally, to address the challenges of an ageing society to close the gap between healthspan and lifespan.