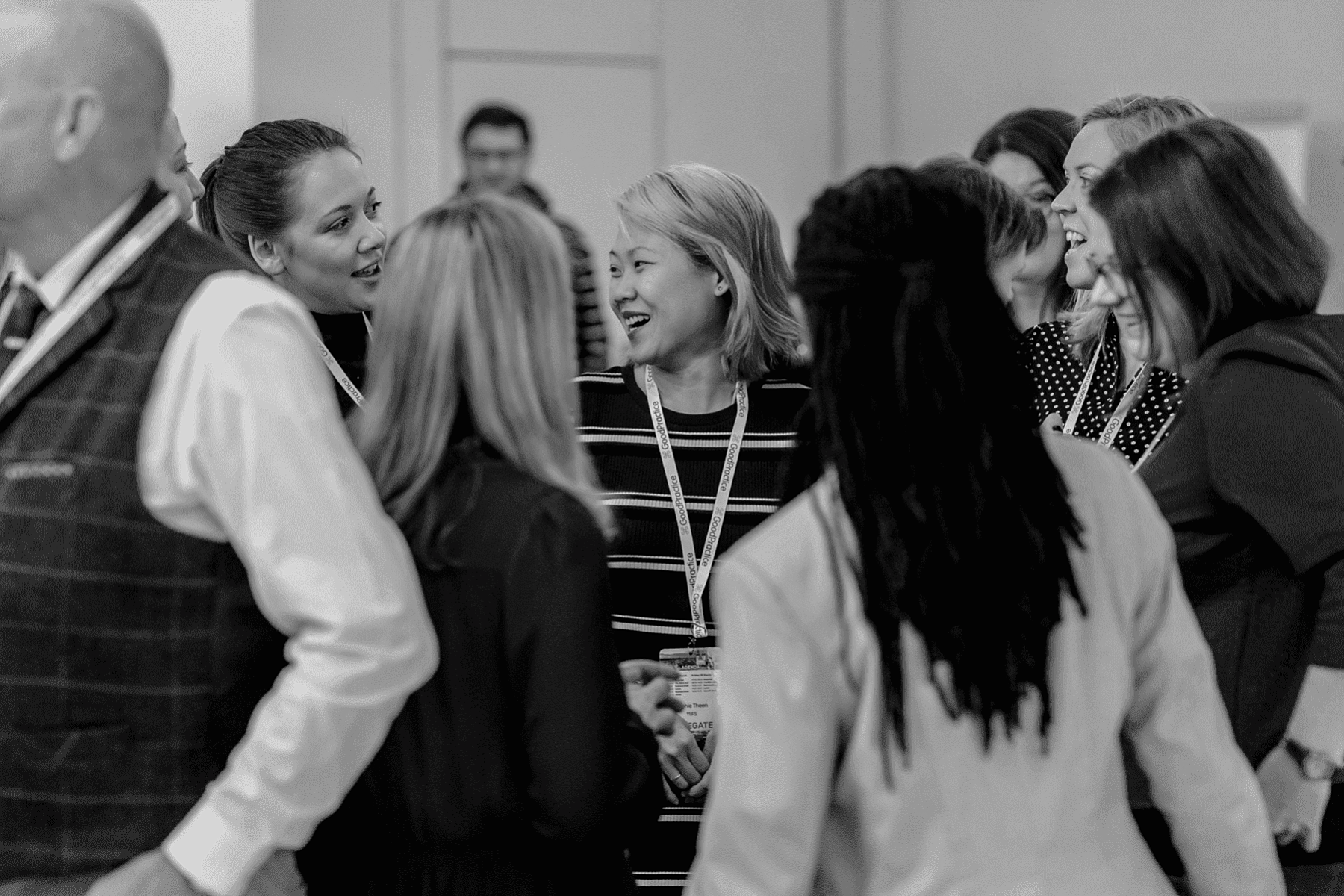 Programme
Human Resource Summit
Virtual Edition
10-11 March 21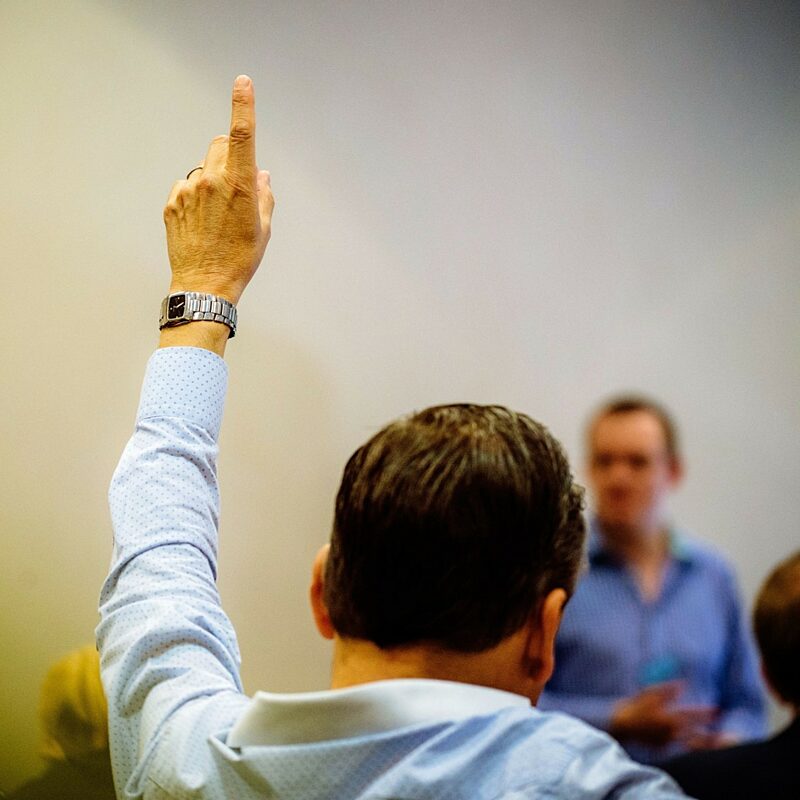 Topics & Themes
The live programme will take place across the mornings of 10 & 11 March. 1:1 meetings will be scheduled across this week, according to the availability you provide us with. Topics & themes of the live programme will include:

Women in leadership
An authentic and inclusive future for D&I
Employee engagement
Multi-channel internal communications and employee engagement
Leadership & organisational transformation
Resillience & Wellbeing
Talent & succession
Technology & the future of work
Managing survivors - employee engagement & change after redundancies
---
For more information and live updates on our speaker programme, join our LinkedIn Group or follow Summit Events business page.
If you are interested in a speaking opportunity, please contact georgina.kelly@summit-events.com
---
Speakers & Abstracts
See below for our confirmed speakers for 2021 so far. Watch this space for more updates! Or join our LinkedIn Group above for live updates
Dr Shola Mos-Shogbamimu
Lawyer, Founder of Women in Leadership Publication; Political & Women's rights activist
Visit Dr Shola's website
---
DAY 1 KEYNOTE
Women in Leadership and what HR needs to do better
Biography

Dr Shola Mos-Shogbamimu is a political & women's rights activist, taught intersectional feminism to female refugees and asylum seekers; scrutinizes government policies from a gender and diversity inclusion perspective; and co-organises women's marches and social campaigns. She is also a New York Attorney and Solicitor of England & Wales with broad expertise in the financial services industry, writer, public speaker and political commentator featured in mainstream and online media.

She founded the Women in Leadership publication as a platform to drive positive change on topical issues that impact women globally through inspiring personal leadership journeys; and established She@LawTalks to promote women & BAME leadership in the legal profession through universities and secondary schools.

An academic enthusiast, she has an Executive MBA (Cambridge); PhD (Birkbeck); LLM (London School of Economics & Political Science); MA (Westminster) and LLB Hons (Buckingham University).

Presentation Outline

This talk will radically examine what constitutes leadership and challenges the ongoing narrative of what Women Leaders should be like. In a world where the default setting is Male, Pale & Stale and the ruling structure is the patriarchy, we must reject the appropriation of leadership in style, format and delivery as male. Women continue to fight for equal outcomes as leaders because of the toxic environment that enables the preconceived notions of what and how they should be as leaders. HR plays a critical role in this enablement and must do better in disrupting the status quo. We will explore how to do so in this talk.
Debra Corey
Speaker, Author and Chief Pay it Forward Officer
DebCo HR LTD
---
DAY 2 KEYNOTE
Looking at employee engagement through 3D glasses
Biography

Debra Corey is a highly experienced and award-winning HR leader, consultant, world-class speaker, and three-time best-selling author. She has been named one of the top 101 global employee engagement influencers and one of the Top Reward Industry Luminaries.

Over the last 20+ years she's worked for a variety of global companies such as Gap Inc, Merlin Entertainments and Reward Gateway, where she's developed and delivered HR strategies in a rebellious way, pushing the boundaries and challenging the status quo to truly drive employee engagement. She continues on this mission as Chief Pay it Forward Officer at DebCo HR.

Presentation Outline

When you look through 3D glasses it's like you're part of the action, as if the images are jumping right off the page. You see things in different ways, and in fact, your brain works in new and wonderful ways. In this session we'll put on our virtual 3D glasses and explore employee engagement, looking at areas such as values, recognition, pay and benefits, finding new ways to get it right in this new and often challenging world.

Packed with tips and case studies, you'll leave the session not only inspired, but ready to think and act differently, and ready to drive a 3D version of employee engagement at your company.
Biography

BucketRace makes life play, through a large assemblage of interactive, immersive, and competitive physical and virtual games, designed for adult. BucketRace offers both private and public games, based around seasons, themes and special occasions. Currently BucketRace is focused on competitive virtual games run on video conferencing platforms, to bring light relief during the lockdown period. Highlights include their immersive gameshow, quiz and whacky wager betting nights.

Presentation Outline

Welcome to the Summit Social with BucketRace! Our own interactive, virtual games evening. Play head to head in your own immersive, interactive, virtual games evening. BucketRace has put together a bespoke event for the HR Summit , which will showcase some of their most popular virtual games, such as their Fat Big Quiz of… And a Journey Through the History of Gameshows. Either get competitive and submit your answers on your phone for real time scores, or just play along for fun using pen and paper. Some players may even have the opportunity to get up on stage and risk it all on the 'Reel of Fortune' or show off their gameshow skills by completing the odd task and challenge. BucketRace's motto is to make life play, so get involved with the fun, in which ever way works for you.
John Frith
Chief People Officer
Checkatrade
---
STRATEGY GROUP SESSION
From chaos to collaboration and celebration – the rollercoaster of internal communications
Biography

John Frith joined Checkatrade as their Chief People Officer in March 2019. As one of the Executive Leadership Team, John is the driving force to ensure that People and Culture are central to delivering the company's exciting growth plans. He passionately leads the HR/People Team to deliver a packed change agenda where Talent and Employee Engagement will be the key differentiator in their success. John has over 20 years' experience in HR at a wide variety of companies – and having started on the Graduate scheme at Lloyds TSB, he's since spent the last 12 years in HR Director roles.

Presentation Outline

Two years ago, Internal Communications was non-existent at Checkatrade. A chaotic combination of all-staff emails, a decline in engagement plus zero awareness of company strategy and a packed change transformation agenda prompted the need for a dedicated resource. In 2019 a dedicated internal communication manager was appointed to define, build, launch and evolve internal communications and employee engagement.

This session will show you how they began by 'building the basics brilliantly', onto delivering a full multi-channel Internal Communications Plan and delivering a packed CSR (Corporate Social Responsibility) programme from scratch too –all while supporting product launches, training requirements, organisational design, recruitment campaigns, culture, diversity and inclusion and employee engagement.

John will discuss their 'test and learn' internal comms and engagement approach from the past 12 months – taking you through what's worked, what hasn't, how they've delivered such a packed programme of activity in such as short space of time and how they are planning to take things to the next level moving forward.
David Blackburn
Chief People Officer
Financial Services Compensation Scheme
---
STRATEGY GROUP SESSION
What do today's most successful leaders look like – how to develop your leaders to deliver organisational transformation
Biography

David Blackburn is one of the most awarded HR professionals working in the UK today: he is the Personnel Today HR Director of the Year and Investors in People (IIP) Leader of the Year 2020. David is also the MEMCOM Excellence Awards HR Leader of the Year 2020 and Outstanding Contributor to Equality, Diversity and Inclusion.

With over 20 years' experience in leading all aspects of Human Resources, David is currently the Chief People Officer of the Financial Services Compensation Scheme (FSCS). Prior to his current role he worked across both the private and not-for-profit sectors. David is a graduate of the University of Aberdeen and the London Business School; a Chartered Fellow of the Chartered Institute of Personnel & Development; the Royal Society of the Arts, Manufactures and Commerce; the Institute of Leadership and Management and a Member of the Guild of HR Professionals

Presentation Outline

Leaders face a steep learning curve as we begin to create new standards in the workplace. Those that can prove to be agile and supportive in the most challenging of times will be most effective in leading their workforces into the new working world. At a time when corporate resilience is more important than ever, emotionally intelligent leaders know that this relies on the strength, commitment and initiative of people. The best leaders break down collaboration barriers and empower teams. In this informative and engaging session David Blackburn will share the practical tools and techniques that he has deployed at the Financial Services Compensation Scheme (FSCS), and how this has unlocked the leadership potential to deliver truly transformed business performance.
Jacqui Marshall and Liz Perry
Executive Director of People and Transformation, and the Director of People
North Bristol NHS Trust
---
STRATEGY GROUP SESSION
When the Clapping stops
Biography

Jacqui joined North Bristol Acute Trust 2 years ago from the University of Exeter where she was Deputy Registrar and Director of People and Transformation. Previously, Jacqui was a Senior Civil Servant serving both in the MOD and DEFRA. Jacqui has a breadth of Board experience delivering innovative HR Strategies and large-scale transformations which support both efficiency and cultural change. Jacqui is currently juggling her 'business as usual' role on top of dealing with a plethora of fast-moving COVID-19 related operational challenges and is leading on several NHS national initiatives such as Staff Retention.

Liz has been at North Bristol NHS Trust for the last four years as Director of People. She has an extensive career in the NHS, spanning large acute Trusts, community and mental health trusts and working at a regional level with Strategic Health Authorities and NHS England. Prior to joining the NHS Liz worked in a variety of organisations across the private and public sectors. Liz is particularly interested in the impact of relationships in the workplace and is an accredited feedback facilitator for the NHS Leadership Academy Healthcare Leadership Model 360 feedback tool, a trained Myers Briggs Type Indicator (MBTI) facilitator and holds a workplace mediation qualification. This interest is reflected in the currently work programme of Liz's team in the implementation of Just Culture across the Trust in partnership with the strategic patient safety agenda.

Presentation Outline

This is the story of our journey at North Bristol NHS Trust, a large acute, trauma-led city hospital during the COVID-19 pandemic. The challenges we have faced working at unprecedented levels of pace and change, alongside huge amounts of trepidation and staff fatigue. Resilience and wellbeing have been, and continue to be paramount with the People team stepping up to the front on both moral and emotional leadership. This has all taken place within the international context of Black Lives Matter and the focus this has had for us in Bristol with the attempted murder of one of our BAME colleagues and the toppling of the Edward Colston Statue. But this is a story of hope and optimism and the many opportunities we have been given. As we prepare the mass vaccination roll out, we reflect on how we can build on our experiences from 2020 and make 2021 the most purposeful and rejuvenating year ever.
Adam Hodgkinson
Global Head of People Development, Talent Management & Communication
HRA Pharma
---
SPEAKER
Treating everyone fairly… but not equally! – A blueprint for Talent Management
Biography

Adam has worked in a multiple roles in diverse companies ranging from Public (the BBC), PLC (Santander UK), Private (HRA Pharma) – Now into his 3 year at HRA Pharma his has organically grown his position to now the Global Head of People Development, Talent and Communication. A background that started in Learning & Development has evolved into an passion for 'connection' if 3 very important business areas… Training, Talent and Communication. His expertise in talent management and development has seen him build an approach, a system and a brand that has gained HRA Pharma recognition in this space in 2020 only 2 years after conception.

Presentation Outline

In a world of equality, do we dare to treat people in a non-equal way?
Possibly a bigger question… should we?

This presentation will take you on a journey, the journey of a company that went from a non-existent Talent Strategy to an award-winning Talent Identification, Talent Development and Succession model that was built and designed to focus on every employee from the apprentice to the executive board member. Now into its 3rd year of deployment, the model hasn't changed… Why? Because it hasn't needed to. The approach has weathered every circumstance and situation, delivered on its requirements, and been given great feedback along the way from employees across the organisation.
It helps to tie together a department that sees HR generalists, People Development (training), Talent and Communication work hand in hand to achieve a simple, effective solution that is easy to understand and easy to communicate which allows managers to take an active role in the assessment of identifying Talent across the business.

We treat everybody fairly…. But not equally… because if we treated everybody equally…. We wouldn't be fair.
Biography

I started my first business during my 2nd year of University and never went back.

In the process of building the business, raising investment and dealing with its failure, I burned out. I was crippled with anxiety and had began having panic attacks. I'd pushed myself to the limit for 3 years working on something I wasn't truly passionate about, and lived my life as someone else in my quest for "success". Mental health became important to me as I started to feel all the feelings I'd quashed down for years. I knew nothing about mental health, I was frightened and felt ashamed. Yet I knew it didn't have to be this way.

I set up Sanctus to create the brand that I wish had existed for me and for millions of others. A brand that redefines mental health as a whole and that inspires people to be themselves. We do this through coaching in the workplace, storytelling on our podcast and creating an environment for people to openly talk about mental health. Our mission is to put the world's first mental health gym's on the high street and make mental health as mainstream physical health.

Presentation Outline

In this talk I'm going to do what I find most difficult, and what I believe most people find incredibly hard. I'm going to talk about how I feel right there, in the moment, raw. I'm going to be me, completely me and all of me. I'll share the bits of myself I like, the parts of myself that I don't, the creative, the loud, the quiet, the scared, the anxious - all of it.

I'll share my mental health story and reflect on how I believe that being who we are, being ourselves in each moment is our greatest challenge and greatest opportunity in the workplace and beyond.
Alexandra kafka
Founder
Urban Yoga Lab
---
FACILITATOR
Meeting breaks - breathing and meditation workshops
Biography

Alexandra is a tier 1 PR consultant who transformed herself into a 500 hrs Mindfulness and Yoga instructor. Combining her five years of client management with a deep understanding of/and experience in Yoga, she uses these skills to radically enhance your well-being. She has been sought out by brands that include Vodafone, Edelman, Amazon, HSBC, the Cannes Film Festival, among others.

After experiencing a burnout, which led her to resign her PR role, she embarked on a two-year Yoga journey around the world. She studied through the British Wheel of Yoga and the Yoga Alliance, visiting 43 countries to explore ways of transforming her life through well-being practices with the aim of re-starting her career in a new direction. Through a self-healing Yoga journey, she discovered her love for wellness – which inspired her to show to modern employees how to use these wellness tools the same way she did.

Alexandra has been entrusted to offer a series of programmes to a number of big corporations in London (e.g. Conrad Hotels, Royal Bank of Canada, BDO, Wells Fargo, Amazon). Through these programmes, Alexandra helps leading companies to create not only a happier but also a more productive workplace.

Presentation Outline

During the Monday and Friday lunch break the week of the Summit, Alexandra will run 2 of her workshops:

Breathing Workshop – 5 Ways to Calm a Busy Mind | this is a wonderful toolkit of breathing techniques to assist the body to let go of the chronic stress and deeply ingrained patterns. The goal of these exercises is to allow the body to tremor naturally, providing a way to process and let go of deep tension from the body. Regular practice can bring the body and mind into a more balanced state, building resilience to deal with the stresses of everyday life. There will be time for Q&A at the end

Meditation to Clear your Mind | Alexandra will introduce this session by speaking about the effects of mediation on brain activity. She will then lead a slow-hands a moving meditation, each one accompanied by soothing, reassuring words. This is a process of gradually shifting your attention from the large movement of the yoga postures to the small movements of the breath. As you will attend to the postures, you will release deep-seated tensions and refine your awareness by concentrating on the subtlety of your breath
Register your interest in HRS21 V
Submit your name and email address and a member of the Summit team will send you further details including:
- the confirmed list of attendees
- instructions on how to apply for a delegate place
- sponsorship options
Your form has been submitted successfully.