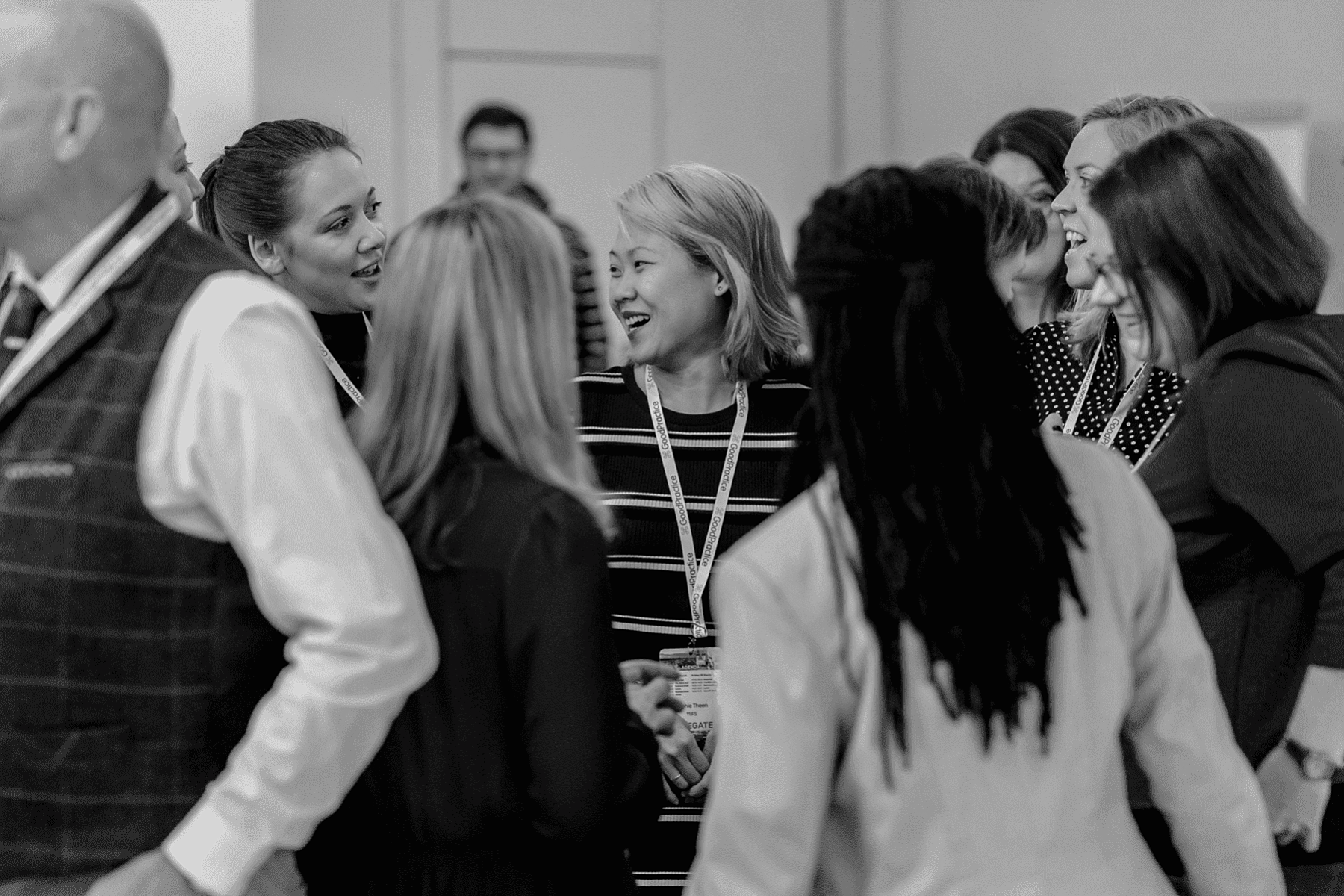 Programme
Human Resource Summit
Virtual Edition
10-11 March 21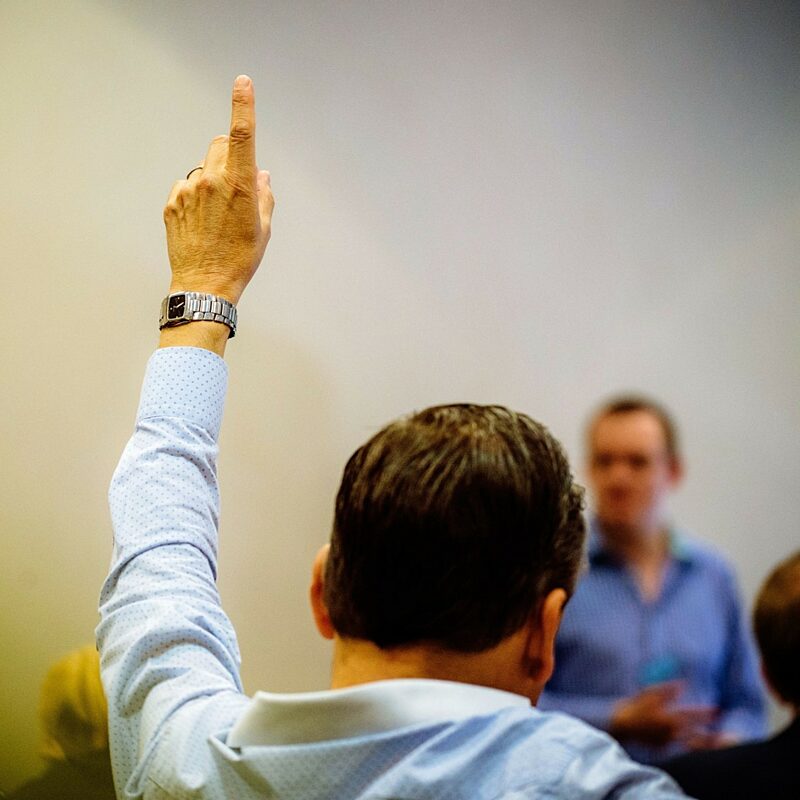 Topics & Themes
The live programme will take place across the mornings of 10 & 11 March. 1:1 meetings will be scheduled across this week, according to the availability you provide us with. Topics & themes of the live programme will include:

Building an agile & personalised learning culture in a remote world
Leadership & organisational transformation
Talent & succession
Wellbeing & mental health at work
Diversity & inclusion
Technology & the future of work
Women in leadership
Managing survivors - employee engagement & change after redundancies
---
If you are interested in a speaking opportunity, please contact georgina.kelly@summit-events.com
---
Speakers & Abstracts
The 2021 programme will be coming soon! Please see below for an insight into our speaker programme from our last virtual edition.
Biography

Dr. Tomas Chamorro-Premuzic is an international authority in psychological profiling, talent management, leadership development, and people analytics. His commercial work focuses on the creation of science-based tools that improve organizations' ability to predict performance, and people's ability to understand themselves. He is currently the Chief Talent Scientist at Manpower Group, co-founder of Deeper Signals and Metaprofiling, and Professor of Business Psychology at University College London and Columbia University. He has previously held academic positions at New York University and the London School of Economics, and frequently lectures at Harvard Business School, Stanford Business School, London Business School, and IMD, as well as being the co-founder and CEO of BrazenX and the former CEO at Hogan Assessment Systems.

Dr. Tomas has written 10 books and over 150 scientific papers on the psychology of talent, leadership, innovation, and AI, making him one of the most prolific social scientists of his generation. His work has received awards by the American Psychological Association, the International Society for the Study of Individual Differences, and the Society for Industrial-Organizational Psychology, to which he is a Fellow. Dr. Tomas is also the founding director of University College London's Industrial-Organizational and Business Psychology program, and the Chief Psychometric Advisor to Harvard's Entrepreneurial Finance Lab. Over the past 20 years, he has consulted to a range of clients in financial services (e.g., JP Morgan, HSBC, Goldman Sachs), advertising (e.g., Google, WPP, BBH), media (e.g., BBC, Red Bull, Twitter, Spotify), consumer goods (e.g., Unilever, Reckitt Benckiser, P&G), fashion (e.g., LVMH, Net-a-Porter, Valentino), government (e.g., British Army, Royal Mail, NHS), and intergovernmental organizations (e.g., United Nations and World Bank). Dr. Tomas' media career comprises over 100 TV appearances, including on the BBC, CNN, and Sky, three TED talks, and regular features in Harvard Business Review, the Guardian, Fast Company, Forbes, and the Huffington Post. Dr. Tomas is also a keynote speaker for the Institute of Economic Affairs. He was born and raised in the Villa Freud district of Buenos Aires, but spent most of his professional career in London, and lives in Brooklyn now. Find out more here: www.drtomas.com

Presentation Outline

This talk will examine how technology is re-shaping our ability to identify and attract talent. In particular, it will highlight how recent advances in AI and machine-learning are disrupting the recruitment and talent identification industry, and what IO-psychologists can make to be part of this game. Will AI replace or enhance the 100-year old science of predicting future job performance from psychological variables? What are the ethical and legal concerns that arise when established talent identification methods are automated and human judgment and expertise is replaced by computer-based algorithms? Finally, what is the role of theory and understanding in a world of AI-based predictions and interventions? These and other related questions on the broad impact of technological innovations on talent identification will be discussed.
Dr Hannah Fry
Associate Professor of Mathematics of Cities
University College London
---
DAY 2 KEYNOTE
How to be human in the age of the machine
Biography

Dr Hannah Fry is an Associate Professor in the Mathematics of Cities at the Centre for Advanced Spatial Analysis at UCL where she studies patterns in human behaviour. Her research applies to a wide range of social problems and questions, from shopping and transport to urban crime, riots and terrorism.

Her critically acclaimed BBC documentaries include Horizon: Diagnosis on Demand? The Computer Will See You Now, Britain's Greatest Invention, City in the Sky (BBC Two), Magic Numbers: Hannah Fry's Mysterious World of Maths, The Joy of Winning, The Joy of Data, Contagion! The BBC Four Pandemic and Calculating Ada (BBC Four). She also co-presents The Curious Cases of Rutherford and Fry (BBC Radio 4) and The Maths of Life with Lauren Laverne (BBC Radio 6).

Hannah is the author of Hello World, The Indisputable Existence of Santa Claus: The Mathematics of Christmas, and The Mathematics of Love: Patterns, Proofs, and the Search for the Ultimate Equation.

Presentation Outline

We all like to think of ourselves as strong, independent and single-minded individuals. But despite our illusion of free will, despite the seemingly random sets of circumstances that bring about our decisions, our behavior as humans is surprisingly easy to predict.

But what about if we go beyond the superficial, past correlations and pattern recognition and get right into the heart of who we are as humans. Are there stories hidden in our data that will surprise us? How can they be used against us? And can we use what we learn about ourselves to make the world better?

In this talk, I'll take you on a tour the intriguing insights we're uncovered by looking at ourselves through the eyes of data. For good or for bad, I'll show you how a mathematical view of what it means to be human is already shaping the way we design our society.
Professor Geoff Bird
Professor of Cognitive Neuroscience
University of Oxford
---
STRATEGY GROUP SESSION
The Neuroscience of learning
Biography

Professor Geoff Bird is a Professor of Cognitive Neuroscience at the University of Oxford and a Senior Lecturer at the Institute of Psychiatry, King's College London. Geoff has focused throughout his career on understanding the neuroscience of performance, both of individuals and of groups. He is an expert on social interaction, and his research covers how the brain enables us to learn from others, feel empathy for them, and influence how they feel and think. A key focus of his present research is how people can make better decisions, both individually and in groups. As a result of this interest Geoff has completed a WABC-accredited Business Coaching course focusing on the neuroscience of leadership and performance.

Professor Bird served as a Science Policy Advisor to the UK Government throughout 2008 and is one of the Principals of the Centre for Educational Neuroscience – an organisation dedicated to enriching education through the application of findings from neuroscience. He contributes his expertise in the neuroscience of learning and reward to the centre in order to increase the efficiency with which people learn, and how best to motivate that learning. He is frequently consulted by blue chip companies and the media to explain the relevance of neuroscience to society and business.

He has recently been voted one of the UK's 'Most Influential HR Thinkers' by HR magazine.

Presentation Outline

The importance of optimising our own learning, and those around us, is often under-appreciated. We want adaptable, agile people, who can cross roles and adapt to new environments, teams, and locations. We want people to feel a sense of belonging, and purpose. We want them to feel confident in themselves and their colleagues, able to delegate and manage people effectively in order to optimise performance while maintaining mental health. All of these things are underpinned by learning - having people who can learn quickly and effectively, and who are motivated to do so. Over an hour we will take a deep dive into the neuroscience of learning to dispel the myths ('learning styles') and discover the science of how our brains learn.
Katrina Collier
Author, Speaker & Facilitator
The Searchologist
---
STRATEGY GROUP SESSION
HR's role in putting the people back in candidate engagement
Biography

Katrina Collier is on a mission to get all the people who recruit people to treat people better. Through facilitation she energises human connection and shows companies how to free their human-made recruitment obstacles; because HR, recruiters and talent acquisition don't have an issue finding people, they have an issue engaging people, stopping candidates from ghosting, and ensuring that all parties deliver a positive candidate experience. She is the author of The Robot-Proof Recruiter and Mastermind Certification, and delivers keynote talks that inspire recruiters, HR, and hiring managers to improve the recruitment experience for everyone.

She is also the founder of DisruptHR London, an Ambassador for Hope for Justice aiming to end modern day slavery, and co-host of The #SocialRecruiting Show podcast. You'll find her championing the #BeHuman cause on LinkedIn, Facebook, Twitter and Instagram.

Presentation Outline

Never before has your company been as transparent as it is today. In a search-engine led world your employees and your candidates are in charge. The visibility of other job possibilities and reviews from your employees have never been as easy or quick to access as they are now. Therefore HR's role in talent acquisition has never been more important; how can you possibly attract future employees if your current employees are unhappy and your hiring managers are mistreating candidates?

Sharing examples found while researching for The Robot-Proof Recruiter, Katrina will leave you with an understanding of why every element of the employee lifecycle, from sourcing, to interviewing, to onboarding, to employee experience, to off-boarding, through to alumnus. now impacts your hiring, and she will give you the steps your company needs to improve its talent acquisition.
Paula Leach
Chief People Officer
FDM Group
---
STRATEGY GROUP SESSION
Vantage point: A practical systems approach to organisational design
Biography

Paula Leach is the global Chief People Officer for FDM Group, a role which she undertook in April 2019 having previously been Chief People Officer for The Home Office.

Paula is a member of the executive committee and responsible for the people agenda across a fast-growth, global, FTSE 250 organisation in the tech sector. FDM Group recruits, trains and deploys thousands of consultants (graduates, returners and ex-military) by providing critical academy development and upskilling programmes and meeting the tech needs for major global clients.

Previously Paula was Chief People Officer at The Home Office, responsible for an HR function of more than 300 professionals, supporting the people agenda for approximately 30,000 civil servants responsible for critically-important areas across the security, policing and fire, and borders and immigration systems.

She joined The Home Office after 18 years working across all HR disciplines at Ford Motor Company, including a three-year assignment in the US. During this time Paula worked with a diverse range of functional disciplines including operational manufacturing, product development, IT and marketing and sales.

Paula is FCIPD qualified and passionate about optimising inclusivity and the potential of individuals and teams. This professional experience and understanding is coupled with a keen commercial sense enhanced with a first-class honours business degree and an MBA. She has undertaken many professional development programmes including organisational design, change management and most recently the prestigious 'Top Flight' programme through The Pipeline.

She married and is mum to two beautiful daughters.

Presentation Outline

Do you often find that resource planning in your organisation is more reactive than proactive? Are the leaders you partner with designing teams based on achieving not only financial or budgetary requirements but also to optimise the Diversity and Inclusion agenda at the source of the design? How clear and specific are your leaders with regards to the specific skills that will be different tomorrow versus today? And to what extent is your organisation building the conditions for a thriving, healthy workforce into the structure of the organisation's design?

After many years working with leaders and organisations committed to creating teams which are diverse, thriving, skilled for tomorrow and affordable, Paula observed little or no impact in terms of the achievement of this as a sustainable change or shift. Despite the commitment and genuine passion, leaders and organisations engaged in complicated organisational design approaches which were difficult to practically implement and sustain or reverted to short term financial parameters for planning resource allocation. The fundamental proposition she has developed is that in order to create the organisations that we dream about for tomorrow, we need to think holistically and systemically about organisational design at the source of resource planning. Her passion is facilitating leaders to own a more proactive and well rounded approach to planning for resources to break the cycle of reactivity, and to create thriving teams to serve an organisation's future ambitions.

Paula has developed a simple yet holistic model which facilitates any leader – whether they manage a small team of a handful of reports, through to a global organisational head with multiple thousands – to use key data to help guide them to important decisions which can transform their ability to resource against multiple strategic ambitions (be those Financial, Diversity, Skills, Geography or Wellbeing related).

Strategic Workforce Planning: Simplified, Practical, Insight driven, Systemic.
Ewen MacPherson
People Director
Havas Media Group London
---
STRATEGY GROUP SESSION
Creating a meaningful employee experience through your approach to wellbeing
Biography

Ewen is a senior HR professional with experience in leading people and talent programmes for complex media, retail and broadcast businesses. He has expertise in a broad range of areas, including business transformation, organisational design, building and embedding talent initiatives, delivering cultural change and change management programmes, people strategy implementation, M&A activity and senior stakeholder management.

As People Director at Havas Group Media, Ewen leads a team of 12 people to effectively deliver an industry-leading HR offering. Since joining in 2014, he has successfully led the reorganisation, transition and realignment of the Group's operating model, as well as spearheading a number of cultural change, diversity and inclusion initiatives across the wider Havas UK network.

Presentation Outline

For many companies, Employee Wellbeing has become a focus point in recent times as the social movement around the topic gathers momentum.

For Havas UK, health and wellbeing has been a long-term strategic objective under a guiding lens of the overall employee experience. Most employees spend a third of their lives at work, and there is a growing argument that the responsibility to help employees remain healthy rests with the organisation; whilst gathering momentum, it is not a new point for debate, but it was this preventative approach that first sparked the strategic conversation about health and wellbeing for Havas.

In this presentation Ewen will share Havas' wellbeing journey, from conception as a change management tool to the holistic programme that it is today, as well as practical ways to enhance the employee experience at your company through your wellbeing approach.
Asif Sadiq
Global Head of Diversity & Inclusion
Adidas
---
STRATEGY GROUP SESSION
The journey from Diversity, Inclusion to Belonging
Biography

Asif is Global Head of Diversity & Inclusion for Adidas. He was formerly the Head of Diversity and Inclusiveness for EY Financial Services and previously the Head of Equality, Diversity and Human Rights Unit for the City of London Police. He is a Multi-Award Winning Diversity and Inclusion expert with over 15 years experience and a proven track record in achieving operational and strategic targets, managing quality, performance, risk and change.

He is a passionate and inspirational Global Leader, co author and a renowned keynote speaker with the ability to empower individuals and create a truly inclusive environment for all. Asif has been key in implementing D&I activities and programmes as well as connecting with stakeholders at all levels of organisations to build strong and influential relationships with influencers. Asif acts as a role model, providing governance across businesses on D&I and is committed to creating a strong sense of belonging for all.

Asif has received a number of accolades for his work that include the Mosaic (Prince's Trust) Award for mentoring, Police Officer of the Year Award, the Civil Servant of the Year Award, the prestigious Asian Professional Award and the highly commended Head of Diversity Award at the European Diversity Awards. Asif was honoured in 2017 in the Queen's birthday honours list with an MBE for his services to Policing and Communities and is a member of the HR Guild, The Worshipful Company of Security Professionals, a Leadership Fellow at St George's House and is a Freeman of the City.

He is currently the Chair of the London Hate Crime Board, a Judge for numerous Awards including the CIPD Awards, BIMA Awards, Personnel Today Awards and the Lord Mayor's Dragon Awards, an Ambassador for Remembering Srebrenica, Member of the APPG (All Party Parliamentary Group) on Hate Crime, Special Advisory to the charity Penny Appeal, a trainer for the OSCE Office for Democratic Institutions and Human Rights and a Special Sergeant with the City of London Police.

Presentation Outline

Diversity and Inclusion continues to be at the forefront of discussions at the top levels of many organizations and recent events have further highlighted the need to get it right. We are all aware of the work that is being done in this space and the developments in the area over the last ten years or so. But whilst we have achieved a lot and brought key challenges to the boardroom table, there is still something lacking.

The progress we have made so far in D&I has been through the support of people who have an affiliation to a diversity characteristic or believe that it is the right thing to do. But we have now started to stall, and I believe that we need the power of the majority if we are really going to move the dial on inclusion in the workplace.

This brings us onto Belonging and why it is such an important area of D&I. We have strengthened diversity to a certain extent by recognizing that people are different and that individuals have protected characteristics. As organisations we have been working hard on creating a truly inclusive workplace that is reflective of the diversity we see, but how will we know when we are truly inclusive? That's where belonging comes in − the output of true inclusion is a sense of belonging for everyone.
Dave Buglass
Director of Learning Services
PwC
---
ACTION LEARNING WORKSHOP
2020: How did this year make you revisit the importance of your values and behaviours in life and at work?
Biographies

Dave is a senior HR professional with over 20 years' experience in learning, engagement, talent management and succession planning delivering globally in financial services, retail and telecommunications. Hugely passionate about the impact of employees within the business and the difference they make to the bottom line, he has often held views that HR leaders haven't been as commercially minded as they need to be, nor close enough to the business priorities.

After 20 years working in corporate organisations, a recent two year stint testing out some of those ideas and theories learned has led him to still question are organisations really as values and behaviours led as they should be? Do they really understand the importance of their workforce and the value they bring? Now back working in the private sector full time he is putting to use those experiences learned and trying to raise the importance in the way we treat employees every day. A great story teller and someone also keen to listen and learn from others.

Presentation Outline

This year like no other before our behaviours and values were truly put to the test. They say our values and behaviours define us, did yours during the crisis? Did your companies stand up to the test.

As individuals we wrestle each day about being the best representation of ourselves at home and at work. For most of our values represent the very best version of who we are, how many of us get the chance to be the same at work as we are at home? How have organisations adapted to the challenges we all faced in 2020? How have things changed since you have returned to work? What have you changed, what has your business changed, all as a result of the crisis.

In this interactive session Dave will share examples he has come across during his own recent career and when then open up the room to let others share their experiences of home, work and how they adapted and what has changed at work as a result.
Biographies

Debate Mate is an innovative global business that provides leadership and communication training across a wide variety of industry sectors. Responding to demand from the corporate world, we have built a curriculum and teaching methodology to address business-specific communication needs. Our format is based on the fundamentals of competitive debating and our facilitators are experts in their field.

Presentation Outline

Join us for an interactive debate session designed to empower you to have the critical discussions facing HR professionals in the context of COVID-19. Share your thoughts and experience, hear from your peers, and learn some top tips to supercharge the conversations in your workplace.
Andrea Pattico
Chief People Officer
MVF
---
PANELLIST
Inclusive Culture: Current Trend or Commercial Driver
Biography

Andrea has led the People function at MVF for the last 4 years and along with her fantastic team is responsible for co-creating and executing a People Strategy and Experience that makes MVF a great place to work. She has over 23 years' experience working in senior, international People roles within film, BPO/ITO, online retail, and online comparison sectors. She is a fellow of the CIPD (Chartered Institute of Personnel & Development) and an EMCC Accredited Coach/Mentor at Practitioner level (European Mentoring and Coaching Council). Ange's passion is people - she is dedicated to coaching and developing colleagues to support organisational growth and help people achieve their personal purpose.

Presentation Outline

Recent global events have sparked a debate in many businesses regarding the necessity of inclusive cultures. Whether already willingly working towards inclusion in the workplace or being forced to address it, there is no one business who currently has it all together. What does Inclusive Culture really mean? Is it all part of a current trend? Is there real commercial benefit to it? And of course, perhaps the hardest question of all: if we want it, how do we achieve it? Join us for a lively panel discussion where we will consider these questions and some practical suggestions as a way forward.

Panellists:
Annabelle Walters, Senior People Partner, Inside Ideas
Gethin Nadin, Director of Employee Wellbeing, Benefex
Biography

Your company has a greater purpose. Unite around it using music. Through collaborative songwriting, performance, and entertainment we use the science of music to inspire creativity, strengthen connections, empower teams, and build a deeply unified corporate culture. SongDivision has worked in over 35 countries, and 15 languages. Since March this year, SongDivision had delivered over 250 virtual events to 25,000+ people.

Presentation Outline

You don't want to miss this one — The HR & PD Summit Social, powered by our good friends at SongDivision. Meet like-minded music lovin' heads of HR & Personal Development, share ideas, and experience our Rock & Roll game show. We'll even write a completely original song together about your industry.
Hosted by world-class musicians who have toured and recorded with acts like Florence & The Machine, David Guetta, and The Killers. Witness first-hand how SongDivision enriches organisational culture, strengthens team bonds, and increases positivity using the science-backed power of music.
Biography

David Blackburn is a multi-award-winning HR professional with over 20 years' experience in leading all aspects of Human Resources and is currently the Chief People Officer of the Financial Services Compensation Scheme (FSCS). Prior to his current role he worked across both the private and not-for-profit sectors. David is a graduate of the University of Aberdeen and the London Business School; a Chartered Fellow of the Chartered Institute of Personnel & Development; the Royal Society of the Arts, Manufactures and Commerce; the Institute of Leadership and Management and a Member of the Guild of HR Professionals.

David Blackburn is the FT Adviser Diversity Champion of the Year and recognised in the OUTstanding list 2019 as one of the most influential LGBT+ leaders in the UK public sector. David's work at FSCS has been recognised in multiple National Awards including the Business in the Community (BITC) Responsible Business Awards; Financial Adviser Diversity in Finance Awards; National Diversity Awards; CIPD People Management Awards; Personnel Today Awards; Investors in People Awards; HR Distinction Awards; Financial Innovation Awards and HR Excellence Awards.

Presentation Outline

David will be moderating the Q&As with the speakers on day 1 of the HR & People Development Summit
Biography

Dani is a senior, global talent, people development professional with a proven track record in developing global people development strategy, designing and implementing global development programmes and interventions.

A certified Scrum Master and Lean Six Sigma specialist with a strong focus on ensuring that people development concepts and theories are translated into practical and sustainable programmes that deliver a measurable return on investment. He has 14 years' people sector experience in pharma, retail and travel.

Presentation Outline

Dani will be moderating the Q&As with the speakers at the HR & People Development Summit
Biography

Former Head of People at Tonik Energy, with responsibility for managing and setting the People Strategy for the Group, scaling the business from 50 FTE to 220. She has spent much of her career working in the Private Sector and more recently Energy retail with scaling businesses.

Sonia is a pragmatic and commercial HR professional who sets her sights on collaborative business partnering, enhancing strategic operational performance to deliver value and growth that makes a difference. She is passionate about People Engagement and harnessing the power of being human at work.

Sonia is the Founder of Cactus HR, helping businesses to create brilliant work cultures.

Presentation Outline

Sonia will be moderating the Q&As with the speakers on day 2 of the HR & People Development Summit
Register your interest in HRS21 V
Submit your name and email address and a member of the Summit team will send you further details including:
- the confirmed list of attendees
- instructions on how to apply for a delegate place
- sponsorship options
Your form has been submitted successfully.