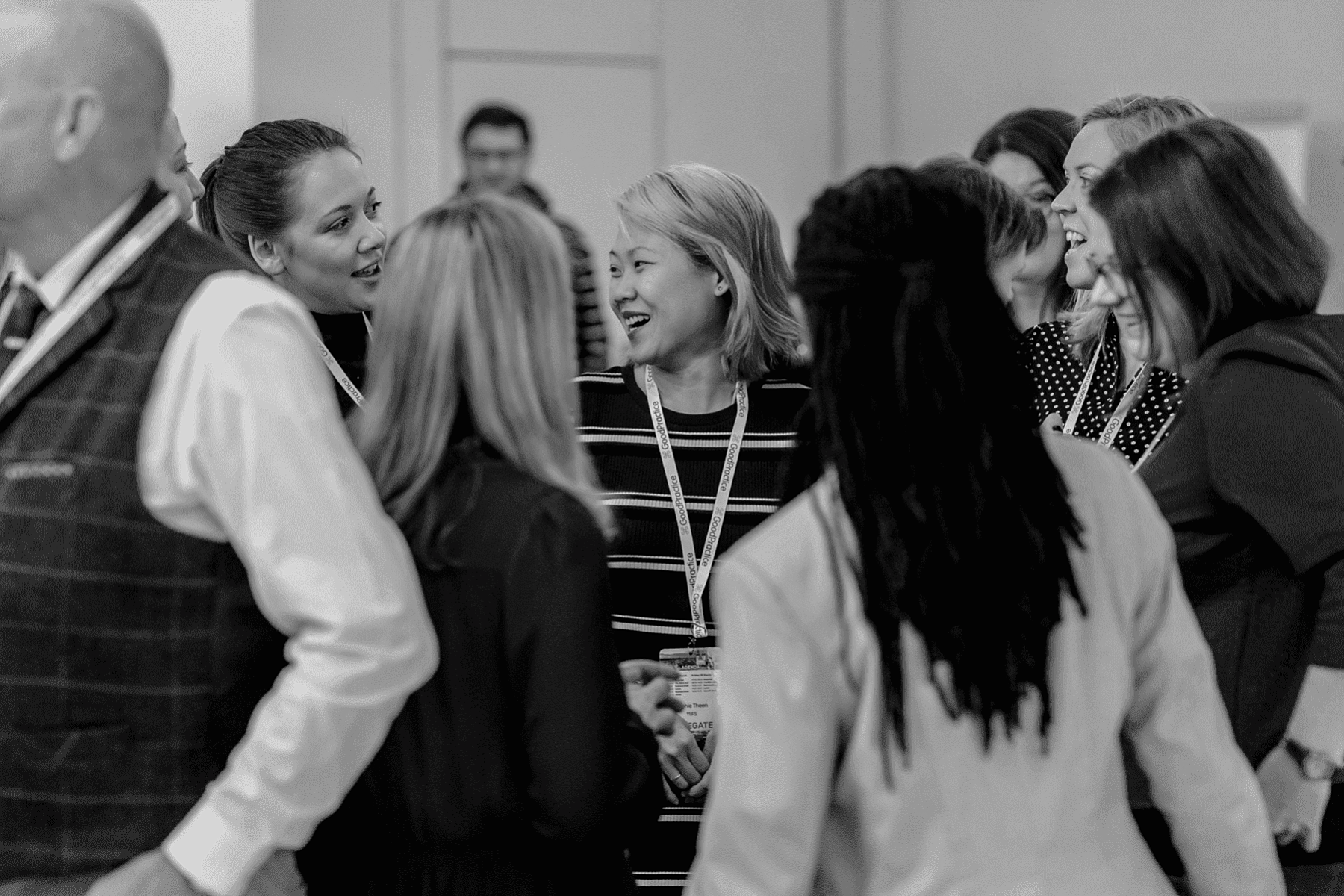 Programme
People Development Summit
Address Dubai Marina
7-8 February 2024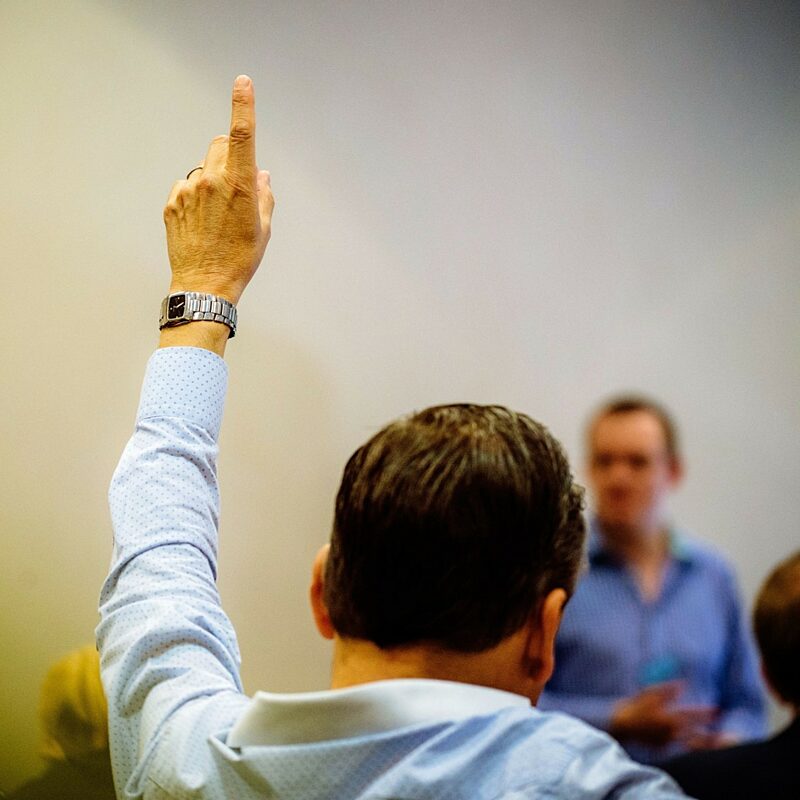 Topics & Themes
2023 topics and themes included:
- Developing the workforce of the future
- Workplace wellbeing
- Agile HR
- Diversity, equality & inclusion
- Resilience in the face of change
- Leveraging technology to reinvent the people experience
- Embracing & embedding transformation
- Creating culture with impact
- New trends & innovations in performance management & performance reviews
- Exploring creative approaches to employee engagement
- Succession planning
- Leadership development
- Future leadership – effective talent management & succession planning
---
For more information and live updates on our speaker programme, join our LinkedIn Group or follow Summit Events business page.
If you are interested in a speaking opportunity, please contact Kairen.Lewis@summit-events.com
---
Speakers & Abstracts
2023 speakers below
Terence Mauri
Founder of Hack Future Lab and Author
Hack Future Lab
---
DAY 1 KEYNOTE
Lead from the future
Biography

Terence Mauri has been described as 'an influential and outspoken thinker on the future of leadership' by Thinkers50. He holds Visiting Professor roles at IE Business School and MIT
and is the author of the global bestseller 'The 3D Leader: take your leadership to the next dimension'. He says: "When the future arrives faster than ever before, not taking a risk is a risk".

Presentation Outline

As leaders respond to remote and hybrid work models, humans and machines, workforce ecosystems, and talent marketplaces, there is hope and fear, but is enough being done to turn uncertainty into a tailwind for laser focus, value creation and strategic courage?
Biography

Rahaf is a thought leader on mental health and mindset transformation, a well-being trainer, keynote speaker, and the host of the 'Don't Be A Man About It' show. She is known for breaking the stigma on men's mental health and contributing to making this world a healthier one for the generations to come.

Following her dad's suicide in 2010, she founded Rays Your Mental Health to raise awareness of men's mental health. Rahaf's life was a chain of tragedies, from surviving 3 suicide attempts, to the painful loss of both of her parents, to her brother accidentally killing someone in her house with an overdose drug injection. She succeeded despite all these tragedies, which she now proudly holds as her life trophies.

In 2021, her business was awarded 3rd place in the AUC School of Business case study competition organized by Emerald Publishing. Additionally, in 2022, she received a Recognition Award from Emirates Health Services for moderating two panel discussions on Mental Health. And in the same year, she won an award at the Women's Empowerment Investment Forum 2022 for being the most influential in mental health awareness. Her well-being programs are meant to serve business leaders, either 1 - 1, in groups, or on stage, to help them honor their feelings, find inner peace and balance, and add more meaning to their lives.

Presentation Outline

Join me at the People Development Summit to hear a story of resilience and healing through some of the most traumatic life experiences. From growing up in a toxic family to attempting to take my life three times. Fast forward to the present day, I rolled with every punch and turned my life upside down to grow from a suicidal person into a practising thought leader on mental health and mindset transformation.

We all experience loss, but how do we cope with the tough days that follow?
Dr Amit Singh
Head of Corporate Human Resources
Aster DM Healthcare
---
SPEAKER
New Age Succession Planning through robust Talent Management practices
Biography

Dr Amit Singh is the Head of Corporate Human Resources for Aster DM Healthcare, which has a presence in 7 countries. Dr Amit leads the Corporate HR function which includes working with the functional CXOs to advise on Organizational Design & Interventions while continuing to lead the human resource centers of excellence including Talent Acquisition and Engagement, Compensation and Rewards, Succession Learning and Leadership Development, HR Tech and Digital for over 27,000 employees across the Group.

Dr Amit brings over 18 years of experience across distinct phases of business from growth and ramping up, mergers, acquisitions, and integration with global organizations like Pearson (the world's largest education company), to working with large scale manufacturing organizations like Moser Baer to R Systems in the IT space.

Dr Amit is an Accredited Results Certified Coach by the Neuro Leadership Group. In the last few years he has invested considerable time in building capabilities and personal credibility as a leadership coach and has been a performance consultant for senior leaders and teams.

Presentation Outline

The three big challenges in getting your succession pipeline right are:
1. Firms need to start succession planning well before they think they need to. Many large companies fail to pay enough attention to their leadership pipelines and succession practices and do not start the process early in the stage.
2. Excessive tendency to hire leaders from outside is one of the biggest problems with succession practices
3. Succession planning in not intertwined into the their own Talent and Performance management practices but is viewed as a specific high-level activity

In this session , you will understand the practical learning, which includes success and failures in managing succession and linking this to day to day performance and talent management for two very diverse conglomerates:
A. A new age fast-growing healthcare conglomerate, that has shown tremendous success in managing the leadership pipeline.
B. A large multinational spread over 80 countries that has stood the test of time through high-quality talent practices
Gary Hazel
VP Talent Development
Injazat
---
SPEAKER
Creating an Internal Market Place for your Critical Talent
Biography

Highly experienced and qualified Talent Development Practitioner with more than 25 years of experience in learning consultancy, design, development and delivery of impactful and business relevant learning within large organisations. Previously a Senior Geo Instructor with the British Military after 14 years service, moving into civilian life and working with IBM and EDS in the role of Training Manager. Moved to UAE in 2007 after completing a 2-year transformation program with EDS on the DWP Client Project to help establish the Injazat Learning team at the start of their joint venture between EDS and Mubadala. In my current role as VP Talent Development I lead a team of highly specialist learning professionals that aims to support the business through a Centre of Excellence (CoE) in Talent Development to create a learner-centric culture.

Highly-qualified learning professional and holder of CIPD Diploma, BPS Occupational Assessor, Emotional Intelligence with MHS, Talent Management with AITD and Organizational Culture practitioner with Hofstede. Recently completed my MBA studies in Leadership, Innovation and Change and looking to take my research on a transformational style of leadership and its impact on innovation, creativity and high performance to help support the continued success of Injazat through their new Leadership Principles.

Presentation Outline

In today's ever-changing world the skills and capabilities of your most critical talent are rapidly changing as advancements in technology in the new Digital Era see an annual increase of 10% of new skills required for their roles, along with a 33% loss of skills that were required in 2018 (source: Gartner). A new approach to talent is needed, Agile Career Pathing, allowing employees to reskill/upskill in areas that are in high demand by your organisation and difficult to source from external hires. This is a new approach to the traditional succession planning that creates a Learner Centric approach and a culture that encourages employees to learn through an eco-system of learning platforms that helps them build their skills profile for future roles. Technology helps to enable by tracking their progress and skills attained not just for their current role, but also potential future roles needed by the business to create a marketplace for your talent to fast-track their progress into the most critical vacancies, projects and assignments. This will result in a 30-40% reduction in the dependency on expensive external hires, meet the organisation's talent needs and increase an Employees Value Proposition (EVP) supporting talent retention, high engagement and increased productivity that enhances overall client satisfaction.
Rajat Kapoor
Regional Learning and Development Lead
PricewaterhouseCoopers
---
SPEAKER
L&D's Role in Building a Future-Ready Workforce
Biography

Rajat is passionate about driving sustainable behavioural change in people that leads to attainment of business objectives. He is a business oriented senior Learning & Development professional with over 18 years of global experience in talent and leadership development spanning multiple sectors. Rajat specializes in designing and implementing global L&D strategy and programs that drive strategic business goals and at the same time empower people to own their development goals and aspirations, while highlighting the art of the possible for learning.

Rajat holds a CIPD level 5 Diploma in L&D and is a certified cross-cultural facilitator for GlobeSmart by Aperian global. He is a MBTI Step II practitioner, administrator of the Occupational Personality Questionnaire by SHL and also holds a Saville international accreditation.

Presentation Outline

Change is optional but so is staying relevant in what you are doing. What is more relevant in tomorrow's L&D that we need to think about today, to ensure a future ready workforce? Is it the content or the performance? Is it the experience or business goals? Do you receive emails and phone calls from your stakeholders' demanding courses that will have no impact? Of course, the L&D is not an internal food delivery service, neither is a department of interest when times are bad.

As L&D practitioners, we do have a choice of embracing a wider, more comprehensive, business-oriented and data-supported role of the L&D to prove our value and to stay ahead of the future. Join me in an interactive session to discover the emerging nature of workforce development.
Burhan Shibli
HR Business Partner
Tabuk Pharmaceuticals
---
SPEAKER
Employee & Workplace Wellbeing- Embedding in the Business Strategy
Biography

Burhan is a dynamic HR expert who specializes in the transformation of businesses through managing talent & developing future potential. Holding 12 years of experience in effective and innovative HR leadership positions with various corporations in the Middle East, he focuses on bringing change and development to the organization's capability through the alignment of HR and business strategies. Working on all spectrums of HR, Burhan was able to bring changes impacting positively on business in Tabuk Pharmaceuticals through emphasis on employee & workplace wellbeing during COVID peak time.

Highly inclusive with a cross-culture style of working, Burhan is very experienced in working in close partnership with all levels of executives, managers, and directors. In his personal life he enjoys hiking, camping, cycling as well as reading, writing, and exploring new cities.

Presentation Outline

The COVID pandemic has left a void, asking us tough questions about our mental & physical wellbeing while struggling through daily Teams/Zoom fatigue. On the one hand, businesses struggle to sustain on a larger scale; on the other, they also face employee burnout & diminishing efficiency due to uncertainty & ambiguity. It has become critical for businesses to support their human assets by normalizing the situation & providing the required support that helps balance personal life & business priorities. While we adapted to a new normal, the leaders (especially HR) still need to ensure maximum support, focusing on employee health & wellbeing along with adapting new techniques through breaking the stereotypes and let employees adapt according to their own personal circumstances with business continuity. This session will feature actionable insights and expert advice on this important topic in the current scenario while we assess how employee wellbeing is a core part of business strategy.
Farooq Husain
Head of Talent Acquisition for Middle East, Turkey and Africa
Dell Technologies
---
SPEAKER
Diversity & Inclusion – Attracting and Hiring the Best Diverse Talent
Biography

Farooq heads Talent Acquisition at Dell Technologies across the Middle East, Turkey, and Africa. He brings nearly two decades of Talent Acquisition experience across Information Technology, Real Estate, Financial Services & ITES. A culture change agent who leads by example and excels under pressure, he has been instrumental in delivering Dell Technologies' talent agenda for over a decade by driving innovation and transformation in emerging and mature markets. A truly global citizen shaped across technology-driven organizations, providing insights beyond talent on market drivers, business strategy & operational excellence while leading high-performance teams. He is an accomplished, results-oriented, and data-centric Talent Acquisition Leader with strong business acumen and an established track record of meeting critical business goals using a customer-first approach across key regional markets, including Europe, the Middle East, Russia, Africa & Asia Pacific.

Presentation Outline

Whose responsibility is Diversity, Equity and Inclusion?

The topic itself has been on the table for decades, however it is only recently that D&I has become a business imperative and most organizations are finding it tough to navigate aggressive targets set down by their executives who want to see windfall changes in their D&I results in a short span of time. Organizations must evolve to the ever-changing challenge of D&I or risk finding themselves with a limited talent pool that is not ideal for growth.

The key is to think globally yet act locally. What works for you in mature markets may not work in regional locations with niche challenges driven by culture and made complex by a growing war for talent.

Join me for an interactive workshop on how to develop a tailor-made strategy that compliments your organizations Diversity, Equity and Inclusion goals.
Biography

Malvika Varma brings in over 26 years of HR work experience. She has shaped high-performing cultures at large healthcare organizations in India and the UAE and grown brands with progressive technical resources, prolific communications and robust development programs that have brought double digit revenue growth. As an HR professional, she has extensive experience in developing executable strategy that motivates teams to exceed the corporate objectives through various economic cycles, across a range of sectors from telecom to healthcare.

An integration specialist and an expert in start-ups and strategic capability building, she has led the HR function for Fortis Healthcare from its inception, and has charted its growth from the first unit to its current status, where it is acknowledged as the largest healthcare player in India and South East Asia. She has also been associated with Care India as the Director of Human Resources and led the organizational transformation of Care into an Indian entity. At Max Healthcare, she focussed on building a robust talent pipeline, enhancing leadership capabilities and improving retention.

In her current role at Prime Healthcare as the Group HR Head, she is focussed on instituting technologically driven processes that enable employees and managers to devote time and efforts to improving the service interaction with all stakeholders and also creating a place where one enjoys working & attaining professional goals. She feels very strongly about issues like gender equality, fairness and transparency. She encourages innovation in thoughts and action and is a strong advocate of team work & collaboration. An active supporter of the "Go Green" movement, she is actively involved in making the HR function paperless.

Presentation Outline

Transformation must be both enabled and adopted, at both individual (personal) and organizational level, in order to be successful and established as the next 'normal'. Every instance of transformation is different, due to the distance and capabilities between a specific entity's current state versus its desired future state. But the basic purpose of willful transformation is to become able to do something specifically new or improved by taking on a different form that is more effective for the purpose. This means that there are typical factors of how and why, that account for what should change or remain in an episode of transformation.

How and Why at the individual scale indicates what the individual will consider acceptable as a future participant and stakeholder. How and Why at the organizational scale indicates what the organization will consider acceptable as necessary and sufficient to self-enable its purposefulness – its pursuit of the desired future.

The session will focus on :
-Understanding the psychology of Transformation; why is it so difficult and why as human beings we are hard-wired to resist it
-The results pyramid – how beliefs and experiences influence choices and results
Embracing Transformation – framework for embedding transformation at an individual and organizational level
Biography

Julia Stanton has spent the past 20 years in senior leadership, focusing on organisational development, accumulating vast experience in helping build organisational capability and developing L&D strategies across the globe. Julia is passionate about leading change, particularly around helping leaders and organisations boost their capability, through embedding a positive environment where capability can thrive. She is the head of the UK International Academy's Learning Design team, based in Dubai and has lived in the UAE for over 10 years.

Presentation Outline

-What do we mean by 'learning culture'?
-Where to start?
-What's the evidence – the business case for change?
-Making the shift from training to 'learning'?
-Focus on impact
-Designing your own model and learning system

The workshop will be interactive and include discussions and exercises. The theory, backed up by evidence, will help participants understand what it takes to build a healthy learning culture and how to do it.
Laila Yousef Al Hassan​
Internal Culture Advisor and Lead on the Parent-friendly Label
Abu Dhabi Early Childhood Authority
---
CLOSING PLENARY
The future of work is parent-friendly: How to become an employer of choice
Biography

Laila is the Organizational Culture Advisor (aka Chief Culture Officer) at the Abu Dhabi Early Childhood Authority, which is tasked with overseeing the Early Childhood sector and keeping children at the heart of all we do. She is also the Lead on the Parent-friendly Label, a workplace award program, the only one of its kind in the region, that recognizes parent-friendly workplaces across the UAE.

For the last two decades, Laila has been passionately shaping and sharing compelling stories inside and outside the organizations she has worked for. The 3C's are her jam: Culture, Communications and Creative Employee Engagement.

Today Laila is focused on maintaining a unique culture at the ECA where she recently earned the authority recognition as one of the few government entities in the Emirate of Abu Dhabi to be certified as a Great Place to Work®, an international body that recognises workplace culture.

Through the ECA's Parent-friendly Label program, she is helping to usher in a new era for workplaces across the country where they lead with compassion and understanding for the needs of working parents of young children.

Prior to working at the ECA, Laila was the Director of Communications at the Environment Agency-Abu Dhabi where she was responsible for overseeing communications on regulatory, conservation and awareness efforts. She was also responsible for brand management, internal communications and ran several award-winning communications campaigns.
Laila has lived in and been educated in 3 countries: the US, England and Canada. When she isn't advocating for parent-friendly workplaces or chasing her two young children, Laila finds inspiration (and her sanity) in the outdoors and by playing acoustic guitar and piano.

Presentation Outline

Working parents often need to make difficult trade-offs in order to fulfil their various commitments. By maintaining a culture, policies and ways of working that are parent-friendly, workplaces can become more compatible with the needs of working parents of young children. This, in turn, not only has a positive social and economic impact on the broader community but many workplaces have also found that the adoption of parent-friendly policies and practices can increase company attractiveness, have a positive impact on recruitment, retention and loyalty as well as increase productivity and motivation. In this talk, the speaker will introduce the Parent-friendly Label (PFL), a UAE-wide program that supports workplaces to become more parent-friendly and get recognized for it.
Register your interest in the People Development Summit 2024, Dubai
Submit your name and email address and a member of the Summit team will send you further details including:
- the confirmed list of attendees
- instructions on how to apply for a delegate place
- sponsorship options
Your form has been submitted successfully.