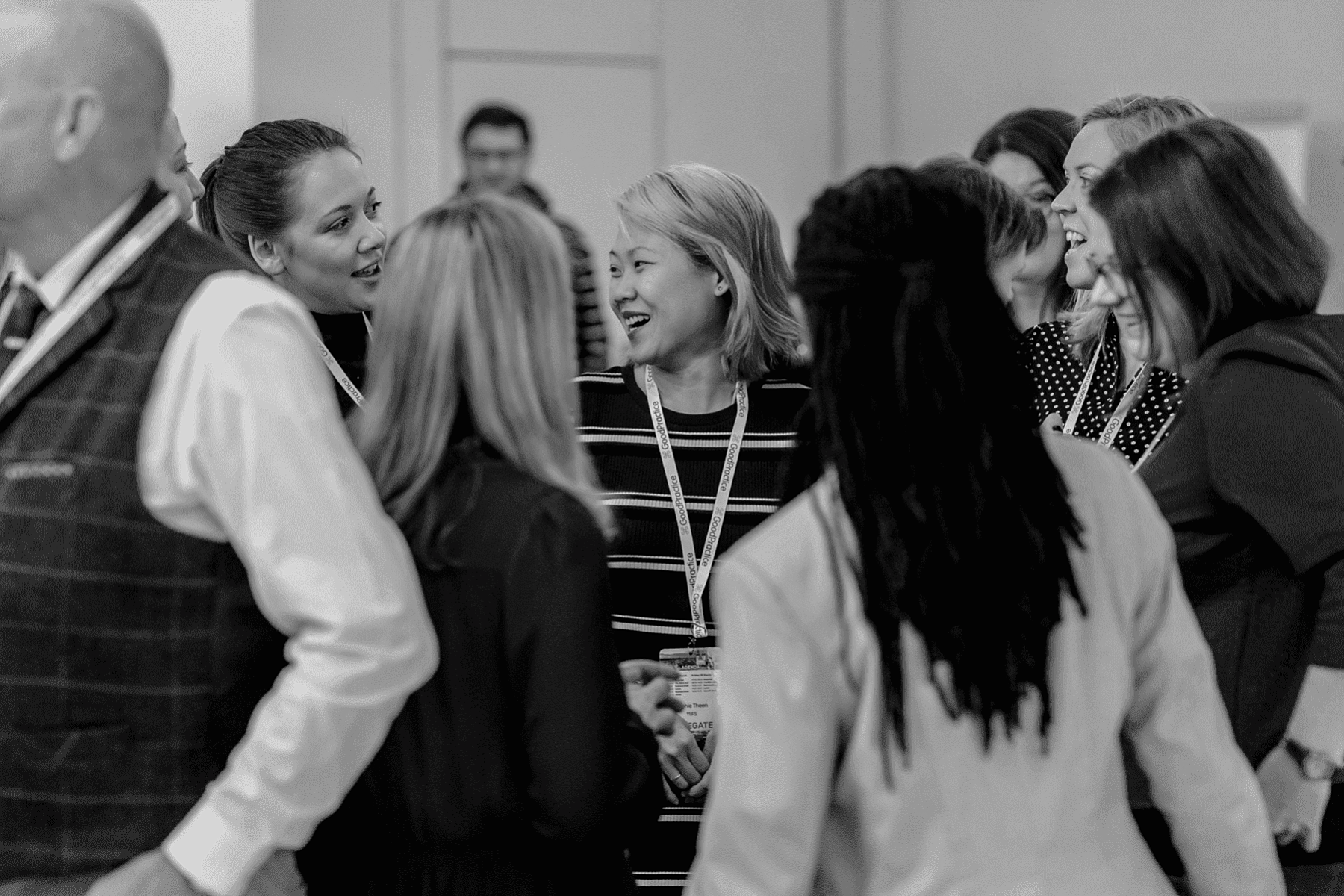 Programme
People Development Summit
Address Dubai Marina
8th - 9th February 2023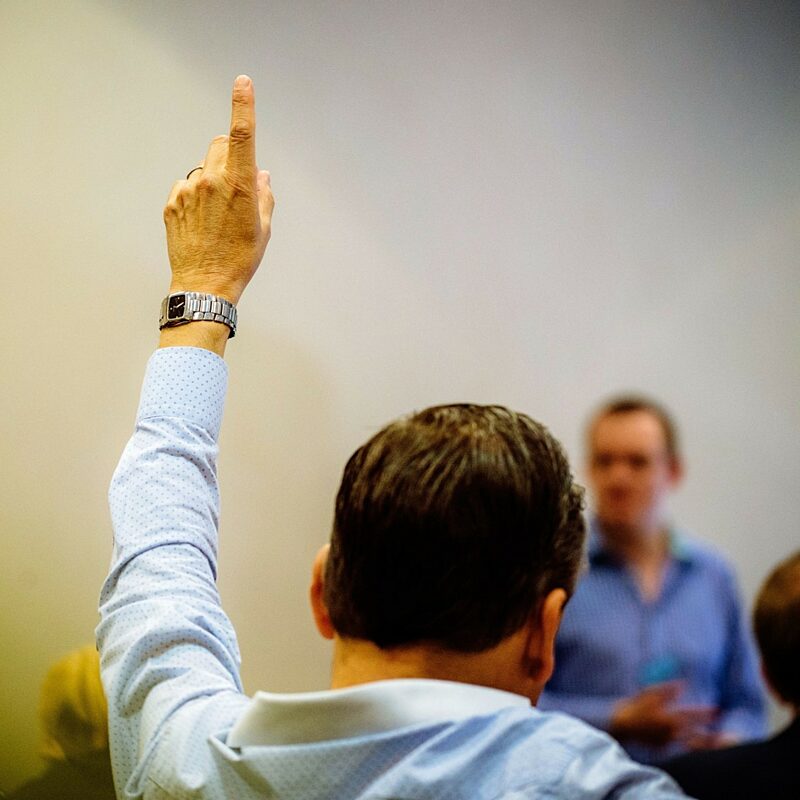 Topics & Themes
2022 topics and themes included:
- Developing the workforce of the future
- Agile HR
- Diversity, equality & inclusion
- Resilience in the face of change
- Predicting trends in workplace wellness
- Leveraging technology to reinvent the people experience
- Embracing & embedding transformation
- Creating culture with impact
- New trends & innovations in performance management & performance reviews
- Exploring creative approaches to employee engagement
- Succession planning
- Leadership development
- Future leadership – effective talent management & succession planning
---
For more information and live updates on our speaker programme, join our LinkedIn Group or follow Summit Events business page.
If you are interested in a speaking opportunity, please contact damien.judd@summit-events.com
---
Speakers & Abstracts
2022 speakers below
Dr. Tomas Chamorro-Premuzic
Professor of Business Psychology
University College London
---
DAY 1 KEYNOTE
The Toughest Leadership Test
Biography

Dr. Tomas Chamorro-Premuzic is an international authority in psychological profiling, talent management, leadership development, and people analytics. His commercial work focuses on the creation of science-based tools that improve organizations' ability to predict performance, and people's ability to understand themselves. He is currently the Chief Innovation Officer at Manpower Group, co-founder of Deeper Signals and Metaprofiling, and Professor of Business Psychology at University College London and Columbia University. He has previously held academic positions at New York University and the London School of Economics, and lectured at Harvard Business School, Stanford Business School, London Business School, Johns Hopkins, IMD, and INSEAD, as well as being the co-founder and CEO of BrazenX and the CEO at Hogan Assessment Systems.

Dr. Tomas has written 10 books and over 150 scientific papers on the psychology of talent, leadership, innovation, and AI, making him one of the most prolific social scientists of his generation. His work has received awards by the American Psychological Association, the International Society for the Study of Individual Differences, and the Society for Industrial-Organizational Psychology, to which he is a Fellow. Dr. Tomas is also the founding director of University College London's Industrial-Organizational and Business Psychology program, and the Chief Psychometric Advisor to Harvard's Entrepreneurial Finance Lab.

Over the past 20 years, he has consulted to a range of clients in financial services (e.g., JP Morgan, HSBC, Goldman Sachs), advertising (e.g., Google, WPP, BBH), media (e.g., BBC, Red Bull, Twitter, Spotify), consumer goods (e.g., Unilever, Reckitt Benckiser, P&G), fashion (e.g., LVMH, Net-a-Porter, Valentino), government (e.g., British Army, Royal Mail, NHS), and intergovernmental organizations (e.g., United Nations and World Bank).

Dr. Tomas' media career comprises over 100 TV appearances, including on the BBC, CNN, TED, and Sky, and regular features in Harvard Business Review, the Guardian, Fast Company, Forbes, and the Huffington Post. Dr. Tomas is also a keynote speaker for the Institute of Economic Affairs. He was born and raised in the Villa Freud district of Buenos Aires, but spent most of his professional career in London, and lives in Brooklyn now.

Presentation Outline

Leadership has been tested like never before throughout the pandemic and employees will remember whether their managers have created a healthy workplace and made it easier – or harder – to adapt to this new reality. Organizations need to rethink who their leadership is, what values they represent as well as how people are hired, work, and developed and retained, with the aim of creating a sustainable environment where flexibility can flourish alongside engagement and productivity.

Join Tomas Chamorro-Premuzic as he walks us through 4 trends organizations cannot ignore: leadership in crisis, DE&I, humanizing work in the AI age, and working in the hybrid/fluid age.
Geoff Bird
Professor of Cognitive Neuroscience
University of Oxford
---
DAY 2 KEYNOTE
Self-Aware Leadership: Psychology and Neuroscience
Biography

Professor Geoff Bird is a cognitive neuroscientist, i.e. he is both a
psychologist and neuroscientist. He is a Professor of Cognitive Neuroscience at the University of Oxford and a Senior Lecturer at the Institute of Psychiatry, King's College London. Author of approximately 200 scientific papers, Geoff has focused throughout his career on understanding the neuroscience of performance, both of individuals and of groups. He is an expert on social interaction, and his research covers how the brain enables us to learn from others, feel empathy for them, and influence how they feel and think. A key focus of his present research is how people can make better decisions, both individually and in groups. As a result of this interest Geoff has completed a WABC-accredited Business Coaching course focusing on the neuroscience of leadership and performance.

Professor Bird served as a Science Policy Advisor to the UK Government throughout 2008 and is one of the Principals of the Centre for Educational Neuroscience – an organisation dedicated to enriching education through the application of findings from neuroscience. He is frequently consulted by blue chip companies and the media to explain the relevance of neuroscience to society and business.

He has recently been voted one of the UK's 'Most Influential HR Thinkers' by HR magazine.

Presentation Outline

Leaders are constantly encouraged to be self-aware, but do we really have evidence that it contributes to leadership performance? How should leaders increase their self-awareness?

What does self-awareness even mean with respect to leadership? I will present research from psychology and neuroscience covering these questions about self-awareness. The talk will cover what self-awareness is, how we measure it, what aspects of performance it predicts, and how to increase your self-awareness.
Sarah Tabet
Global Human Resources Director
Schneider Electric
---
SPEAKER
Empowering Leadership through Diversity, Equity and Inclusion
Biography

Sarah Tabet is an HR professional with more than a decade of well-rounded multinational experience in the human resources field. She is currently based in Dubai and providing global strategic HR leadership support, executive coaching and business partnering to senior leaders in multiple geographies (Europe, US, India and China). Sarah is a global expert in Diversity and Inclusion topic, has led this agenda in Schneider Electric for the Middle East and Africa Region and is an advocate of this topic globally, a frequent speaker at regional and local conferences and has also been featured in several publications related to HR, personal development and the D&I topics. To reinforce the message on DEI even further, she has recently published the book "Inclusion Starts with U" to drive further the conversation and inspire transformation in this space.

Presentation Outline

People need new ways to think about and talk about Diversity, leaders need new skills to enable equity and inclusion in the workplace, and organizations need scalable ways to ensure that their DEI actions are solid and sustainable. In this session, you will learn the framework for REAL actions related to DEI to help shift mindsets, behaviors and practices towards more equitable and inclusive leadership for individuals, teams and organizations. Additionally, it will help leaders understand the role they play, the roadblocks that exist and how to ensure the journey is well defined with solid strategic actions that will drive the desired results.
Andrew Stotter-Brooks
Vice President Learning and Development
Etihad Airlines
---
SPEAKER
The future of Micro Learning and Performance Evaluation
Biography

Stotts is an Executive Coach and Leadership Development Professional with more than Twenty-Five years of senior level Human Resources Management practice in Retail, Hospitality and Leisure.

Prior to Abu Dhabi and Etihad he worked for over seven years with Alshaya Group supporting the Career Development of their 90,000 team members in 19 countries. Before joining Alshaya group he worked with Peninsula and Orient (P&O) in the South Pacific supporting their international cruise fleet and Hilton International Group as the People and Development Director responsible for HR delivery and Management training within Europe supporting over 500 properties.

People development is his passion, helping others to overcome real and imagined obstacles to achievement, whilst creating an environment of trust and the ability to avoid ambiguity, he helps employees and businesses identify tangible resources for personal and professional growth.

Presentation Outline

Stotts will take you through a number of innovative projects in the employee measurement space and explore how the implementation of micro learning and employee personal ownership establish robust employee measurement processes that placed personal career growth in the hands of the most important people, the employees
Biography

Dominic has led the people agenda during periods of significant organizational change including; business transformation, new market openings, M&A, business startup, large scale headcount growth, nationalization and E Commerce development. His experience has spanned 10 countries working in high growth businesses alongside some of the world's leading brands. He has worked in Platform Distribution, Telecoms, E commerce, Retail, Supply Chain and Hospitality.

Dominic is a lecturer on CIPD programmes for the PWC academy and a mentor for HR Directors the UK CIPD. Dominic has lectured on HR strategy at leading universities in the UAE and KSA and is a keynote conference speaker focusing on organisational transformation and the future of work. Dominic is a Chartered Fellow of the CIPD and his work on Organisational Transformation has been showcased by the CIPD.

Presentation Outline

As the world of work continues to evolve at a rapid pace organizations cannot remain complacent to the new expectations of the modern workforce.

The continued war for talent, the need to remain competitive through Business Transformation and the drive to remain more innovative and agile than our competitors, means our people will be our competitive advantage.

This session will overview the holistic approach required to ensure that HR is helping your business win in the market through its people - and ensure HR is firmly in the driving seat.
Biography

Hugh has 15+ years' experience in the Talent Development and Acquisition field. With Expo 2020 Dubai, he was responsible for the design and delivery of programs aimed at developing the workforce to perform their role during and following the event including the Expo Generation Programme and the overall online learning strategy.

Presentation Outline

Since the beginning of the pandemic, more than 255 million people from around the world have lost their full-time jobs – 4x as many as during the Global Financial Crisis. What does that mean for the next generation of the workforce and how can we act to support the next generation of leaders in our workforce.
Biography

Rohit is a certified executive coach with 13+ years of experience in aligning organizations with their strategic agenda & managing transformation across 20 countries. He has worked extensively with board members & c-suite leaders in driving optimally sustainable organizational performance across a diverse range of sectors, covering organizations (including fortune 100/ 500 companies) with varying ownership models & at different stages of business life-cycle.

His core expertise is in 'organizational transformation & effectiveness'. He is highly proficient in all elements of human resources and has won a host of coveted global awards in this field. He has chaired/ spoken at a number of global summits, developed case studies/ point of views, authored white papers/ research publications, judged awards & is quoted in leading publications on a host of human resources topics.

An alumni of Delhi University, XLRI & Chicago Booth School of Business he received scholarships based on 'academic excellence' & won a host of national and international accolades, in the course of his education. He is SHRM accredited 'senior certified professional'. ICF, CTA and EMCC accredited 'Coach'.

In the course of his career, he has worked in human capital consulting at KPMG, Hay Group and in corporate human resources at Pepsi – ORC, Dunia Group; Aujan Coca Cola & Aujan Group. He is an 'SHRM MEA Facilitator' and a visiting faculty at SP Jain, IMT, PIBM and the University of Dubai. He is a board member at the Change & Transformative Collaborative, UK and a member of the advisory council to the World HRD Congress

Presentation Outline

Over the last 2 years we have come to see HR take a core role in leading the transformation towards future of the work. However this reality is not true for all as the variance in organizational maturity models, evolution of HR practices and IT adoption has made the disparity wider in a considerably shorter time frame.

Hence rather than talking just from a single organizational standpoint Rohit is going to share insights and ideas on how HR can build a lasting legacy which cuts across markets/ sectors and companies and will shape the foundation of the way of working for generations to come. This point of inflection is an opportunity of a lifetime and we must not squander it. Reset/ recalibrate and realize HRs true potential in any organizational context.
Biography

Aklilu is a CIPD Associate Member and holds an MBA from University of Wolverhampton, BSC in Computer Science from HILCOE University and Diploma in Finance & Accounting form Addis Ababa University. He is also graduate of CIPD, Intermediate Diploma in Learning & Development.

Awarded 'Certified Hospitality Trainer (CHT)' from American Hotels and Lodging Educational Association (AHLEA) in 2016. Aklilu is currently leading the HR and Talent Development Program in Two Seasons Hotel Management LLC Company. In partnership with Hoteliers Middle East, Arabian Travel and Hozpitlaity.com, he also works on organizational excellence awards and culture transformation programs to promote and develop organizational achievements.

Aklilu has conducted Guest Lectures to MODUL University Dubai, Middlesex University Dubai, University of Wollongong Dubai, and Swiss Education Group (SEG) colleges to support and educate employees and young professionals. With his great contribution and commitment, he has achieved the below awards:

'Presidents Award' in 2012 from Starwood Hotels and Resorts company.
'HR & Training Person of the Year' 2019 from Middle East Hospitality Excellence Award
'CSR Champion of the Year' 2020 from ME Hospitality Excellence Award
Guest/Key Note Speaker:
International Recruitment Forum 2018
Strategic HR MENA Summit Dubai 2017 & 2018
Judges Panel:
Judge at the International Business Award – 2020
Judge at the Gulf Sustainability Award - 2021

Presentation Outline

In the era of competitive business environment, organizations best approach lies on the culture they build throughout their business entities. The leaders plays the biggest role to lay out the foundation for a company culture that impacts the entire business through people.

Culture is not something to copy and paste, or someone does it as tick-box check list; rather, it's a shared beliefs and values that's uniquely build through time, and demonstrated in everything the organizations communicates within and with others. Employees, drives the culture in every of their business functions and play significant role to bring the culture to live.

Culture impacts the brand as a whole, the entire financial and non-financial results would be highly affected due to the culture the organization builds.

• Creating culture that impacts the business
• Role of Leaders in building impactful culture
• Employees role in fostering the culture within
• Role of technology & innovation in cultural transformation
• Millennials work culture within the business
• Measuring the impact of the organizational culture
Fatima Abdulrahmen
Chief Human Resource Officer
Tanfeeth
---
SPEAKER
Creating the organization of the future
Biography

Fatima Abdulrahman Al Awadhi is the Chief Human Resources Officer (CHRO) at Tanfeeth, a subsidiary of Emirates NBD. In her current role, Fatima is responsible for leading Tanfeeth's overall Human Resource strategy in areas of leadership and development, diversity and inclusion, compensation and benefits, recruitment, communications and employee relations.
As CHRO, she has transformed the function, culture, and impact of HR across Tanfeeth to support its business goals and strategies. Fatima is also part of the HR Leadership Team for Emirates NBD Group and is heavily involved in managing Employee Services for the organization.

Fatima has been with Emirates NBD Group for 13+ years working cross-functionally in areas of Retail, Credit, Digital and Human Resources for the bank. She graduated with High Honors from Dubai Women's College with a Double Major in Accounting and Human Resources. Fatima has also received an Executive MBA degree from HULT International Business School and has attended many specialized courses with prestigious business schools such as INSEAD, Michigan University and MIT.

Fatima is very passionate about diversity and inclusion. She leads a team focused on developing and implementing strategies specifically in recruiting, developing, and retaining a diverse and inclusive workforce with Tanfeeth being a leading organization in hiring People with Determination in the UAE. Fatima also ensures that Tanfeeth invests in giving special focus to Emiratization and the growth of Emirati Talent across the nation through various programs and initiatives.

In 2019, Fatima was announced as the Vice Chairperson of the EIBFS Women Empowerment Committee in the banking sector. In the future, Fatima wishes to become a philanthropist.

Presentation Outline

Fatima will be discussing the inception of Tanfeeth and the transformation journey it's been on, sharing its purpose and success stories along the way. She'll also zoom into the people aspect of this journey and how culture, values, D&I and empowering women all have had a part to play.

Please return to this page for more details
Biography

Join Debate Mate, along with a host of influential professionals and World Champion debaters to discuss this fascinating topic.

Presentation Outline

Are leaders born or made? Are successful leaders defined by inherent characteristics or by their experiences? If you believe you can teach leadership, then how is it done?
Register your interest in the People Development Summit 2023, Dubai
Submit your name and email address and a member of the Summit team will send you further details including:
- the confirmed list of attendees
- instructions on how to apply for a delegate place
- sponsorship options
Your form has been submitted successfully.