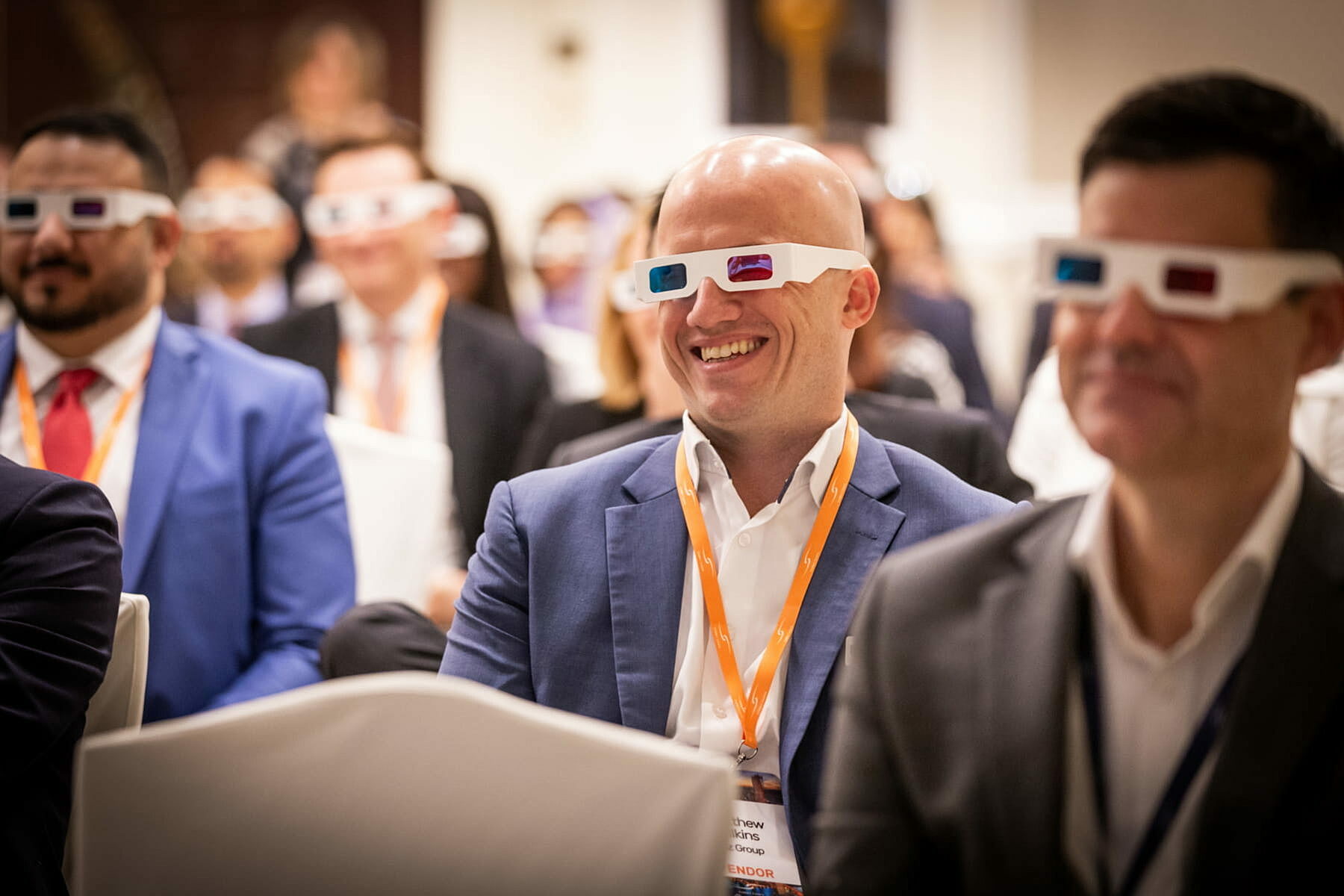 Programme
People Development Summit 2024
13-15 March 2024, InterContinental Madrid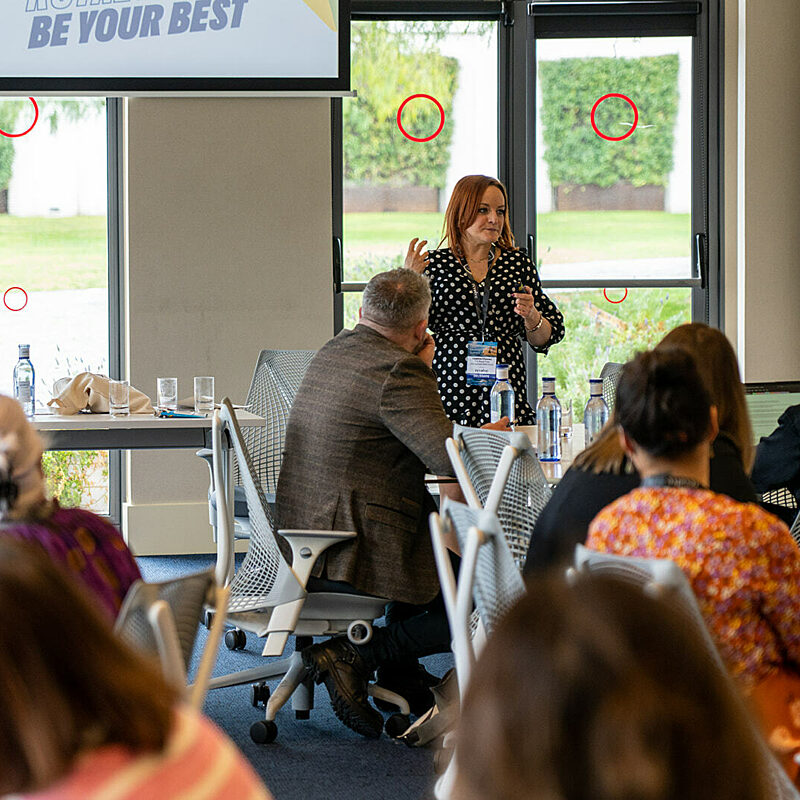 2024 Topics & Themes

- HR Burnout Crisis
- Creating a learning culture
- Retaining top talent
- Digitalisation of learning
- Creative usage of L&D tools
- Mental health and wellbeing strategy
- Remote learning solutions
- The future of the workplace
- Delivering L&D on a restricted budgets
- Multi-generational workforce
- Neurodiversity
---
The People Development Summit programme consists of - keynotes, TED-style talks + Q&A and interactive Action Learning Workshops
If you have any speaker recommendations, please email eventteam@summit-events.com
For more information and live updates on our speaker programme, join our LinkedIn Group or follow Summit Events business page.
---
Biography

Alexis Conran, TV Presenter, Times Radio Presenter and Actor (LAMDA trained) is best known as the man who identifies, uncovers and helps us to protect our businesses and ourselves against scams.

As writer and presenter of the highly acclaimed BBC TV show, The Real Hustle, he is in the rare position of being able to advise and educate even the most-foolhardy on issues surrounding security and risk (in the real and virtual world), and identify the human behaviour, communication skills and confidence tricks that the world's top scammers rely on to achieve their unscrupulous aims.

An expert in social engineering, Alexis shares insights into information security and how people are psychologically manipulated into performing actions or divulging confidential information. Alexis also hosts his own weekend review show on Times Radio.

As a charismatic and engaging keynote and after-dinner speaker, Alexis employs his knowledge of the dark and deceptive world of hustling, pickpockets and con-artists to speak candidly on the risks and security threats constantly faced by businesses, and to deliver important messages on the shrewdest ways to protect against the ever-increasing number of scams.

His recent clients include Google, IBM, the RSA Security Conference, Experian, RBS, Halifax, Aviva, Facebook, Porsche, VISA, The Metropolitan Police and the City of London Police Fraud in Action Unit.

Presentation Outline

Coming Soon!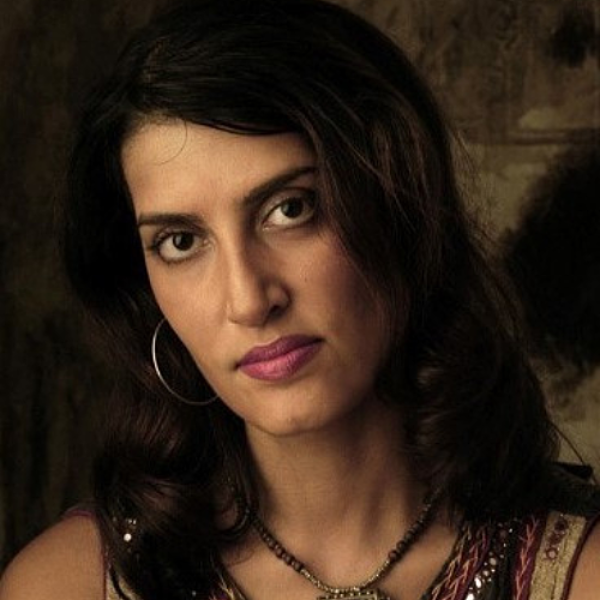 Hamira Riaz
Executive Talent and Assessment Director
Lloyds Banking Group
---
SPEAKER
The DEI equation: Everything you need to know on one slide
Biography

Hamira Riaz is a Chartered Clinical Psychologist & Associate Fellow of the British Psychological Society. With two doctorates and specialism in neuropsychology, her 35yr career includes neuroscience service provision within the NHS and MoD and strategy consultancy at YSC (part of Accenture). She was previously VP Strategic Leadership at Volvo Group with a remit spanning Talent, DEI and Leadership Development. She joined Lloyds Banking Group as Executive Talent & Assessment Director in March 2023. She's a regular media commentator on a wide range of subjects from post-pandemic leadership, resilience and the psychology of success in times of radical uncertainty.

Presentation Outline

- The DEI conversation has broadened well beyond traditional DEI vectors of gender, ethnicity, etc. Future-proofing your approach to DEI will require a consideration of non-traditional DEI vectors such as cognitive & personality diversity – as well as the role played by factors that act as amplifies and detractors of the DEI impact in your organisation
- This session presents an expanded view of DEI - one that is accessible to all whilst staying conceptually rich and meaningful. It includes recent research that explores the links between diversity and innovation – highlighting the critical role of inclusive leadership
- We will end the session by elevating to a macro view of the DEI landscape and spotlighting some of the entrenched societal and systemic 'elephants in the room' that prevent us making the DEI gains we all want and hope for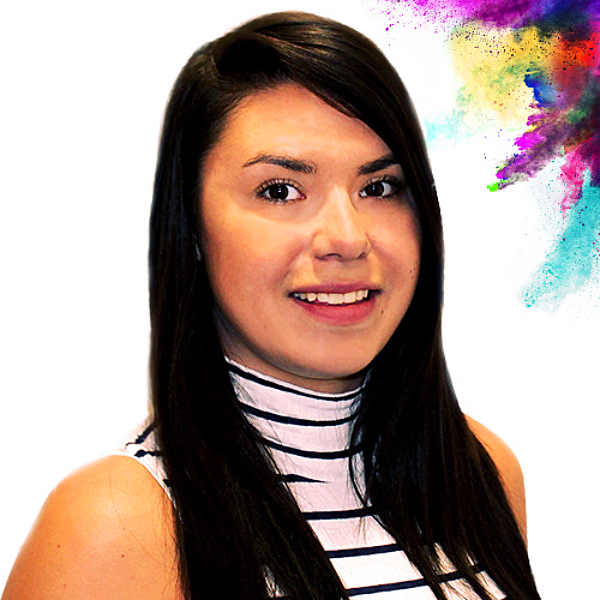 Sophie Harrison
Group Head of Learning and Development
LHi Group
---
SPEAKER
Bridging Generational Gaps: Lessons from the Recruitment Industry for Multigenerational Workforce Learning and Development
Biography

Sophie is the Group Head of Learning and Development for LHi Group – an award-winning recruitment organisation seen as a "loved place to work". Having been in the industry since 2013, and with LHi for 5 years, Sophie has built innovative learning solutions that speak to the multi-generational workforce and deliver positive outcomes on a global scale. Training a workforce of different generations, as well as different values, beliefs and expectations has led to some interesting insights and key learns for Sophie, which she is hoping to share with you all.

Presentation Outline

Unlock the Power of Multigenerational Learning and Development: Discover how the recruitment industry's innovative strategies can revolutionize your organization's approach to training and skill development. Explore the five key lessons that promote personalized, technology-driven, and inclusive learning, while fostering a culture of continuous improvement. Dive into real-world case studies, overcome implementation challenges, and leave with a toolkit of best practices for creating adaptable, skilled, and harmonious workplaces for all generations.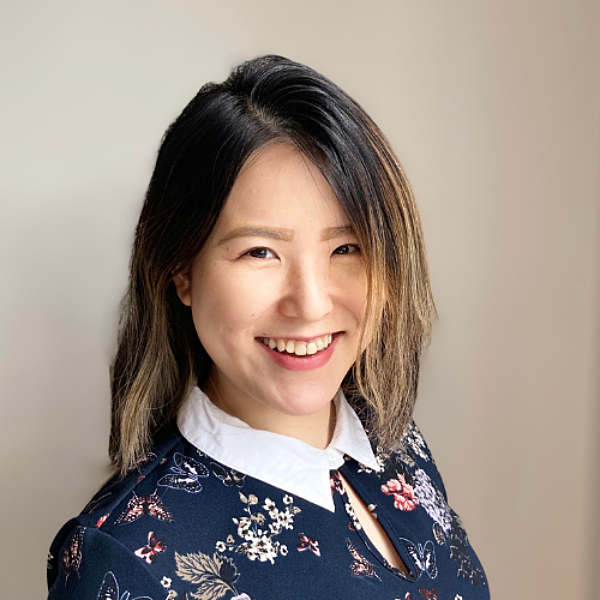 Kinsey Li
Associate Director, HR Analytics
EY
---
SPEAKER
Future-Proofing L&D Teams: Navigating the Post-GenAI Landscape
Biography

Kinsey is an experienced people analytics leader with expertise in building analytics and automation teams. She is passionate about leveraging emerging technologies to empower HR and L&D professionals to do more with less.

Presentation Outline

GenAI has revolutionised the landscape of Learning and Development (L&D) as well as knowledge management.

Embark on a design thinking journey with us during this workshop, as we delve into the art of leveraging GenAI capabilities to optimise L&D offerings.
Not only will you gain valuable insights and strategies, but you'll also have the opportunity to connect and engage with fellow delegates and have some fun on the way.

By the end of the session, you will be equipped with ideas and actionable next steps take advantage of GenAI in your L&D strategy. Join us to discover how to position your L&D function at the forefront of innovation.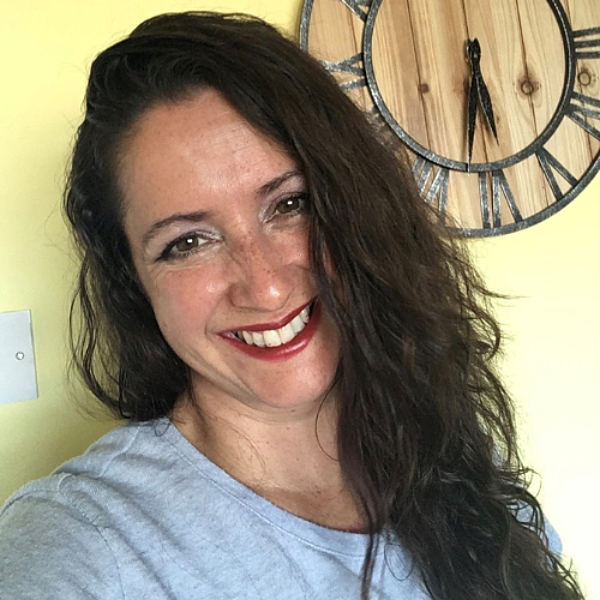 Helen Hibberd
Global Head of People Development (Director)
OPEN Health
---
SPEAKER
Learning unleashed: Embracing a learning culture for competitive advantage.
Biography

Having gained extensive experience in L&D in Coca-Cola and then across a diverse range of industries, Helen has a passion for learning that delivers value to both the business and it's people. Working across the spectrum of change management, she has developed solutions ranging from the humanistic (such as coaching) to the practical (such as customer management).

Helen's philosophy is one of self-driven continuous improvement; that learning is simply a matter of shared experience and that community is more powerful than courses.

Now in the pharmaceutical sector, her key focus is innovation which relies heavily on psychological safety, adaptation and learning agility.

Presentation Outline

In this session discover the strategic power of fostering continuous learning in your organization. With examples from 'AstraZeneca' whose established learning culture inspires learners to take ownership of their development and from 'Open Health', whose learning culture is in infancy. I will take you on a journey from learner centricity to learner empowerment to gain competitive advantage in todays rapidly evolving business environment.
Biography

Lucy has 22+ years leading learning and development activities across multiple sectors, working with some of the worlds leading brands: Deloitte, Sky, NOW TV, Mercedes-Benz, Virgin Media, Vodafone, Jaguar Land Rover to name a few. Lucy is passionate about learning and development being a strategic enabler for business, through driving engagement and high performance of colleagues.

Presentation Outline

A session on how to move your learning design from 'content-centric' to 'human-centric' and develop experiences and resources that really make a difference to your people. Learn more about the 5Di* learning design model which puts performance consulting at the heart of the approach and ensures you make a difference in your learning design to both your audience and your stakeholders.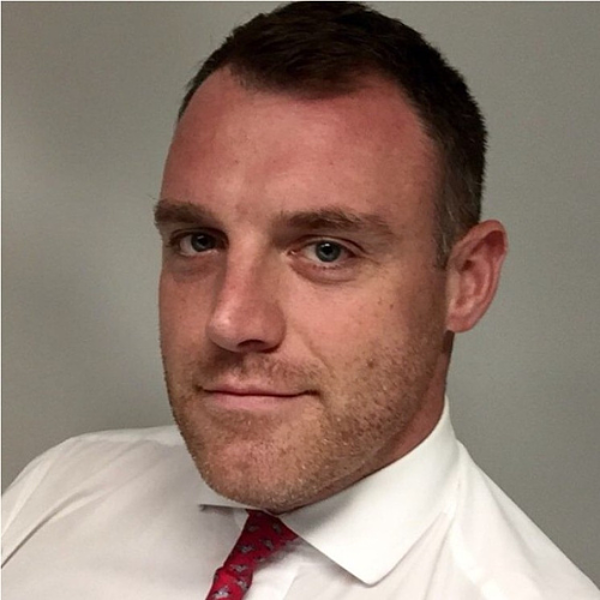 Conall Mahon
Global People Executive
Kiwi.com
---
SPEAKER
Retain & Reign: The Blueprint for Keeping Top Talent
Biography

"Conall Mahon is a prominent voice in the corporate People and Culture space. With an accomplished career in Tech as a Senior People Executive, Conall brings a holistic and progressive perspective to modern corporate people and talent challenges.

A Chartered Fellow of the CIPD (Chartered Institute of Personnel and Development), a Fellow of the LPI (Learning and Performance Institute) and with an academic foundation in Organisational Psychology and Behavioural Neuroscience, Conall devises and executes data-driven strategies that make tangible and measurable impact.

His core mission? Assisting businesses of all sizes as they navigate pivotal stages, from Start-Up to successful IPO. He implements resonant, people-centric strategies that foster sustainable performance and promote a positive and fulfilling corporate culture.

Leading brands, including Kiwi.com, Qualtrics, Intercom, AWS, and Google, have benefited from Conall's balanced and progressive approach. He seamlessly merges scientific insight with strategic foresight, aligning strategic people agendas with business objectives.

Beyond the boardroom, Conall is a former professional race car driver who still holds a penchant for delivering performance and percision at pace. Furthermore, Conall remains a dedicated, albeit amateur, aficionado of fine wines."

Presentation Outline

Join Conall Mahon in a 60-minute journey that lifts the lid on the realities of retaining high-caliber employees.

This interactive session delves into research and data-driven insights complemented by engaging activities.

1. Understand the most effective retention strategies and the role of culture in fostering loyalty.
2. Dive into the future of employee retention and discover how remote work and predictive analytics are reshaping the landscape.

Whether you're an HR professional, a People Manager, or a Talent Development enthusiast, you'll walk away with actionable tips and a fresh perspective on nurturing and retaining the best of the best.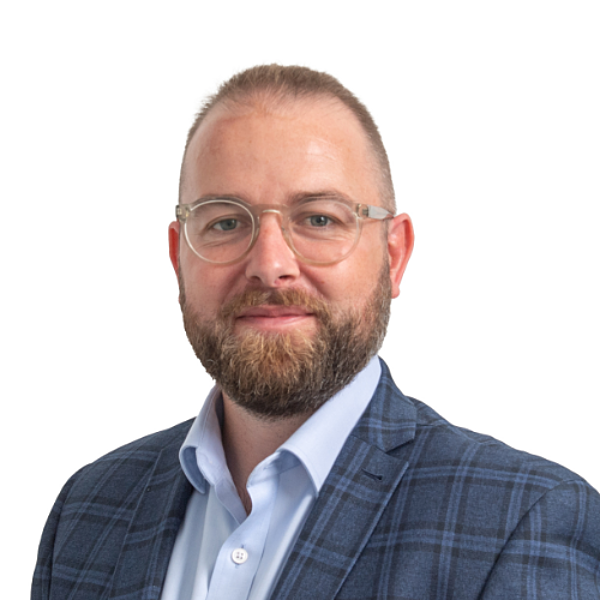 Lloyd Dean
Senior Global L&D Manager
AXA XL
---
SPEAKER
How to deliver and scale learning with a restricted budget: Getting the foundations right
Biography

Lloyd is a senior learning strategist and has worked with some of the world's largest organisations on learning strategy. He believes in delivering impact from learning interventions whilst ensuring that the user experience is relevant and contextualized to their world. He currently works at AXA XL having recently joined from PA Consulting where he spent just over 2 years supporting some of the largest organisation with learning and development globally. Before that he headed up a Digital and Innovative learning department, creating and building an award-winning team. He was a teacher and teacher trainer in the early parts of his career and released a podcast titled "The Future of Learning" in 2019 that gave strategic advice on a range of topics for L&D.

Presentation Outline

Many organisations are facing growing cuts to their learning departments through headcount or budgets, whilst still being expected to provide the same value to the business as they've always done. This session will highlight the key foundations for any learning team from operating model through to learning design and evaluation to ensure you're getting the most out of your learning resources.
Register your interest in the People Development Summit 2024

March 2024
Submit your name and email address and a member of the Summit team will send you further details including:
- the confirmed list of attendees
- instructions on how to apply for a delegate place
- sponsorship options
Your form has been submitted successfully.