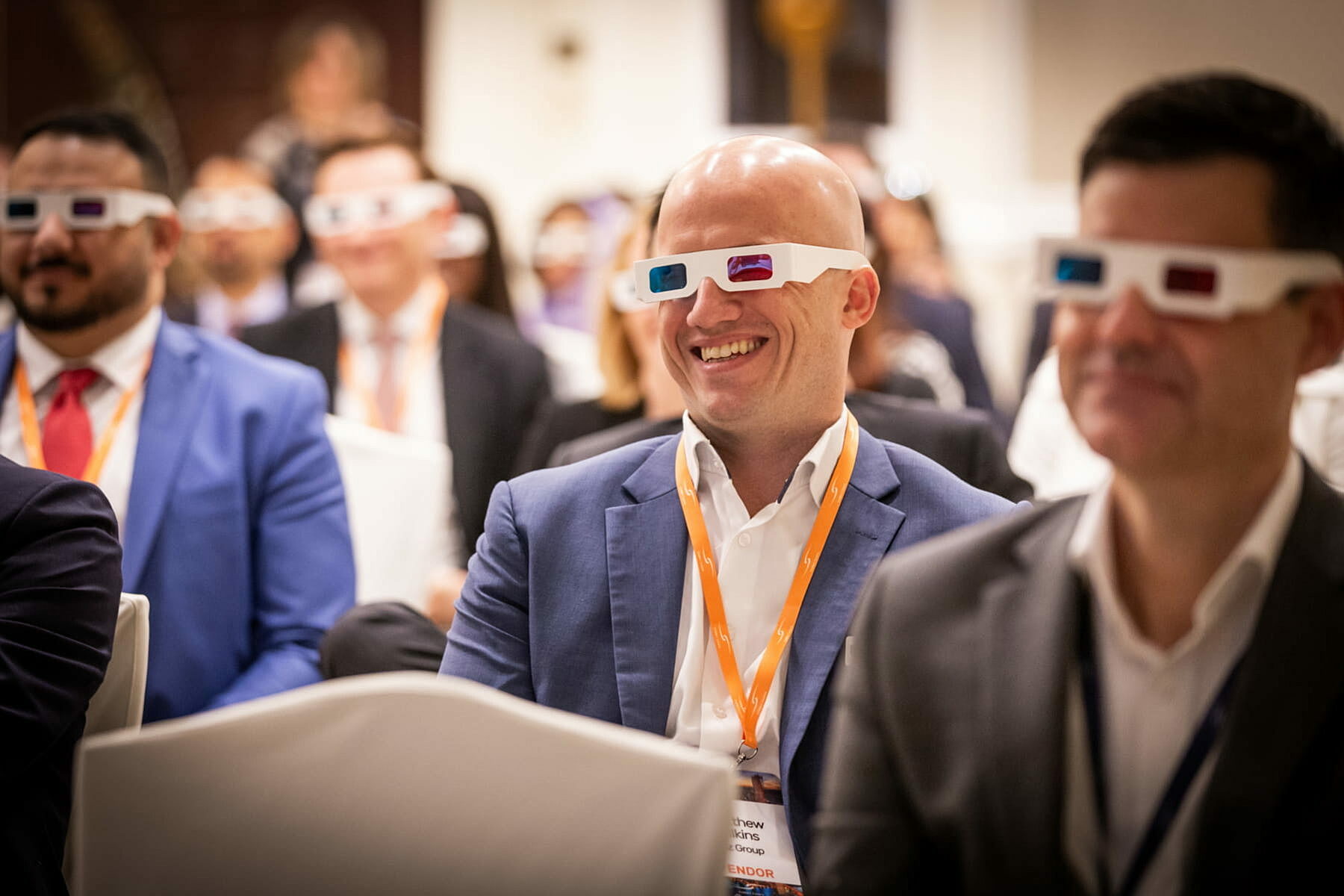 Programme
People Development Summit 2022
Marriott Hotel, Copenhagen
9 - 11 March 2022
2022 Topics & Themes
- The future of work, learning, coaching & mentoring
- Succession planning
- Performance reviews - new trends & Innovations
- Getting the most out of psychometric tools
- Embedding long term behavioural change
- Early & late-career development in a hybrid world
- Identifying & using career paths
- Leadership development
- Building an impactful learning culture

---
For more information and live updates on our speaker programme, join our LinkedIn Group or follow Summit Events business page.

---
Introducing the speakers for 2022
The People Development Summit programme consists of - 2 x keynotes, 4 x TED-style talks + Q&A
2 x interactive Action Learning Workshops
See below for the 2021 lineup - if you have any speaker recommendations, please email eventteam@summit-events.com
Rebecca Robins
Global Chief Learning and Culture Officer
Interbrand
---
STRATEGY GROUP SESSION
Next Gen Boards: New platforms for rising talent and for future leadership
Biography

Rebecca Robins is Chief Learning and Culture Officer for Interbrand, based in London and working across Interbrand's global network of offices. Rebecca heads up the Interbrand Academy, a centre of excellence in brand intelligence, education and a platform for collaboration. She has recently established Interbrand's first next generation board: The Horizon Board.

A prolific writer, Rebecca has written for The Guardian, Quartz, and comments for publications including the BBC, Bloomberg, Business of Fashion, The Economist, FT, Monocle, The New York Times, The Times, and WIRED. Rebecca is co-author of the book Meta-luxury: Brands and the Culture of Excellence.

Education and social mobility are at the heart of Rebecca's wider commitments. She is on the board of the EY Foundation, a Companion of the CMI, a regular conference speaker, and lecturer on postgrad programmes, across leading universities. She is also one of the inaugural Kind Leaders in the Women of the Future programme. Rebecca graduated from Cambridge University with a First-Class degree in French and German and an M. Phil. in European Literature.

Presentation Outline

NextGen boards are on the rise, with a number of leading brands and organisations pioneering approaches. Gucci is known for having established a Shadow Comex of millennials which played a role in the brand's digital transformation. Accor's Shadow Executive Committee was crucial to informing new product and service innovation. At Interbrand, we established The Horizon Board, comprising 10 individuals across our global network. Leaders are increasingly recognising that they have to think very differently in terms of leadership as a mindset and about future leadership.

Join this session to learn more about:
• Brands engaging with next gen boards or advisories of young talent
• Insights from Interbrand's Horizon Board
• Practical lessons on how to establish a next gen board
• And to exchange and hear from each other about how you are engaging your rising talent to inform the future of your business
Claus Madsen
Associate Director of Education and Organisational Development
Yorkshire Ambulance Service NHS Trust
---
STRATEGY GROUP SESSION
Snooze, You Lose – Grow your own talent and make the most of apprenticeships.
Biography

Claus Madsen joined Yorkshire Ambulance Service (YAS) NHS Trust in 2016 as Associate Director of Education and Organisational Development after having worked in private and public sector senior roles in Denmark.

He is a Chartered Fellow of the CIPD and holds an MA in Educational Sociology as well as an MSc in Leadership and Management.

He is passionate about learning and how to improve organisational culture through the development and support of people at all levels.

Alongside his role at YAS, Claus is the Chair of CALNAS, Culture and Leadership Network for Ambulance Services, which involves Leadership & OD professionals from all ambulance services in the UK.

Presentation Outline

Yorkshire Ambulance Service (YAS) employs more than 6,300 staff. The largest group of staff are Paramedics. Whilst recruitment and retention is becoming ever more challenging, an increasing number of Paramedics are needed year-on-year.

In this session you will learn about YAS' strategic approach to Talent Development and how to utilise apprenticeships and maximising the levy funds.

YAS built a solid career pathway as a talent pipeline to "Grow Our Own" Paramedics. Those staff join at entry level with no qualifications and work their way to becoming degree-level Paramedics through a supported 'earn as you learn' apprenticeship route. The learners will have no student debts, be fully supported on their learning journey and achieve all relevant qualifications through 3 different apprenticeships.

YAS won GOLD – Apprenticeship Programme of the Year – at the Learning and Performance Institute's prestigious Learning Awards 2021 with the level 3 Ambulance Support Worker programme. Around 6% of YAS' staff are on an apprenticeship scheme to develop into a role, develop in role or develop for progression.

All organisations in England with a pay bill over £3M will be paying 0.5% of that into the Government's apprenticeship levy. A lot of organisations are struggling to make use of the money in their levy pot, and it's then lost (on a 24 months rolling basis). YAS is fully utilising all of its levy, actually drawing down 3 x the amount paid!

In this session we will discuss how you can develop relevant career pathways to attract and grow your talent, build your talent pipelines, and how you can utilise existing apprenticeships – or develop new ones – and maximise the apprenticeship levy, rather than losing those funds. Don't snooze – get on with it NOW!

Get it right for your organisation – You've got a lot to lose, if you don't!
Biography

Sarah is the Chief People Officer at Foxtons, London's leading Estate Agency. Her background covers a wide range of HR roles focused on improving the performance of organisations through good people practices. This includes roles in L&D, recruitment, organisational design, change management and HR leadership to ensure businesses have the people, structure and results they need.

Sarah is a Chartered Fellow of the CIPD and is an active member of the HR community, including acting as a mentor in the CIPD's programme for Aspiring HRDs. Alongside her HR background, Sarah has a focus on Business Psychology and takes an evidence-based approach in her work. She has a BSc in Psychology and an MSc in Organisational Psychology and has previously been a Board Member of the Association of Business Psychology.

Presentation Outline

Summary coming soon!
Samuel Leonard-Rawlings
Head of Organisational Development
Anchor
---
STRATEGY GROUP SESSION
Stay tuned for topic and summary
Biography

Bio coming soon!

Presentation Outline
Dina Alvarez
Head of Culture & Employee Experience
Everis
---
STRATEGY GROUP SESSION
Everis and it's award winning employee experience programme
Biography

Coming soon!

Presentation Outline
Biography

Coming soon!

Presentation Outline
Register your interest in the People Development Summit 2022

9 - 11 March, Marriott Hotel, Copenhagen
Submit your name and email address and a member of the Summit team will send you further details including:
- the confirmed list of attendees
- instructions on how to apply for a delegate place
- sponsorship options
Your form has been submitted successfully.