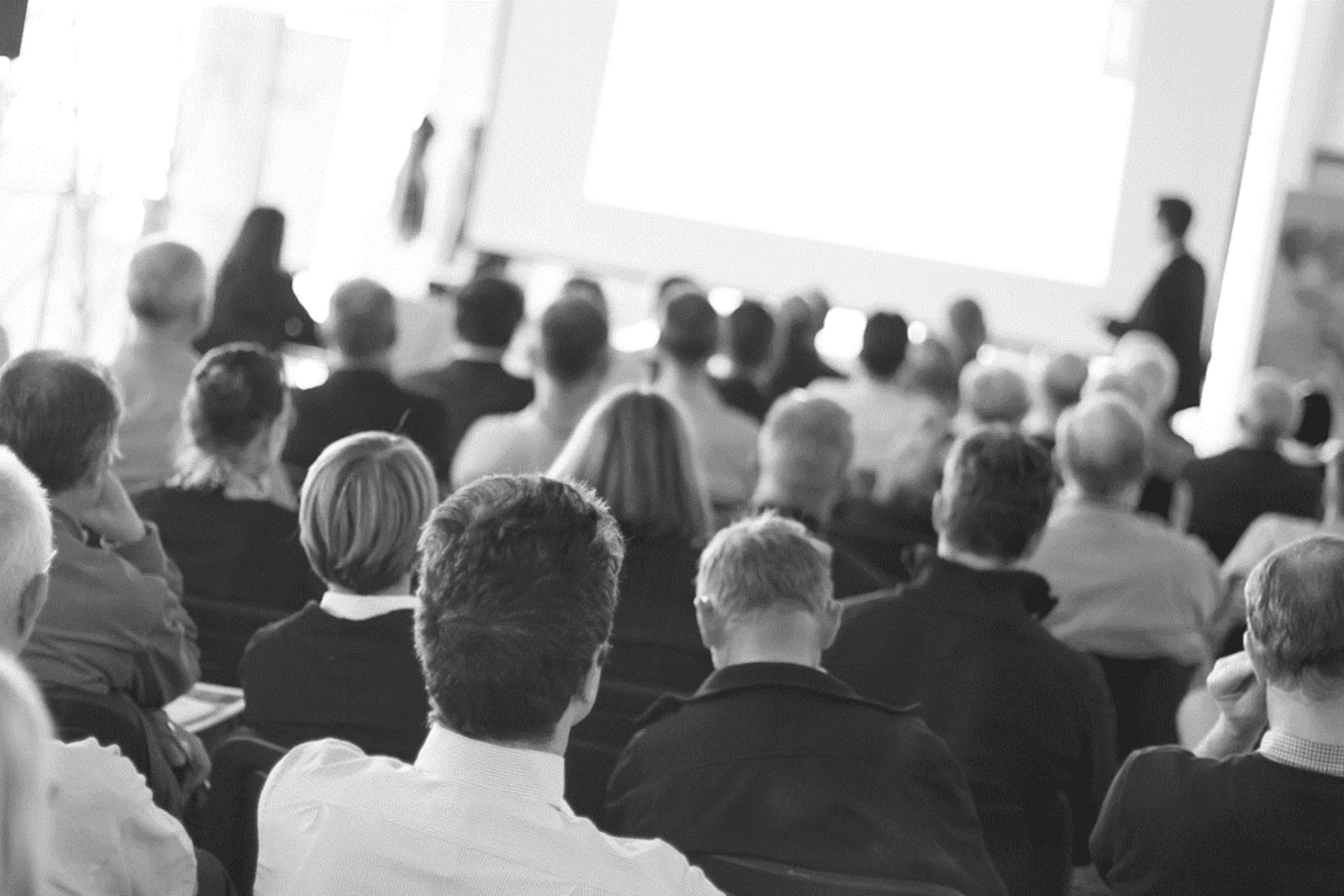 HR Heroes and Panellists
15th September 2020, etc Venues: County Hall, Westminster
Annabelle Walters, Senior People Partner, Inside Ideas
Diversity & Inclusion panel
---
Annabelle is a Senior People Partner at Oliver Marketing. After 3 years of studying law at The University of Essex, much like an unknown percentage of Graduates over a decade ago decided that her chosen field of study was not for her. She instead decided to pursue a career in HR and joined the good fight for engagement, managing employee relations & developing a workforce. However in more recent years found a deeper passion for diversity and inclusion in the workplace. She has worked in a variety of different markets from renewable energy, the charity sector, telecoms and now Media & Marketing. She has seen and heard it all and is now on a mission to disrupt the 'norm', and help Senior Stakeholders in ensuring they have a workforce as diverse as their audience and consumers to ensure full representation from the grass roots to the top of the tree.

---
John Athanasiou, Director of People, Harper Collins
Diversity & Inclusion panel
---
John was appointed Director of People at HarperCollins in October 2008. He is responsible for overseeing all areas of the employee lifecycle from talent management, resourcing and retention, learning and development, remuneration and benefits, and employee relations across the company. Sitting on the UK Executive Board, John has also rolled out an industry-leading strategy on diversity and inclusion at HarperCollins, for which the company was recognised at the 2016 Race Equality Awards, winning the Employee Network category as well as being placed in the Top 100 Best Employers For Race by Business In The Community – 2 years in a row. HarperCollins has been highly commended for the company's work with Creative Access and in 2016 was the first Publisher to launch a BAME Traineeship which is now in its fourth year running.

John has a BA (Hons) in Finance, an MA in Human Resource Management and is an ILM Executive Coach and NLP Practitioner. He is bi-lingual in Greek and English and is currently learning Spanish. In his spare time he likes football, Hot Yoga, wildlife, travelling/safaris and the Arts/Media.

LinkedIn
---
Rob Ashcroft, Head of Learning Strategy & Development, Santander
Tech innovations & trends panel & HR Hero
---
Passionate about People Development, Rob is the Head of Learning Strategy and Development for Santander UK. With over 15 years of experience across Learning and Financial Services, Rob and his team at are on a journey of transformation, focused on updating the Learning Experience to keep pace with colleague expectations shaped by digital giants such as Netflix, Amazon, Google, Facebook Paypal, Uber ... the list goes on.

Rob's passion for innovation and evolution saw him take up the position of Head of Learning in late 2015 when he choose to "start again" with the Learning setup. Hitting the reset button allowed the team to take stock and implement significant changes in areas such as the team structure, working practices, learning systems, content offering and overall learning experience.

It's not often you get the opportunity to start again with pretty much everything and it certainly hasn't been easy but now in year three of the learning transformation, Rob and the team are looking to the future and considering what the next evolutionary step in L&D should be.
---
Nebel Crowhurst, Director of HR Communications, Roche
The Future of HR panel & HR Hero
---
Nebel has a progressive approach to HR with an emphasis on delivering real business value and impact. Having spent a career supporting the people agenda within various organisations including River Island and Virgin, Nebel has experienced extensive business change and growth. Using modern HR practices to implement fresh ideas on; performance management, Agile working, using evidence based practice and Tech led approaches has resulted achieving multiple HR industry awards. With real success in helping business leaders to understand the benefits of moving away from traditional HR tactics and truly leveraging the most valuable asset of any organisation … it's talented people.

---
Paula Leach, Chief People Officer, FDM Group
The Future of HR panel
---

Paula Leach is the global Chief People Officer for FDM Group, a role which she undertook in April 2019 having previously been Chief People Officer for The Home Office. Paula is a member of the executive committee and responsible for the people agenda across a fast-growth, global, FTSE 250 organisation in the tech sector.

Previously Paula was Chief People Officer at The Home Office, responsible for an HR function of more than 300 professionals, supporting the people agenda for approximately 30,000 civil servants responsible for critically-important areas across the security, policing and fire, and borders and immigration systems. She joined The Home Office after 18 years working across all HR disciplines at Ford Motor Company, including a three-year assignment in the US. Paula is FCIPD qualified and passionate about optimising inclusivity and the potential of individuals and teams. This professional experience and understanding is coupled with a keen commercial sense enhanced with a first-class honours business degree and an MBA. She has undertaken many professional development programmes including organisational design, change management and most recently the prestigious 'Top Flight' programme through The Pipeline.

LinkedIn

---
Alistair Gill, Head of People, giffgaff
The Future of HR panel
---
Alastair is currently the Head of People for the multi-award-winning telco, giffgaff, where for the last 4 years he has led on all things internal Culture, Engagement and People experience. His passion is for people, creating connections and building better places of work. He scrapes into the category of millennial (but only just apparently) with a degree in Visual Communication, a Masters in HR, and also a certified Strengths Coach. This, layered with years of experience in local government, at the coalface in HR, makes for a rather Interesting but concoction.
His achievements include being shortlisted for HRD of the year 2019, HR Mags who is who of HR Influence and HR Most Influential: Making Waves 2019.
He is a proud Brummy and even prouder dad to two pint-sized dictators, Matilda and Rowen.

---
Beth Lang, Head of Operations, User Conversion
Wellbeing panel
---
Beth is Head of Operations at User Conversion, an Optimisation Agency in Manchester. Responsible for ensuring everything runs smoothly, Beth believes that the best way to ensure productivity is first to empower people, trust them, and provide a culture and environment where they can thrive.
She believes that the most productive workforce is one that is fulfilled, engaged, trusted and empowered at work, not measured and monitored. Starting with defining the company's core values, Beth has focused on building a culture of empowerment; providing coaching, values based performance management and a flexible working policy, as well as leading a team of mental health champions running internal wellbeing initiatives.
---
Steven Hargreaves, Head of Organisational Learning & Development, St John Ambulance
Wellbeing panel
---
Within St John, Steve is responsible for enabling the organisation to achieve its mission through the development of its people. Steve has a key focus in leading St John in its objective to become more of a learning organisation with a strong and embedded learning culture, ensuring they get better at what they do by learning from experience in a consistent and systematic way. Steve leads on organisational wellbeing, the development of leaders, emotional culture, coaching & mentoring, learning systems and development and embedding of approaches to bringing the organisations values to life in the every day. In addition Steve leads on thinking and approaches to the development of psychological safety within teams and has the role of 'Freedom to Speak up Guardian', ensuring that St John Ambulance's people, patients and customers feel safe and supported to speak up and have their say.
Steve has a professional background in Social Work and over 15 years' experience in senior roles, leading and modernising large-scale, multi-site operations across regulated care, commercial and charitable services in the public and voluntary sector.
---
Andrea Pattico, Chief People Officer, MVF
HR Hero
---
Ange has led the People function at MVF for the last 3.5 years and along with her fantastic team is responsible for co-creating and executing a People Strategy and Experience that makes MVF a great place to work. She has over 22 years' experience working in senior, international People roles within film, BPO/ITO, online retail and online comparison sectors. She is a fellow of the CIPD (Chartered Institute of Personnel & Development) and an EMCC Accredited Coach/Mentor at Practitioner level (European Mentoring and Coaching Council). Ange's passion is people - she is dedicated to coaching and developing colleagues to support organisational growth and help people achieve their personal purpose.

---
Duncan Swanson, Vice President People, Yotel
HR Hero
---
With over 20 years HR experience within the hospitality sector, Duncan has a wealth of experience gained from Soho House Group, The Savoy Hotel and Inter-Continental Hotel Group. A nonconformist, Duncan is passionate about disrupting the world of Human Resources. Driven to redefine the rule book and being an HR leading in technology & innovation. Ditch the process if it's not adding value to the business. Duncan sits on several industry related boards and committees and is excited about mentoring students, supporting and offering advise to universities and colleges. If he's not at home or in the air he can be found either near, on or under water.

---
Andrew Marrins, Senior L&D Leader, Heineken
HR Hero
---
Andrew's career began with the Scottish Co-operative Group where he trained in Accountancy before seeking an opportunity with Boots in 2006 as a Regional Finance Manager. Whilst at Boots, Andrew embarked on a year-long Leadership Development Programmed which concluded in attending an aspirational week long residential programme at Kebele College Oxford , part of the Oxford Summer School. On return to Boots, Andrew decided to pursue a different career path and ventured into the world of Learning & Development , through exceptional internal support.

From there , Andrew has held various L&D roles across Boots, Specsavers, Boots Opticians and was Head Of Learning & Development for BrewDog from July 2017 to August 2019. The transition from Health care led businesses into the world of a disruptive FMCG/Hospitality focused business has not been easy but it's certainly been the most rewarding and challenging.
---
Brian Newman, SVP Human Resources, Live Nation
HR Hero
---
Brian Newman is SVP, Human Resources for the international division of Ticketmaster. In this role, he has responsibility for leading and directing HR activity for all markets outside of the US.
Brian started his career in HR at ITV in 2000 but after two and a half years moved to Live Nation as HR Manager. Brian specialises in employee and cultural integration in the M&A process, having played an integral role during the Live Nation and Ticketmaster merger in 2010. As well as this, Brian works across talent management, has skills in international leadership management development, TUPE, Trade Union Negotiations, benefits and organisational design.
Brian also enjoys participating in HR industry events, commentating and writing within the sector and has had a number of featured articles within HR Director Magazine, Employee Benefits and People Management. Brian's team has won a number of awards in recognition of the work they do. Most recently, technology website V3 awarded Ticketmaster the 'Best Place to Work' and Employee Benefits awarded Ticketmaster their 'Best Healthcare and WellBeing scheme' accolade for their pioneering LiveWell scheme.
---
Rosie Ranganathan, People Director, ECB
HR Hero
---
When Rosie joined the ECB in 2014, she found both a blank canvas and a senior management as determined as she was to create a great culture. In the years since, the ECB has been named as one of The Times' Top 100 companies to work for with a strong set of people values. It has launched a development academy and an internal communications function, while Rosie has also worked to adapt the culture to support the ECB's wider strategic framework.
Rosie is dedicated to developing people and has introduced a culture of personal improvement at the ECB. It now has an internal training centre, a high-performance initiative and RISE, a programme focused specifically on female talent. Rosie began her HR career working in music for EMI Records and BMG, where she was part of the team working on the merger with Sony Music. She moved into TV and worked at Channel 5 and Channel 4, where she ran the HR Operations team for almost six years.
Among the large-scale organisational design projects she worked on was the purchase of EMAP TV, the outsourcing of Transmission and the lucrative acquisition of the UKTV advertising sales team. She is also a qualified Executive Coach and Mentor and is currently studying for a Masters in Leadership (specialising in Sports Leadership and High Performance). She has also just been appointed to be on the board for UK Coaching.

---
Adrian Blair, Director of People & OD, Diabetes UK
HR Hero
---
Adrian joined Diabetes UK in May 2017 as the Director of People & Organisational Development, and has responsibility for Employee Experience, HR Business Partnering, Learning & OD, and Facilities. Adrian has been focused on developing a clear vision and 3-year strategy and roadmap to achieve the strategic priority of 'Best People, Best Organisation'.
Prior to working in Diabetes UK, Adrian was Director of Organisational Effectiveness in World Vision since January 2011, having responsibility for People & Organisational Development, Strategic Delivery, IT & Operations, and Central Services, during a period when World Vision grew from £60m to £91m turnover, reduced staff turnover from 42% to 9% and made it to 9th place in the Sunday Times Top 100 Places to Work.
Adrian has extensive experience of working across all sectors, with a background in programme and project delivery. Adrian's passion for identifying and leading change has been key in implementing large-scale business transformation and ICT programmes, which have invariably involved cultural change. Adrian has worked with numerous senior leadership and management teams to help them understand and transform their impact on organisational culture and performance. Whilst Adrian originally qualified in Computing Science and is a qualified Prince2 and MSP Practitioner, he is a Chartered Fellow of CIPD, and holds a post-grad in Psychology of Change and OD.
---