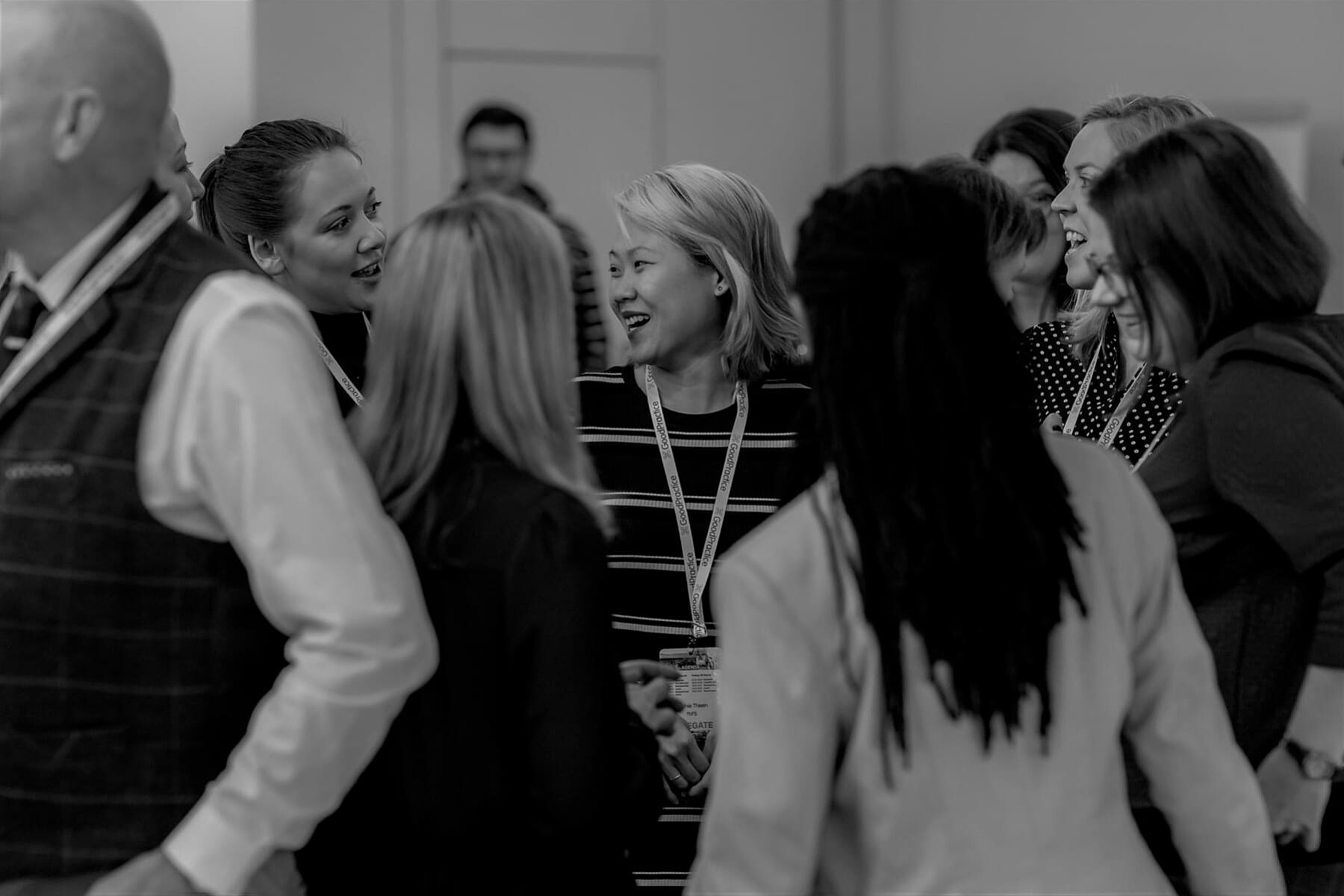 Basecamp Programme
14th September 2021, etc Venues: County Hall, Westminster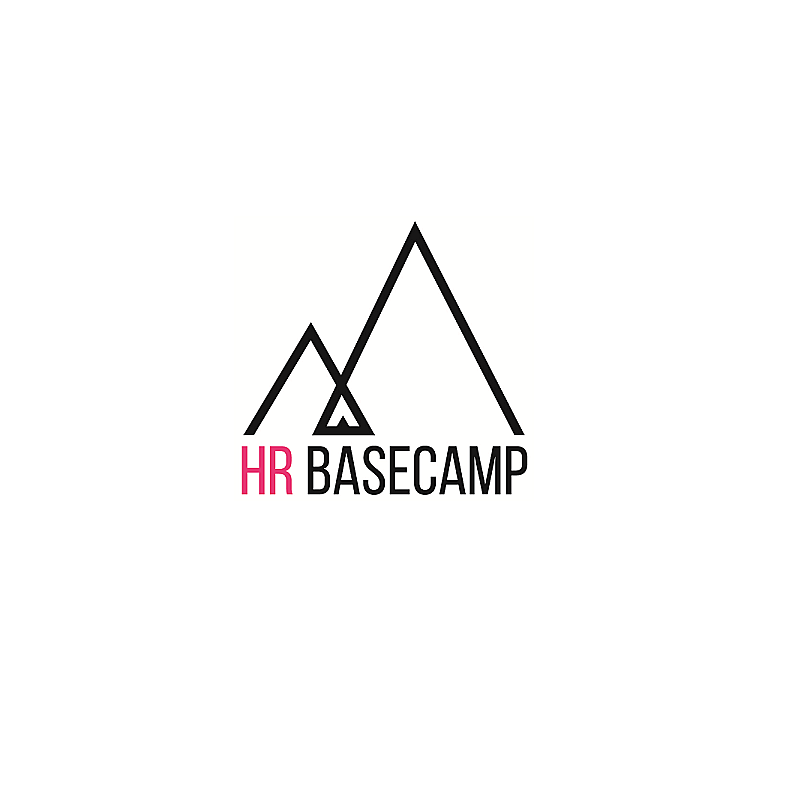 Topics for discussion
The topics that will feature are:
---
- Tech innovations & trends
- Future of HR
- Wellbeing
- Commerciality & strategic business partnering
- Developing your personal brand
- Career pathways and accelerators
- Diversity, gender & inclusion
- Ethics & sustainability
- Agility & resilience in HR

---
Biography

Founder & Managing Director of theHRDIRECTOR, a leading independent UK strategic HR resource designed specifically for HR Directors & Senior HR Practitioners - In Print, In Person and Online. Providing thought leadership in a stylish and informative way to a global human resource audience.

Peter is a highly positive and tenacious people person who has a 'roll up my sleeves' attitude and who believes that having a sense of humour in these mad disruptive times is essential. It also helps when you start and manage your own business – well, no one said it would be easy!

Peter is always looking to connect with Senior HR Practitioners who are on a similar journey and interested in our biggest asset – people.

Presentation Outline
Biography

Dave has a habit of doing things differently. Since quitting his job as a really bad graphic designer in 2005, Dave Cornthwaite has developed a successful career based around his passions. At the core, he is a record-breaking adventurer.

Dave has created hundreds of short films, delivered hundreds of lectures worldwide, travelled over 20,000 non-motorised miles as part of his Expedition1000 project, founded the life-fulfilling brand SayYesMore and, finally, has made up for being a total loser in his early twenties.

At the core, he is a record-breaking adventurer twelve journeys into his groundbreaking Expedition1000 project: 25 journeys of 1000 miles or more, each using a different form of non-motorised transport. If his enthusiasm for simple living, the power of adventure for good and the glorious pursuit of enjoying Mondays isn't enough to get you ready for a new challenge, nothing will.

Presentation Outline

Dave's uniquely entertaining and motivational keynote presentations have been enjoyed on six continents and his passionate advocacy of the word YES has contributed to the sprouting of countless adventures worldwide, big and small. He has written three books: the bestselling Life in the Slow Lane, a hapless search for love in Date, and BoardFree, the story of how he left his job to skateboard further than anyone ever had.

Dave will speak about his commitment to helping others reach their own potential and about how in 2015 his motto, SayYesMore, transformed into a different beast when he accidentally founded a social enterprise of the same name and a community of doers called The YesTribe, which offers a gentle solution to the mental health pressures of today's society.

You will hear about adventure, living life on our own terms and maximising efficiency of choice in order to magnify the positive impact of our work and lifestyle.
Biography

I started my first business during my 2nd year of University and never went back.

In the process of building the business, raising investment and dealing with its failure, I burned out. I was crippled with anxiety and had began having panic attacks. I'd pushed myself to the limit for 3 years working on something I wasn't truly passionate about, and lived my life as someone else in my quest for "success". Mental health became important to me as I started to feel all the feelings I'd quashed down for years. I knew nothing about mental health, I was frightened and felt ashamed. Yet I knew it didn't have to be this way.

I set up Sanctus to create the brand that I wish had existed for me and for millions of others. A brand that redefines mental health as a whole and that inspires people to be themselves. We do this through coaching in the workplace, storytelling on our podcast and creating an environment for people to openly talk about mental health. Our mission is to put the world's first mental health gym's on the high street and make mental health as mainstream physical health.

Presentation Outline

In this talk I'm going to do what I find most difficult, and what I believe most people find incredibly hard. I'm going to talk about how I feel right there, in the moment, raw. I'm going to be me, completely me and all of me. I'll share the bits of myself I like, the parts of myself that I don't, the creative, the loud, the quiet, the scared, the anxious - all of it.

I'll share my mental health story and reflect on how I believe that being who we are, being ourselves in each moment is our greatest challenge and greatest opportunity in the workplace and beyond.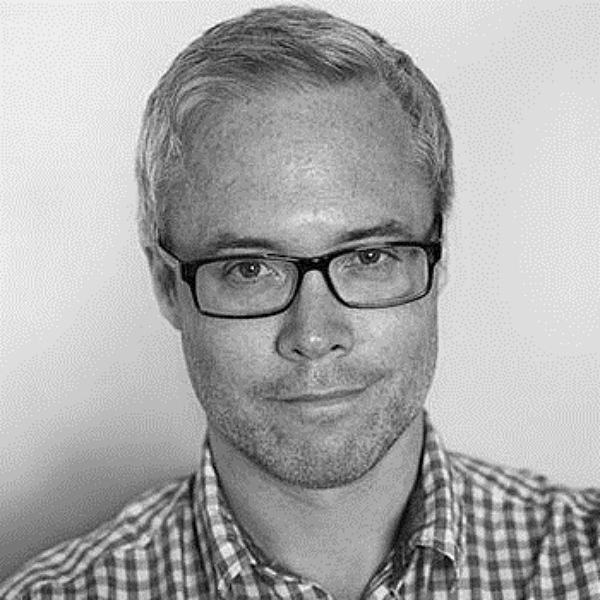 Matt Burgess
Director of Communications & Personal Impact, Mission Performance
LinkedIn
---
FACILITATOR
Communicate with impact – Engaging and inspiring your audience
Biography

Actor by trade, Matt Burgess has worked extensively in theatre, television and film, starring in productions such as: War Horse, Prometheus and Black Mirror. As a trainer he has travelled globally, working at all levels of organisations in both public and private sectors. As a Personal Communication Coach, he has been able to work one to one with, amongst others, politicians, sports people and Heads of Global Business.

Matt Burgess is an expert in Personal Impact, Presentation Skills, Leadership Communications, Conflict Situations and Sales Communications, with 18 years' experience developing and delivering trainings worldwide. Matt is a Qualified NLP Practitioner and Keynote speaker on Communication and Leadership.

Presentation Outline

Learn applicable communication skills for your career success
Do you want to be a great communicator and leader?
Do you know how to effectively engage your team?
Do you have the communication skills to get ahead with your career?

The Communicate with Impact is a world-class effective communication session and part of Mission Performance's Communication Portfolio. All our Communication Programmes are delivered by actors and performers, who have years of experience in understanding the impact of behaviour. The skills they deliver will help you to become a great communicator, a successful leader and an effective influencer in your organisation.

The Communicate with Impact session is an interactive, fast-paced practical session that will focus on key communication skills and techniques to help you get the message across and allow you to stand out as a leader in HR.

Whether you are communicating one to one in everyday situations, or to larger numbers in more formal settings, this practical session will enable you to maximise the way your message affects others and expand your personal impact to those around you. The session will leave you with practical tools that will advance your personal development, enhance your profile and help you with your career progression.
The 'Communicate with Impact session will be delivered by Matt Burgess, acclaimed theatre, television and film actor, and Director of Communications Practice at Mission Performance.
Mission Performance is a development consultancy that works globally delivering skills in Communication, Leaderships, High Performing Teams, Coaching and Human Factors. Our team specialises in delivering applicable skills that actually change behaviour and improve performance.
Biographies

Perry Timms is the founder and Chief Energy Officer of PTHR - a small but far-reaching consultancy whose aim is to build better business for a better world. He is an international and 2x TEDx speaker and award-winning writer on the future of work, HR & learning

Perry's 2017 book Transformational HR was an Amazon.com Top 30 HR seller shortly after its release, and his second book The Energised Workplace is published in April 2020. Perry's work is influenced by human-centred, design and systems thinking plus agile, inclusive and autonomous ways of working that enhance personal fulfilment and organisation effectiveness. Perry is Adjunct Professor at Hult International Business School; a visiting fellow at Cranfield School of Management, Sheffield Hallam University, a Fellow of the RSA and a WorldBlu Freedom at Work Consultant + Coach.

Perry is a proud Chartered member of the CIPD and has been in the top 10 of HR Magazine's HR Most Influential Thinkers list 2018 & 2019.

Presentation Outline

Agility and Resilience aren't always the tandem package but in this workshop, we'll look at the interplay and intersection of these two vital components and their shared DNA - Energy.

We'll look at the energy you have and need to be more agile. And why that's crucial for now, and next as we build into the post-pandemic operating world. We'll also play with what that looks like - as rituals, processes and applied effort. We'll then look at how that leads to being more resilient. Awareness of energy levels, attention to recharge, reset and reimagine how you are with your work, relations and systems that you craft, to give you a fighting chance of sustainable success. Taking a scenario approach, we'll create stories, schemas and smarter ways to do work that is pacy, creative and inclusive.

Work doesn't have to be tiresome, painful and an endurance race. It's sprints, teaming and clarity that will win the day in the battle against mediocre systems. Will you reinvent yourself? Quite possibly. Will your ways of working shift towards being more agile and resilient? That's the intention.

Join us for the spark to set you off into the next stage of work evolution for you and your teams.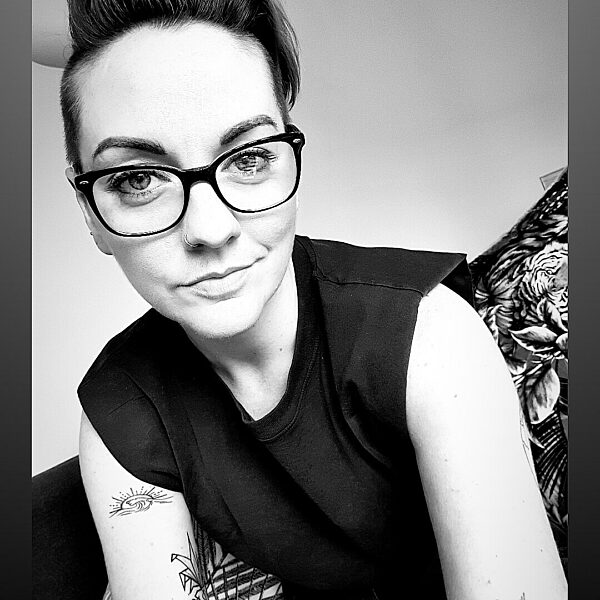 Sara Duxbury
Global Senior Learning & Development Manager
AllSaints
---
SPEAKER
What if you could change the world?
Biography

Sara is the ultimate people person. An award-winning people director, business psychologist and executive coach with over 10 years HR & L&D experience in retail and professional services. Following four-years honing her knowledge and expertise as a practising business psychologist, Sara has returned in-house to her retail roots to lead L&D strategy and delivery for iconic British retailer ALLSAINTS. Active in the L&D community both as a speaker and mentor, Sara can be found musing about all things development on Twitter as @SaraJanePsych.

Presentation Outline

To be a successful HR professional means being a partner, a problem solver, a challenger, a champion, and a lot more besides. What if you could tap into your true potential and really make a difference to the profession? To do that you need to start with you… In this talk Sara will ask you to turn your focus inward, and explore what resilience looks like for you, to enable you to realise and maximise your potential in the workplace.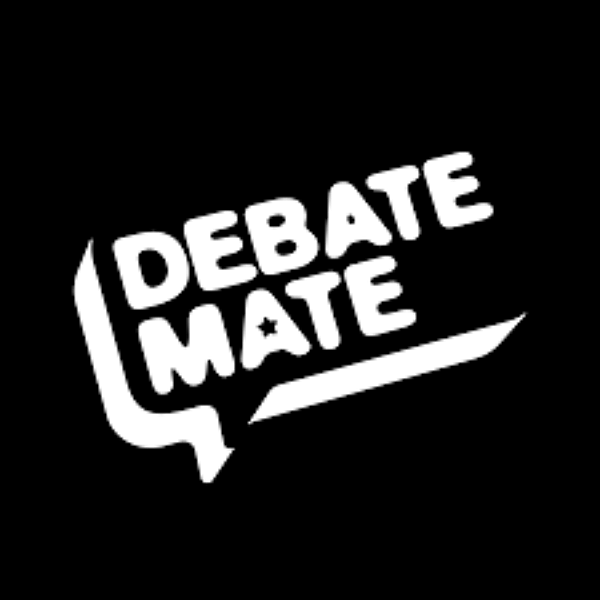 Debate Mate
Debate Facilitators
Debate Mate
---
FACILITATOR
This House would rather hire a robot than a human
Biography

Debate Mate is an innovative global business that provides leadership and communication training across a wide variety of industry sectors. Responding to demand from the corporate world, we have built a curriculum and teaching methodology to address business-specific communication needs. Our format is based on the fundamentals of competitive debating and our facilitators are experts in their field.

Presentation Outline

What does the future of the working world look like? Could commonplace jobs be automated out of existence? Are those things we cherish and pride ourselves upon intelligence, technical capability, impactful communication and empathy soon to be replicated just as, if not more, effectively by robots? Has the rise of automation and artificial intelligence created opportunities? And if so at what cost?

Join us and Debate Mate, a global social business, for a dynamic and engaging debate on a highly consequential issue for the modern world - what does the future of recruitment and technological & human resources look like? The debate is designed to get to the essence of an issue, pulling no punches and using a tried-and-tested format to explore unique perspectives on traditional issues. Two senior executives from the HR industry will be joined by a panel of world champion university debaters and recent graduates to debate the motion:

This House Would rather hire a robot than a human
Natasha Wallace
Director, Conscious Works
LinkedIn
---
CHAIRPERSON
Workplace wellbeing: what really is it and how can we tackle it?
Biography

Natasha Wallace is the Founder and Chief Coach of Conscious Works, a coaching and leadership development company specialising in Conscious Leadership. As a former HR director, Natasha left paid employment having reached burnout. It led her to recognise that self-care and being more 'conscious' is essential if we are to thrive. Natasha now gets leaders to revisit how they lead – themselves and others.

Natasha believes that through building better connection to ourselves and the people around us, we can achieve sustained performance while taking care of our own needs as people.

Presentation Outline

When it comes to wellbeing at work, there are a great deal of things HR & Wellbeing professionals now have to consider. This can become a box-ticking exercise. Our experts will discuss how to build a culture of wellbeing and how leadership behaviour is at the heart of this.

We'll examine real life examples of how organisations are building great places to work and achieving performance through a more conscious approach to culture creation. We will hear about our experts journeys and you will have the opportunity to ask the questions you've always wanted answered

Panellists include:
James Hampton, Head of Development & Engagement, Seasalt Limited
Carolyn Parker, Organisation Development Consultant, Moorfields Eye Hospital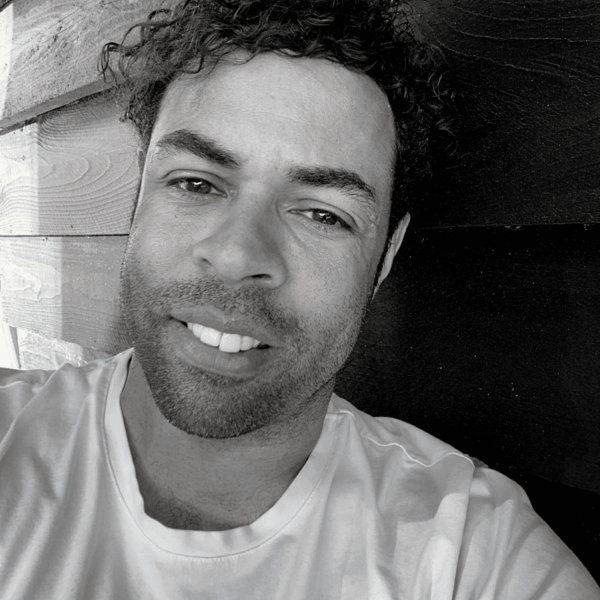 Colin Campbell-Austin
Inclusion and People Development Associate
VA Consultants
---
CHAIRPERSON
Is Diversity and Inclusion inclusive?
Biography

Colin started his media career at Channel 4 where by the time he left was overseeing and setting the strategy for the award winning 4Talent, which focused on inspiring and providing opportunities for diverse young people to work in the media industry. He then moved to the Telegraph Media Group as Head of Talent, Resourcing and People Development. He is the co-founder of Diversity in Media, which celebrates and recognises the talented diverse individuals in the media industry and inspire others to join.

He cares about people having the opportunities to develop themselves so their talent can shine. His talent journey started 12 years ago while working for an airline, where he soon realised people are people regardless of background or culture. Reading people comes naturally to Colin; unlocking people's potential is part of his DNA.

"I don't care about people's background, up bringing or qualifications. I care about people having an opportunity. Talent comes in all shapes and sizes it's not just about being young, it's ageless. Passion, enthusiasm, hard work and life experiences are what make talented people"

Presentation Outline

The panel will explore what the difference is between diversity and inclusion and how you can't have one without the other. By focusing on diversity are we being inclusive? Or are we at risk of being exclusive? Ask the average white middle-aged man the answer to this question….

Panellists include:
Annabelle Walters, Senior People Partner, Inside Ideas
Toby Mildon, Diversity & Inclusion Architect, Mildon
Martin Saunders, CEO, VA Consultants
Biography

I'm responsible for Reward Gateway people worldwide. I oversee Learning & Development, Diversity & Inclusion, People Operations, Internal Communications, Office Experience and Recruitment. I bring my expertise to Reward Gateway following my time working in companies of all sizes from small tech start-ups to companies with a staff of 200,000.

Presentation Outline

What will happen to HR in the 2020s?

The 2010s was the decade of technological change for HR, with automation, the start of AI, predictive analytics, the move from administrative delivery to adding commercial value, and much more.

The decade also saw HR becoming a more interesting and innovative career, but arguably a more fractured and disparate function to work in.

The 2020s sees us on the cusp of real technological innovation, with the data behemoth casting a shadow over all roles and departments, and the remote work dream becoming a reality for more people each day.

So, how will HR adjust? What type of function will HR be at the end of the decade? And most importantly, will the panel still want to be working in HR then, and if so, in what kind of role will they want to have in the new HR world?

Panellists include:
Nebel Crowhurst, Director of HR & Communications, Roche
Sally Hopper, Assistant Director of Human Resources, Hertfordshire County Council
Alistair Gill, Head of People, giffgaff
Biography

George Bell is co-founder of On:song. As a musician he has toured all over the world, and has over 15 years industry experience managing a broad range of musical, cultural and ethnomusicological projects.
In 2016, George co-founded On:song. Workplace singing measurably reduces stress, builds resilience, increases productivity and develops meaningful social connections. On a mission to get people singing to support global wellbeing, On:song run choirs and singing workshops for businesses nationwide.

Presentation Outline

Our voices are a foundational element of who we are and the way we relate to the world around us. Our voices are intrinsically connected to personal and professional connection, presence, listening and awareness, engagement, and a deeper understanding of what we need to improve our wellbeing day to day.
- How connected are we to our voices?
- How aware are we of the scope and potential of our voices?
- How does our use of voice create more meaningful connections with others in our team? In this session we will address these questions and explore the way we use our voices can have a profound impact on our wellbeing.
This is very much a participatory session, so be prepared to leave all inhibitions at the door and get involved!