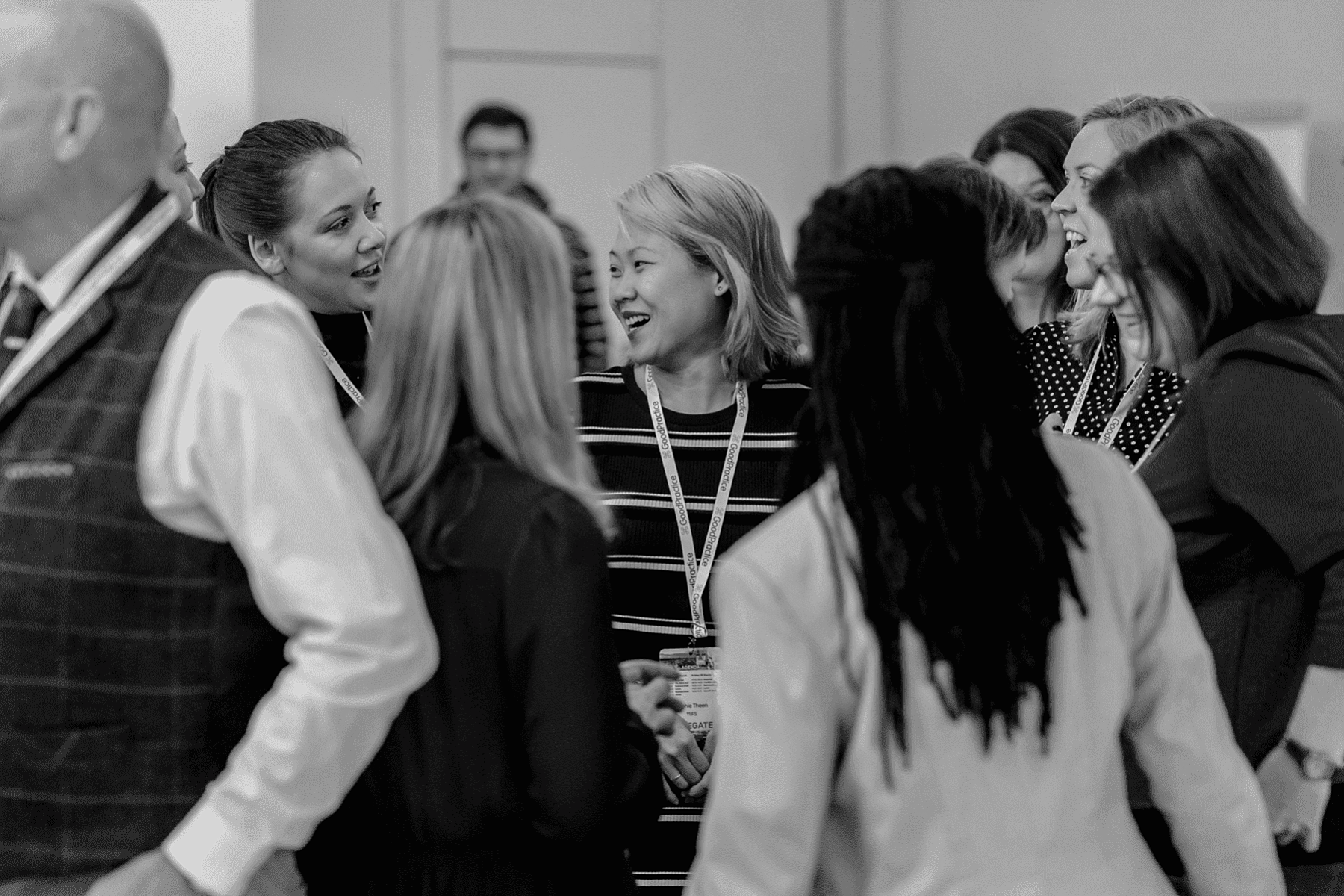 Programme
5th HR and People Development Summit
Address Dubai Marina
7-8 February 2024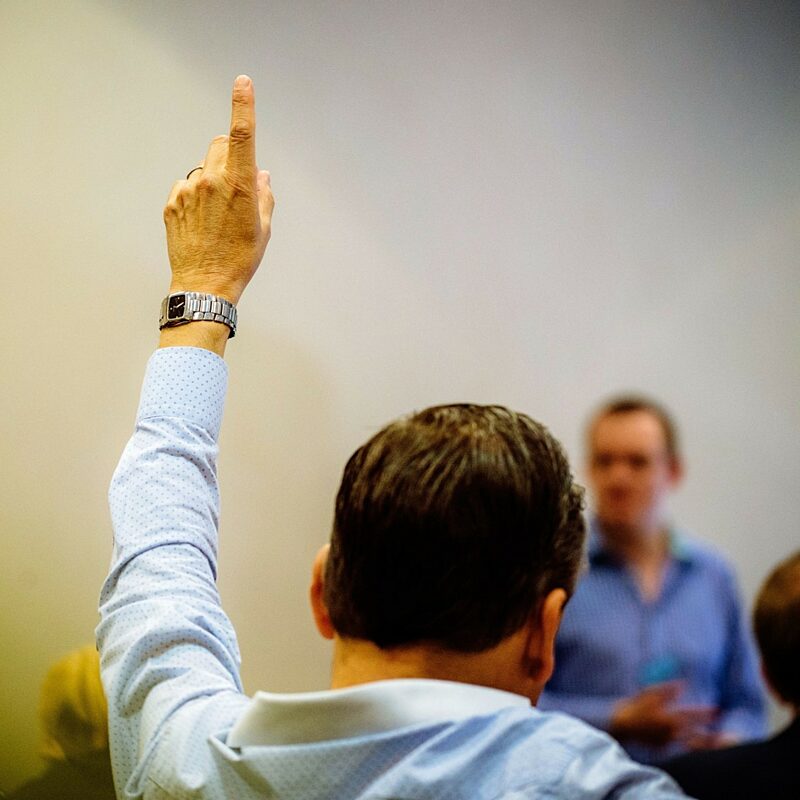 2024 Topics & Themes
2024 topics and themes include:
- Mental health and wellbeing strategy
- The future of the workplace
- L&D and sustainability
- Generational diversity
- New trends and innovations in performance management
- Flexibility in the workplace
- Resilience & adversity
- Equality, diversion, and inclusion
---
For more information and live updates on our speaker programme, join our LinkedIn Group or follow Summit Events business page.
If you are interested in a speaking opportunity, please contact Kairen.Lewis@summit-events.com
---
Speakers & Abstracts
2024 speakers below
Biography

• Global Consulting Leader
• Chief Futurist and Future of Work Expert
• CEO & Board Advisor, External Advisor to BCG, McKinsey and EY.
• International Keynote Speaker
• CXO Executive Coach & Adjunct Faculty at NYU & Duke Corporate Education

Dr Kate Barker is a Global Consulting Leader, Future of Work expert, and a recognised authority in talent management, innovation, and people/technology advancements.

Recently ranked,

• Global Top 50 Women Leaders,
• Global Top 10 voices on Future of Work
• Global Top 100 Executive Coaches.

As an international Strategic Advisor, Dr Kate's career spans three decades, working to advance Fortune 500 companies and Governments around the world by applying leading strategies from her 'Future of Work' insights, leadership & innovation, human-centric organizational cultures and innovative digital workforce transformation.

Dr Kate has earned successful partnerships with Boards, C-Suite executives, international royalty and government leaders and the highest level in furthering some of the most significant industry trends that impact the future of work.

She has garnered respect in a multitude of roles,

• Chief HR Futurist for the $500B Futurist-City, NEOM in Saudi Arabia.
• Senior Strategic Advisor to His Highness & President (UAE)
• Global Consulting Partner at PWC (Asia) & Ernst & Young (USA).

Dr Kate is a globally recognised Keynote Speaker on Future of Work, Leadership in the Digital Era, she facilitates the Women in Leadership Masterclass, and publishes on topics like Technology disruption, Innovative Talent Management Strategies, Inclusive Organisational Cultures and Workforce Transformations at HR Summits & Executive
Roundtable globally. Dr Kate has led real-world results with clients such as Microsoft, Amazon, Deloitte, and Google and is a senior advisor to BCG, EY & McKinsey & Company. As a proud champion for diversity and inclusion, Dr Kate is Board Director for a non-profit organisation devoted to
shifting organisation practices to fully realise the potential of all women and men. A seven-time marathoner, Dr Kate loves to cook, dance and sing… despite her complete lack of talent at all three.

Presentation Outline

Coming soon!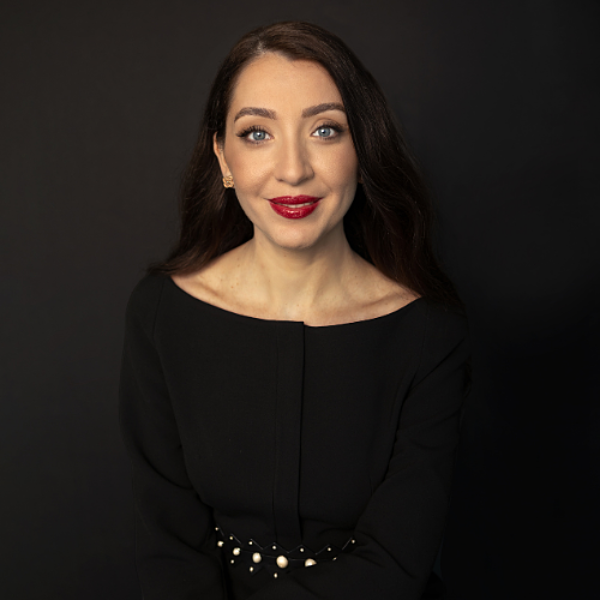 Biography

With over 15 years of experience in the hospitality industry, my expertise spans various HR functional areas, including recruitment, performance management, employee relations, employee engagement, HR policy development, and regulatory compliance. I am passionate about improving organizational efficiency by cultivating high-performing teams, continuously enhancing HR processes, and fostering innovation.

One of my priorities as an HR professional is to ensure employee well-being and actively contribute to creating and maintaining a positive people experience throughout the employment lifecycle.

In my current role as Regional Director of Human Resources for the Middle East & Africa, I lead the HR function within the region, developing short and long-term people strategies and solutions to drive optimal performance and organizational effectiveness.

Presentation Outline

Diversity, equity, and inclusion (DEI) are crucial to the field of HR as they directly impact the employee experience and overall organizational success. DEI encompasses various key areas that influence employee engagement and well-being. Firstly, diversity ensures that the workforce reflects the diversity of society. Secondly, equity and inclusion go beyond diversity by promoting fair treatment and equal opportunities for all employees, allowing them to bring their whole selves to work. Employee safety and well-being are fundamental rights that organizations should prioritize, especially considering the lessons learned from the pandemic. DEI also plays a significant role in employee engagement and productivity. Moreover, the younger generations seek employers who embrace inclusivity and responsibility, making DEI efforts crucial for attracting and retaining top talent.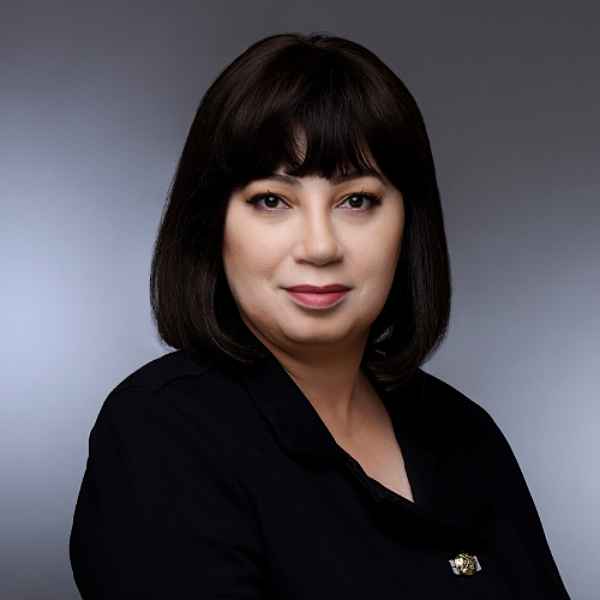 Rania Abi Raad
Chief Human Resources Officer
Evercare Group
---
SPEAKER
Agile HR Operating Models and Structures
Biography

Rania is a seasoned HR professional with more than 2 decades of international experience within Europe and Emerging markets and across a range of sectors within Life Sciences (Takeda), Biotechnology (Amgen), and FMCG (Beiersdorf). In addition to her corporate HR experience, Rania led HR Transformation and Post-Merger Integration projects within the public and financial sectors as an Engagement Manager during her time with Big Four Consulting Firms.
Rania is currently the Chief HR Officer and leads Diversity & Inclusion for Evercare Group.

Presentation Outline

AI and digital disruptions, Big Data, volatile economic shifts, gig economies and a myriad of innovation shifts, will force organizations to relook at how they organize and deliver their HR services and value proposition to the business. HR professionals need to fully embrace such fundamental changes in the way they operate.
 Innovation shifts and evolving role of the CHRO as a strategist, visionary and organizational partner
 Future of Work and impact on the HR value proposition
 The power of leveraging AI and Chatgpt within HR
 Key considerations when defining and selecting the type of HR Operating Model and Structure for your organization.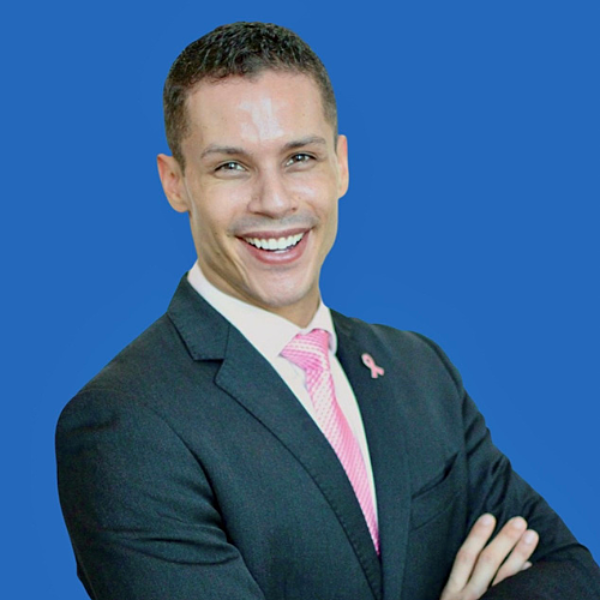 Andrew Wolhuter
Corporate Director – Learning + Development and Talent Management
Rotana
---
SPEAKER
Beyond Human: Exploring AI's Rising Impact on Leadership Development
Biography

A recognized authority in Learning and Development, Andrew has focused his career on igniting talent through innovative strategies and transformative coaching. As the Corporate Director of Learning and Development and Talent Management at Rotana Hotel Management Corporation, Andrew encourages growth in talent across the company's numerous hotels, empowering colleagues to excel in their roles. With a keen interest in technology's role in learning and development, Andrew's ultimate mission is to create high-performance teams that contribute to the business's growth and success, making a lasting impact in the industry.

Presentation Outline

In the presentation, Andrew delves into the potential of AI in enhancing workplace coaching and mentoring. He discusses how AI language models can be effectively integrated into daily work routines to address the perennial workplace challenge - lack of time for coaching. Andrew also navigates through pertinent topics including the ethical rules, data privacy concerns, and the intellectual property involved with the use of AI. The presentation aims to stimulate a thoughtful discourse around the future of AI and its role in shaping high-performance teams and successful businesses.
Biography

Belgin Ertam is currently handling dual role as the VP HR for GE Middle East, North Africa and Turkey (MENAT) and Head of Organization and Talent Development for GEIM. She is focused in accelerating the leadership and talent growth together with driving the culture change in global markets and specifically in MENAT region. Belgin leads the HR council for the region and partners with MENAT HR leadership team to execute on Strategic HR pritorities, working closely with GE businesses to position the organization for success.
Prior to joining GE, she started her career at DHL Express where she took different roles until she was appointed as the HR Director in 2004. Then, Belgin worked for Microsoft for 5 years as the HR Director for Microsoft Turkey. After Microsoft, she joined GE as the HR Director for Turkey and also assumed the HR Business Partner role for MENAT Commercial Group for two years. She moved to Hong Kong in 2015 and held dual roles as Global Head of Organization and Talent Development and Senior HR Director for Global Functions. In this role, she had been responsible for driving HR processes and initiatives across the regions in 175 countries.

Belgin is a graduate of Istanbul University where she studied on Labor Law and Industrial Relations. She completed her education on Leadership at Harvard Business School.

Belgin had been the Executive Board Member of PERYON (Personnel Management Association) in Turkey for 6 years. She founded a training group and led it for 4 years. She lectured on Human Resources Management at Yeditepe University. Due to her remarkable contributions as an HR practitioner, she has been awarded as one of the top 50 CHROs in Turkey by Fortune Magazine. Belgin is married with two children and a cat.

Presentation Outline

Coming soon!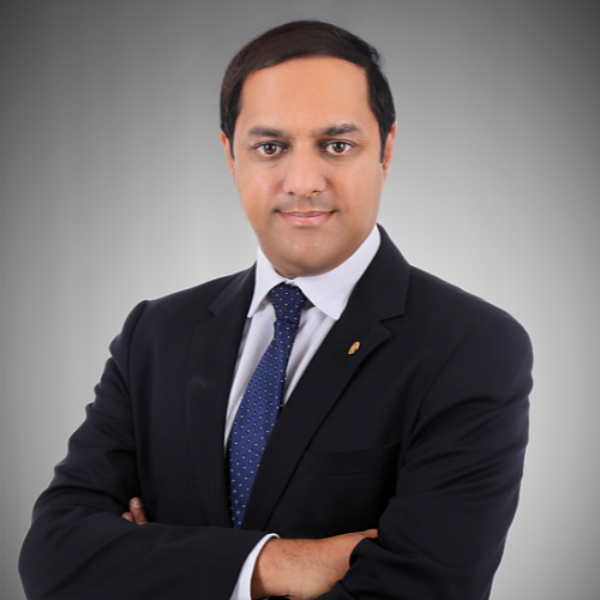 Biography

Delivering results for clients
Vijay Gandhi is a Regional Director – Europe, Middle East and Africa (EMEA) for Korn Ferry Digital based in the firm's Dubai office since 2001. The business unit is leading innovative approaches using digital platform for sales effectiveness, talent mobility, talent management and talent acquisition and strategy.
Mr. Gandhi leads his teams to work with their clients in a seamless manner with Korn Ferry Intelligence Cloud technology that delivers actionable results just as fast as the market changes using AI powerhouse to enable people and organizations to exceed their potential.

Expertise
Mr. Gandhi has worked with human resource teams for over 23 years to provide them with tools, benchmarks, insights and data to help them design high level global HR frameworks and make decisions for local executive teams, remuneration committees and board of directors in public and privately owned companies across different sectors. He oversees the commercial activity of the Korn Ferry Digital platform across solutions focusing on Total Rewards, Work, Career & Job Architecture.

Academic and Professional background
Mr. Gandhi has a masters of business administration from Durham University (UK) and bachelor of business science degree from University of Wisconsin-Madison (USA). He joined Korn Ferry in Dubai and has worked in EMEA and Asia region. Mr. Gandhi previously also worked for an HR consultancy in United States (Minneapolis, MN) where his main areas of responsibilities were in project management and account management in Group Health Care division for global professional services firm.
In May 2018, honored with Forbes "Top 50 Indian Executives in Arab World".

Presentation Outline

In a world where disruption and market turbulence change the work we do and how work gets done, the ability to understand, measure and align work with talent has never been more critical. Organizations need to keep pace in a constantly changing world of Total Rewards with rising inflation with a robust and flexible career job architecture—supported by innovative technology to accelerate and inform job design, job leveling and talent mobility through roles. This workshop is designed for HR professionals who want to gain a further understanding of the emerging HR trends in the Middle East and learn best practices in the use of artificial intelligence to keep pace with changing job roles within the career architecture.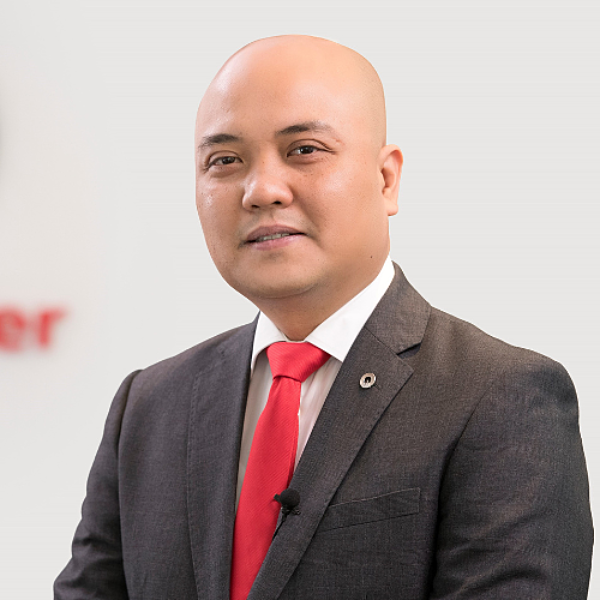 Rainier Giovanni Tayao
Regional HR Director – Middle East & North Africa
Schindler Group
---
SPEAKER
Mental health and wellbeing strategy
Biography

Rainier is an employee champion, business enabler, and HR leader with a career spanning two decades in the Middle East, Africa, India and the Gulf region having partnered with business leaders of growth-oriented organizations and family conglomerates, where he has helped in developing and executing organizational capability plans to support profitable business growth and transforming a solid workforce that is motivated, respected and highly engaged.

He is currently the Regional HR Director for the Middle East and North Africa of Schindler Group, a Swiss multinational company and a leading provider of sustainable and smart urban mobility, transporting more than 1.5 billion people safely every day. Prior to joining Schindler, Rainier held HR leadership roles with Johnson Controls, another building industry and technology leader, where he worked very closely with field operation teams. He earned his educational degrees in Philosophy and Human Resources Development from San Beda University, Manila, Philippines, and started his career in the academe before moving to the Gulf.

Rainier believes that listening to employees is an underrated task and is a responsibility not only by HR but mainly by line managers. His personal mission is to build a culture in an organization where people's voices at all levels, given the available platforms, are empowered, and their safety and well-being in the workplace have always been regarded with the utmost premium.

Presentation Outline

Project Tamam: a holistic approach focused on promoting mental wellbeing as equally important to our physical wellbeing

The conventional way of looking at wellness programs at the workplace usually only recognizes the physical component of health. While this approach is better than nothing, most of the time, we miss out on a significant opportunity to positively impact an organization because this traditional approach does not account for all of the different elements of employee wellness. And it certainly rarely recognizes all the things that affect a person's life and happiness – keeping in mind our substantial lessons most recently.

How have companies coped with the post-pandemic new norms? How much have we invested to help employees develop a sound mind in a healthy body for a safer and more inclusive workplace? What does it truly mean to be well? The concept of the well-being strategy looks at the balance of the holistic wheel, which addresses the four essential aspects of wellness and is supported by a suite of varying wellness programs.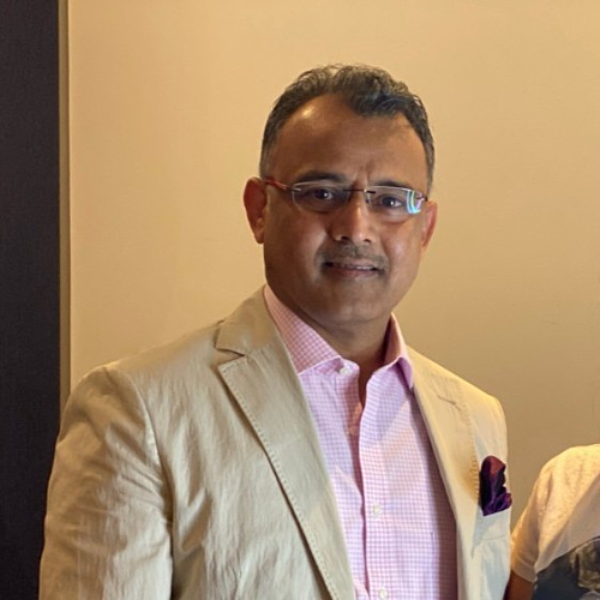 Biography

As a Chartered Fellow of CIPD and as an Awarded HR Leader, Imran helps organisations navigate Organisation Transformations & Change Management and helps build human capital as a business differentiator.

Over the last 24 years, Imran has worked with MNCs and Large Local groups in Retail, Manufacturing and Consumer Distribution sectors across GCC, successfully shaping each of the organizations into people centric, high growth, high success organisations.

Change management, digital transformation and disruption driven behavioural dynamics are Imran's core areas of Focus.

In addition, he is passionate about helping people develop their sense of purpose and potential and has coached business leaders in change management, engagement as well performance optimization.

Imran's strength also lies in a deep understanding of cultural diversity and people behaviour, gained through extensive travels, readings and people interactions in addition to the coaching and behavioural assessment certifications that he holds.

Imran is a sought after thought leader and an international speaker. He frequently speaks at various Regional & International conferences and Summits.

Presentation Outline

Coming soon!
Biography

Stuart Dunlop is the Regional Director for CIPD MENA, bringing an impressive 30-year international corporate and commercial expertise spanning the UK, Europe, Africa, and, more recently, the Middle East for the last two decades. As Regional Director, Stuart is at the forefront of CIPD's vision, advocating for improved work environments and better-working lives across the MENA region.

Presentation Outline

Coming soon!
Biography

Stotts is an Executive Coach and Leadership Development Professional with more than Twenty-Five years of senior level Human Resources Management practice in Retail, Hospitality and Leisure. Prior to Abu Dhabi and Etihad he worked for over seven years with Alshaya Group Supporting the Career Development of their 90,000 team members in 19 countries
Before joining Alshaya group he worked with Peninsula and Orient (P&O) in the South Pacific supporting their international Cruise fleet and Hilton International Group as the People and Development Director responsible for HR delivery and Management training within Europe supporting over 500 properties. People development is his passion, helping others to overcome real and imagined obstacles to achievement, whilst creating an environment of trust and the ability to
avoid ambiguity, he helps employees and businesses identify tangible resources for personal and professional growth.

Presentation Outline

Coming soon!
Register your interest in the Human Resource and People Development Summit 2024, Dubai
Submit your name and email address and a member of the Summit team will send you further details including:
- the confirmed list of attendees
- instructions on how to apply for a delegate place
- sponsorship options
Your form has been submitted successfully.