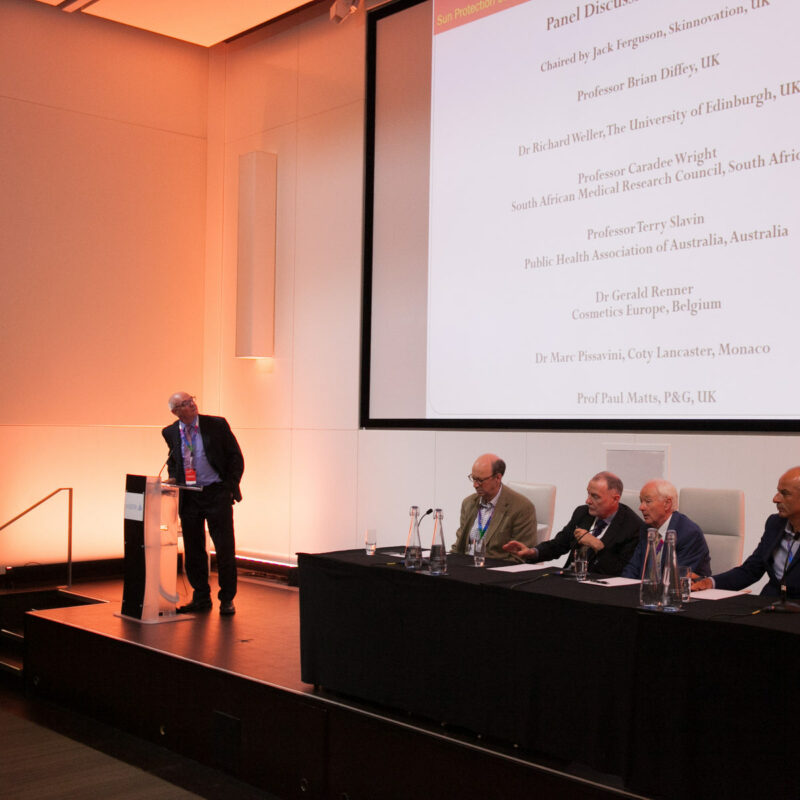 2023 Session topics
Session 1
Latest insights into the mechanisms, epidemiology and human impact of UV-induced skin cancer / ageing
Session 2
Challenges to our UV filter palette over the next 10 years
Session 3
The UV filters, testing and labelling of the future
Session 4
A brave new world – a vision for the future
---
Sun Protection Conference Programme 2023
2023 speakers
2023 speakers below!
Biography

Amelie Ott is an experienced scientist and science manager, having a track record of leading international projects to assure the environmental safety of chemicals and cosmetics. She is motivated to promote the uptake of the latest and best available science into regulations to assure human and environmental safety.

Amelie holds a PhD in environmental engineering from Newcastle University and has since worked in academia, government, industry, and the NGO-sector across Europe and Asia. She has a strong background in biodegradation/persistence assessments and environmental monitoring & modelling of emerging contaminants.

At Newcastle University, she co-led together with over 20 organisations the successful development, validation and OECD ratification (under review) of a new biodegradation screening test. For the European Centre for Ecotoxicology and Toxicology of Chemicals (ECETOC), Amelie managed a multi-stakeholder task force to advance chemical persistence approaches towards regulatory acceptance. Within her role at UK parliament, Amelie provided independent analyses of policy topics to MPs, Lords, and the general public.

Nowadays, Amelie works for two organisations as an environmental science manager: The European personal care association, Cosmetics Europe and the global research organisation, International Collaboration of Cosmetics Safety (ICCS). At Cosmetics Europe, Amelie acts as the focal point and expert on environmental safety of cosmetic ingredients and products towards industry members and externally towards stakeholders such as regulatory bodies. At ICCS, Amelie leads several technical and strategic working groups to drive greater awareness and confidence in animal-free science through research, education, and regulatory engagement. Amongst other projects, ICCS is developing novel methods to better understand the environmental fate and behaviour of UV filters in the environment.

Continuing her scientific engagements, Amelie is a visiting researcher at Newcastle University, represents the UK in an OECD Expert Group, is an active member of the Society of Environmental Toxicology and Chemistry (SETAC) and invited co-editor for the International Journal of Cosmetic Science special issue on 'Impact of sunscreen products on the environment, what science says'.

Presentation Outline

Presetentation outline coming soon!
Biography

Chris Griffiths is Emeritus Professor of Dermatology, University of Manchester, Adjunct Professor, King's College London and a Consultant Dermatologist, King's College Hospital. He qualified in medicine from St Thomas' Hospital Medical School, and trained in dermatology at St Mary's Hospital and the University of Michigan. In 1994 Chris was appointed to the Foundation Chair in Dermatology at the University of Manchester and founded the Manchester Dermatopharmacology Unit and the Manchester Psoriasis Service. In 2015, he received the Sir Archibald Gray Medal for outstanding service to British Dermatology, and in 2019 the BSID Medal for contributions to research. In 2018, Chris was appointed OBE "for services to dermatology" in the Queen's New Year Honours. He is an NIHR Emeritus Senior Investigator and a Fellow of the Academy of Medical Sciences.

Chris is a former President of the European Society for Dermatological Research, the European Dermatology Forum, the British Association of Dermatologists (BAD), and the International Psoriasis Council, which he co-founded in 2004. He is also Director of the MRC stratified medicine consortium on psoriasis (PSORT), Director of the Global Psoriasis Atlas, and was Chief Investigator of BADBIR from 2007-2022. Chris has 774 PubMed-cited articles (h-index 140) and is Editor-in-Chief of Rook's Textbook of Dermatology and Rook's Dermatology Handbook.

Chris has a career-long interest in all aspects of psoriasis and was part of the team that showed psoriasis to be an immune-mediated disease. Whilst in Michigan he elucidated the mechanism of action of topical retinoids for the management of aged skin and maintains a strong research interest in mechanisms of skin ageing. He runs international courses on art appreciation for clinicians and is active in global health initiatives, including co-founding the Burma Skincare Initiative charity and acting as advisor on global health research and policy to the International League of Dermatological Societies.

Presentation Outline

Presentation outline coming soon!
Biography

Dr. Merete Haedersdal, MD, PhD, DMSc, is clinical professor of dermatology at University of Copenhagen and senior consultant at Dept of Dermatology, Bispebjerg University Hospital, Copenhagen, Denmark.

Professor Merete Haedersdal is Director and Head of Research at the "Danish Research Center for Skin Cancer", a national public-private research partnership, https://reskca.org
She directs the Laser Dermatology Clinic at Bispebjerg University Hospital and is affiliated visiting scientist at Wellman Center for Photomedicine, Massachusetts General Hospital, Harvard Medical School, pioneering "laser-assisted drug delivery" together with Dr. R. Rox Anderson and his team.Professor Merete Haedersdal has published > 250 scientific papers and lectures internationally. Her research team focuses on translational medicine in the field of laser dermatology, fractional laser-assisted drug delivery, photodynamic therapy, and treatment of skin cancer with light-based devices.

Presentation Outline

Presentation outline coming soon!
Biography

Dr Claire Fuller is a consultant dermatologist in London UK. She chairs the International Foundation for Dermatology and is a board member of the International League of Dermatological Societies. She is a medical dermatologist with interest in infectious and tropical dermatoses as well as preventing and managing skin cancer in persons with albinism in the resource poor settings of the tropics. She is on the leadership team of the Neglected Tropical Disease NGO Network Skin NTD Cross Cutting Group and is founder and Vice Chair of the newly formed GLODERM (International Alliance for Global Health Dermatology) as well as the International Alliance for the Control of Scabies (IACS). She has field experience in UK, East Africa, India, Mexico and Cambodia. This has included projects involving advocacy, teaching, service development and research assignments.

Presentation Outline

Presentation outline coming soon!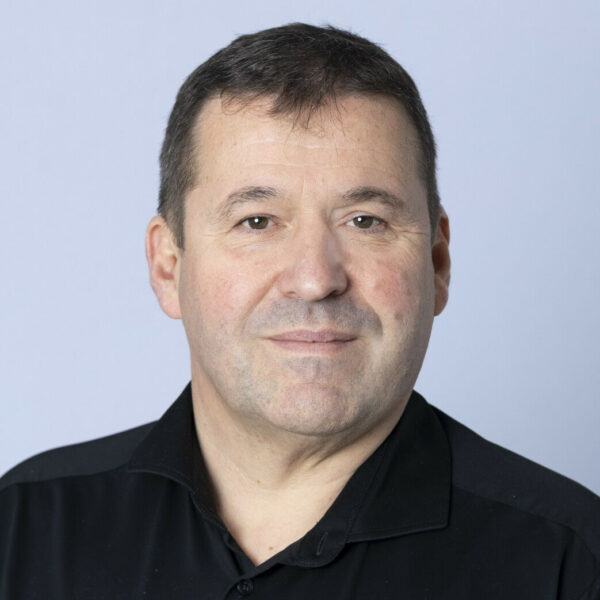 Biography

Dr Gerald Renner was born in Graz (Austria) in 1967. His basic scientific training is in engineering chemistry at the Technische Universität Graz, where he graduated in 1993. After that he specialised in biochemical engineering and worked for his PhD at the Technische Universität Graz, and the Ecole Polytechnique de Montréal. He finished his doctoral studies on the bacterial production of biodegradable plastics in 1996.

After additional courses in animal cell culture techniques and immunology at the Université Libre de Bruxelles, he joined Colipa's (now Cosmetics Europe) Scientific Department at the end of 1996.

Since 2001 he is Cosmetic Europe's Director of Technical Regulatory Affairs which includes since 2010 also the association's activities on international regulatory convergence.

Main areas of responsibility:

• Development of Cosmetics Europe's technical regulatory input to the EU Chemicals Strategy for Sustainability and the upcoming revision of CLP, REACH and Cosmetics Regulation.
• Regulatory issues and questions arising from the application of the EU Cosmetics Regulation and its technical adaptations,
• Interpretation of the borderline of cosmetics to other EU legislations (e.g. medicinal products, chemicals, biocides, ...).
• Convergence of international cosmetic legislations in key regions, removal of barriers to international trade, developments of international standards (ISO) and collaboration with international sister associations.
• Guidance to CE members on the implementation of the new Chinese Cosmetics legislation (CSAR)

Presentation Outline

Presentation outline coming soon!
Biography

Marc Pissavini is a renowned chemist with extensive experience in the field of photoprotection and method development. He completed his Ph.D. in chemistry and joined the Sun Research Department of Coty-Lancaster Group in 1998. As the head of the research laboratory, he is responsible for spearheading research in photoprotection and developing cutting-edge methods for evaluating the efficacy of suncare products.

One of Marc's major contributions to the field has been the development of methods for determining UVA and SPF protection in vitro. His work in this area has helped to improve the accuracy of sun protection factor testing and has contributed significantly to the development of new protocols. His research interests include also the effects of cream distribution on the skin and how this affects protection factors.

He frequently publishes articles in scientific journals and participates in conferences to promote innovation in the field of photoprotection. In addition to his research, Marc also holds several leadership positions within the cosmetics industry. He is the associate editor of the International Journal of Cosmetics Sciences, a peer-reviewed scientific journal that is ranked number 1 in its field.. He holds chairman positions for the Sun Protection Methodology Task force for Cosmetics Europe since 2012, where he has been instrumental in shaping the direction of research and development in the industry. He is currently the chair of the ISO TC217/ working group 7 – Sun protection test methods, where he continues to lead the development of new standards and protocols for evaluating the effectiveness of sun protection products.

Presentation Outline

Presentation outline coming soon!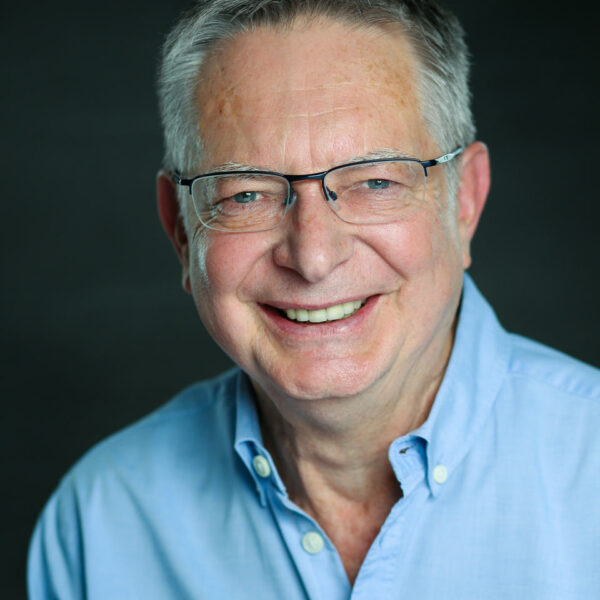 Biography

Antony Young is emeritus professor of experimental photobiology at St John's Institute of Dermatology, King's College London, London, UK. He has a long-standing research history on the adverse and beneficial roles of solar ultraviolet radiation on human health. These include molecular and clinical outcomes such as DNA photodamage, vitamin D synthesis and photoimmunosuppression. Prof Young has also worked on photoprotection by melanin, synthetic sunscreens and, most recently on mycosporine like amino acids (MAA) which are natural sunscreens derived from algal species. He has also studied the effects of sunscreens in "real life" including their impact on vitamin D synthesis. These studies reflect an interest in public health as does Prof Young's membership of the Environmental Effects Assessment Panel (EEAP) of the United Nations Environment Programme (UNEP).

Presentation Outline

Presentation outline coming soon!