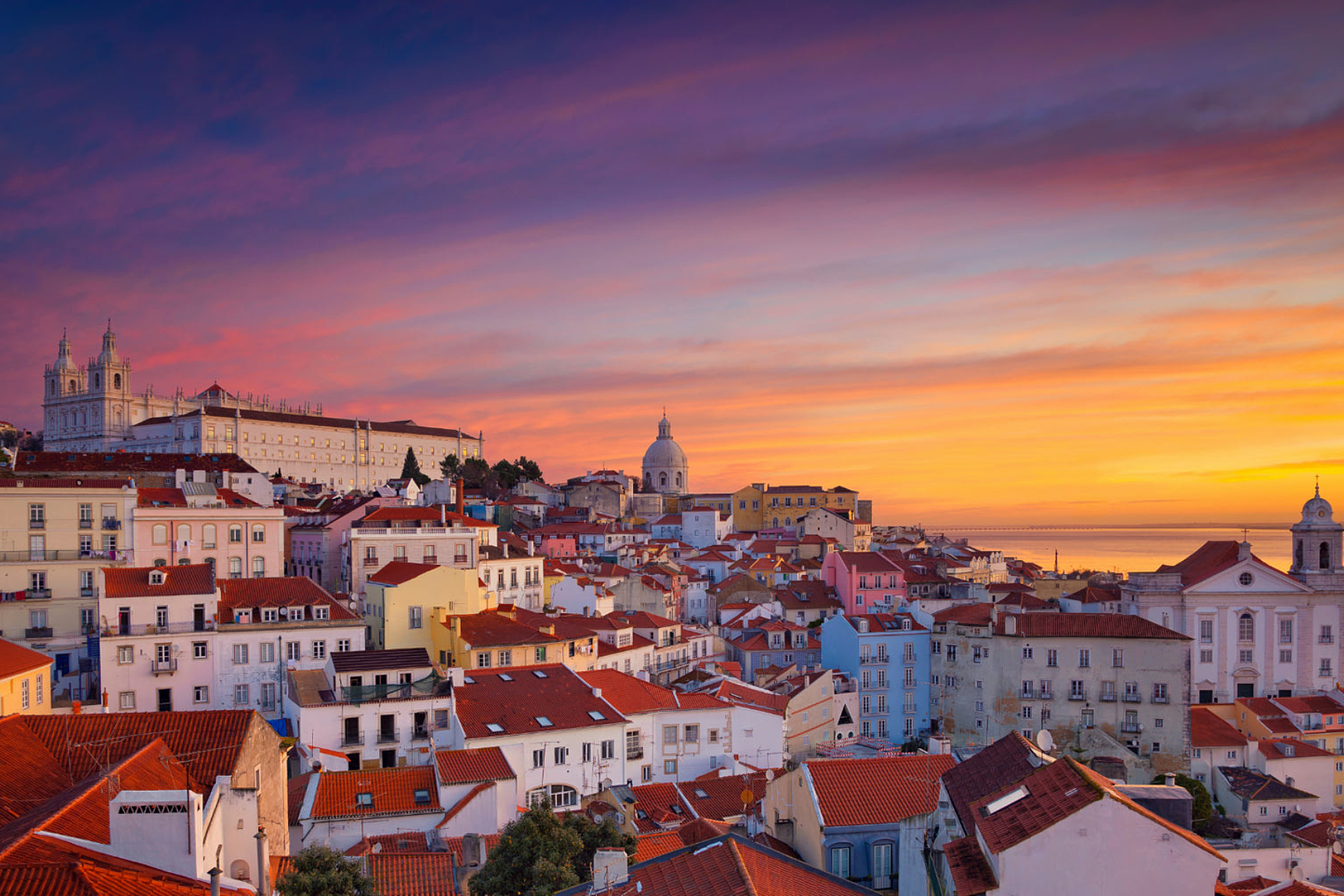 9th Rewards, Benefits & Wellbeing Summit
5-7 June 2024
Dolce-CampoReal, Lisbon
About the Summit
The Rewards, Benefits & Wellbeing Summit is an exclusive gathering of senior decision-makers who are looking for workable and innovative solutions to achieve the employee reward, employee benefit & employee wellbeing goals they have set out for their company.

---
Who's attending?
Solution providers - 25 rewards, benefits, or wellbeing - focused solution providers covering everything from recognition schemes, reward & incentives, to employee communications, pensions and wellness services
Delegates - 50 senior HR, Reward and Employee Benefits - specific professionals representing top corporations from the UK and Ireland.
Job titles will include:
---
Head of/Director of Reward


Head of/Director of Employee Benefits
Attending as a delegate

If you are a senior leader or decision-maker in rewards & benefits, there is no charge to attend.

In advance of the Summit you will pre-select the sessions and solution providers that are of interest and, based on your preferences, we'll create your personalised schedule
---
Benefits
---
Business 'speed dates' with top solution providers, unveiling the latest innovations in the market


A personalised schedule tailored to your pre-selected sessions and meeting preferences



Leading influential speakers on hot rewards, benefits & wellbeing topics

Focused strategy sessions and round table discussions


Informal networking opportunities during coffee breaks, lunches, dinners and drinks receptions



The perfect environment to concentrate, connect, and share best practice and perspective with peers

Attending as a solution provider

In its 9th year in 2024, the event is designed to be a relaxed and time-effective way to meet with like-minded peers, discover what's new in the marketplace, and source partners for upcoming projects.
The Rewards, Benefits & Wellbeing Summit provides you the opportunity to meet with pre-selected and qualified rewards & benefits decision-makers who are proactively looking to work with external solution providers to help solve their business needs.
In addition, the summit allows you to network with 50+ delegates over the course of 3 days to accelerate your sales team pipeline and instate long-term relationships with potential clients through a collective experience of the summit.
Increase your companies marketing presence through our many sponsorship opportunities and leave a lasting impression to your clients
Are you interested in expanding your business opportunities?
---
What's the investment?
If you are a senior Head of HR, reward, employee wellbeing, employee benefits or equivalent, there is no charge to attend.

In advance of the Summit you will pre-select the sessions and suppliers that are of interest and, based on your preferences, we'll create your personalised schedule.

If the above applies to you, register here

If you are a solution provider interested in hearing more about our meeting packages and sponsorship opportunities, please register your interest and a member of the team will be in touch soon.
---
Other benefits of the Summit Community

Exclusive offers from solution providers


Easily accessible peer-to-peer networking opportunities


Rolling programme of content throughout the year covering case studies with real-business examples of challenges, failures and successes, giving participants useful take-home data and expertise


Readily available network to discuss and discover new business solutions - the Summit team is on hand to make introductions at any time

Hear it from others
Summit Events are based in London and have been organising sector leading industry networking events for over 25 years. Our aim is to provide a high-quality, personalised service to our clients, and ensure that they get the maximum value from each event. We are proud of our reputation and the long term relationships we have built through our consistent service.
"A fantastic way to concentrate on giving myself time to reflect on my benefits strategy and to investigate new ideas and solutions for the future."
---
Vivian Maher
, Benefits Director EMEA
FIS
"A really comfortable setting to engage with likeminded peers. A great opportunity to speak to numerous suppliers in one place. An inclusive event that built strong relationships."
---
Anisa Aksar
, Senior HR Business Partner
11:FS
2024 Delegates
Here's a snapshot of the attendees who will join us in 2024
Register your interest in the 9th Rewards, Benefits & Wellbeing Summit
5th-7th June 2024
Dolce-CampoReal, Lisbon
Submit your name, company and work email and a member of the Summit team will send you further details including:

- the confirmed list of attendees
- instructions on how to apply for a delegate place
- sponsorship options

We refer you to our Privacy policy which is a detailed summary of how we use data that we hold, and how we ensure that all data is secure.
Your form has been submitted successfully.
"Fantastic Summit in a great relaxed environment. I had the opportunity to network and learn from peers at the same time as meeting providers and new products that could help my company improve in different ways. I came back with lots of new ideas and ready for new projects!"
---
Lia Villareal Cruz
, HR Manager
Wahaca Restaurants